Another Saturday spent at the dog park!
Sadie couldn't have been happier with our choice for a late morning activity.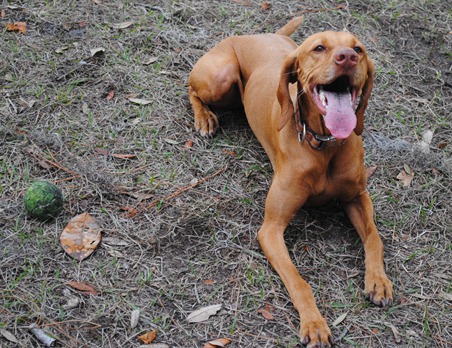 We arrived at the park and Sadie took off, nose to the ground, in search of a ball.
It didn't take her long to find a ball, and then several games of fetch with Ryan ensued.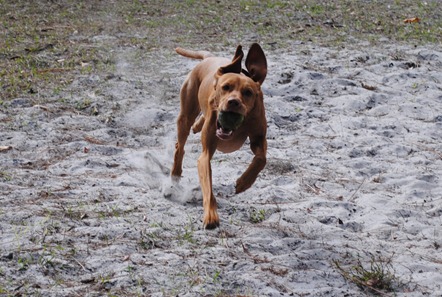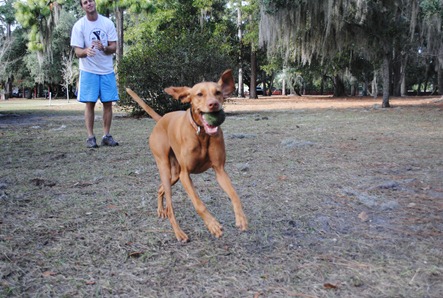 While Ryan threw ball after ball for Sadie, I sat in the photographer's position.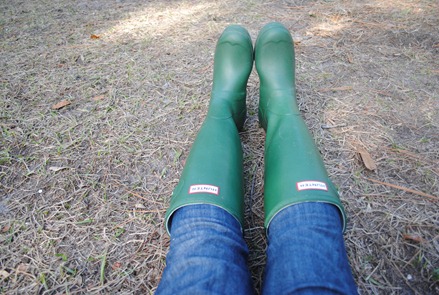 On the ground at dog level. It's the best way to capture in-the-moment photographs!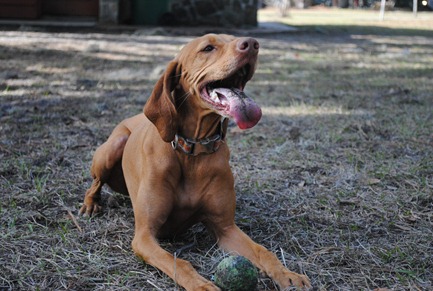 Air Sadie has got some ups!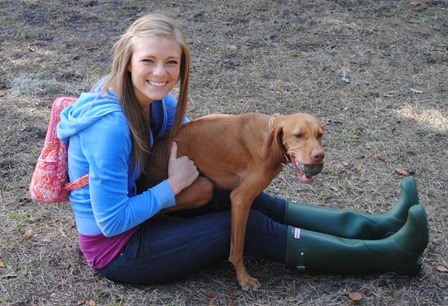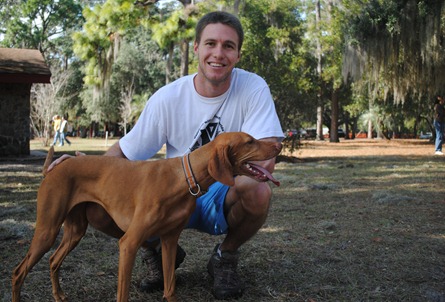 After our time at the park was over, we headed home for lunch.  
Lunch
I was in the mood for a liquid lunch and prepared myself a smoothie.
In the mix:
1 scoop strawberry protein powder
8 frozen strawberries
1 frozen banana
1 c. milk
1 tsp. coconut extract
1/2 tsp. xanthan gum (for thickening)
1 large handful spinach
I enjoyed my smoothie in a ginormous wine glass from Alyssa who creates beautiful hand painted wine glasses through Etsy.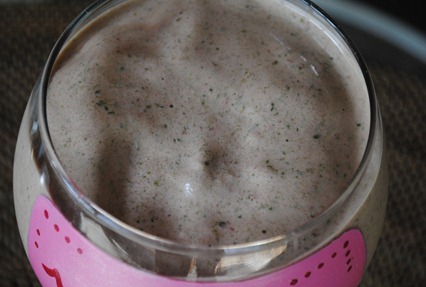 Don't let the green specs fool you. It was good!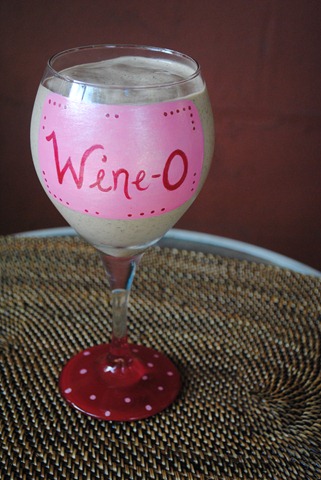 I drank my smoothie in the backyard while catching up on some blog reading.
The Social Network
Later this afternoon, Ryan and I headed to the movies. We have been waiting for The Social Network to play at our local cheap theater ($2.50 a ticket!), and this weekend it finally made it into the rotation.
The movie definitely kept our attention. I wish it was really a true story and not just "loosely based" on the story of the inception of Facebook. I would like to know how things really went down and how much was exaggerated in the film.
Also, I found it interesting that Facebook was founded on the principle of "exclusivity" – as in only college kids could join – and now it's open to anyone. I remember the college-only days of Facebook. The whole site was totally foreign to me during my freshman year at UCF and I remember sending my boyfriend at the time a picture of me to crop for my profile picture. I was so lost! Oh how times have changed!
On that note, I'm off to check PBF's Facebook page.
See ya tonight!