What a lovely Sunday! I spent about 90 percent of the day outside. I couldn't get enough of the sun and the warm temperatures. It was glorious!
Ryan had a soccer game in the early afternoon and as he headed off to play, Sadie and I headed to the Downtown Orlando Farmer's Market.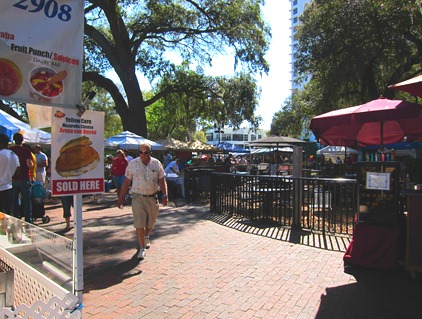 We took our time checking out the goodies and talking with some vendors, including the bakers who made the red velvet pound cake I previously purchased and loved.
After about an hour, we arrived back at home and I was ready for lunch.
Lunch
I made myself a smoked salmon sandwich on a whole wheat roll with chive and onion cream cheese.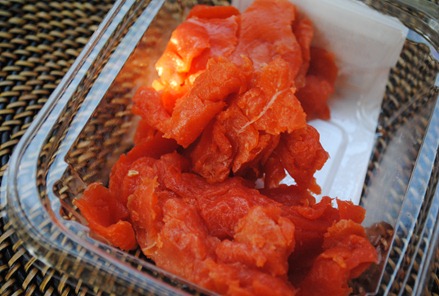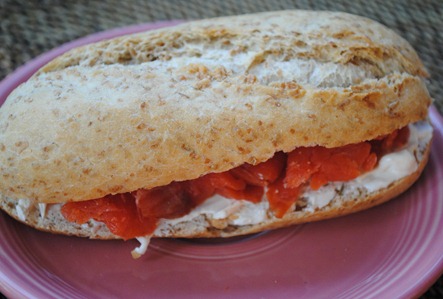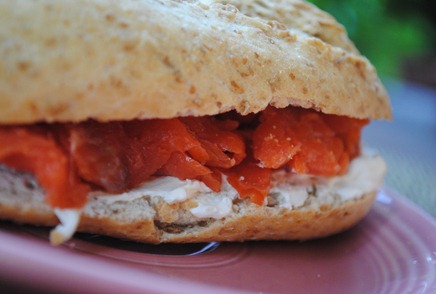 Once I was done with my sandwich, I changed into my bathing suit and headed out to our backyard with a plate of apple slices and peanut butter to start reading The Art of Racing in the Rain.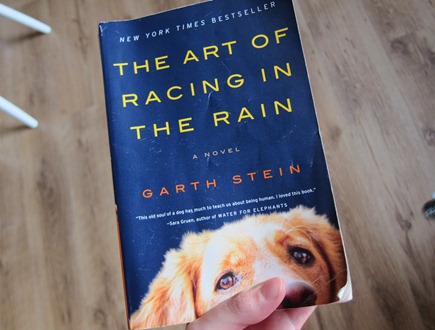 I didn't have a chance to start reading it last week and was anxious to begin. Before I knew it, several hours had passed and I was halfway through the novel! It's a good one and I got sucked in quick.
Around 2 p.m., I received a call from Ryan that he was heading home, so I quickly ran out to the grocery store to pick up our food for the week so we could head out to the dog park right when he got back.
Dog Park
We had a great time at the dog park and I fell in love with the most adorable dachshund. It honestly looked like Sadie, but on a tiny, long body with stubby legs. The dog's name was Charlie and I wanted to bring him home! I didn't get a picture of him because I was already being totally creepy and following him everywhere, but he was beyond cute…
Just like this girl!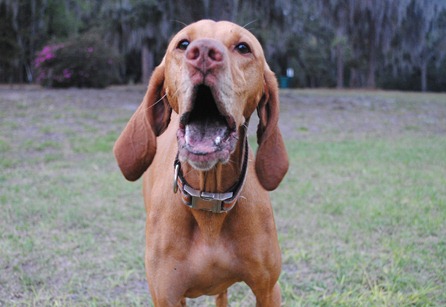 After spending another hour or so outside at the dog park, Ryan and I headed home to relax.
Sweet Treat
We were both in the mood for something sweet, so I set out to make us a small batch of sugar cookies.
I tried to cut a recipe for old fashioned sugar cookies into quarters so we would only have a dozen cookies rather than four dozen, but I totally forgot to adjust the amount of eggs in the recipe.
Once I realized the batter was way to liquidy for cookies, I poured it into a loaf pan and baked it. In the end, our treat tasted more like shortcake, so I topped it with freshly sliced strawberries.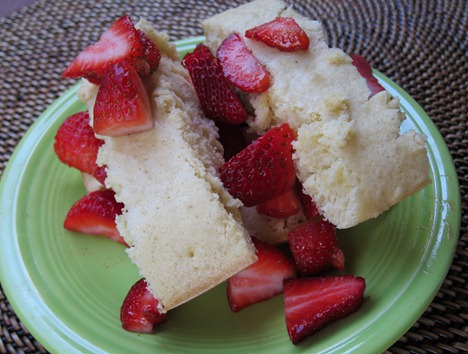 Not too shabby!
Time to finish up some last-minute chores before dinner. I hope you're enjoying the rest of your weekend!