A little after noon, Ryan and I headed to Boardwalk Bowl for an afternoon of bowling with a bunch of his coworkers!
The bowl-a-thon is a yearly event organized by Ryan's work to raise money for charity. We had such a good time last year and Ryan and I were happy to show our support and bowl a few games for a good cause.
Ryan is actually a pretty decent bowler. I, on the other hand, am not. I am, however, a decent eater, so I stuck to that at the bowling alley…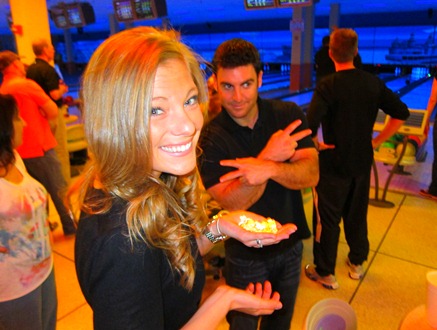 I had a little help, but I practically polished off an entire bucket of buttered popcorn during the three hours that we were there. Though I had a tortilla with melted cheese on our way out the door, it wasn't much food, so I was pretty hungry about 45 minutes into bowling. Luckily the popcorn came to the rescue and inadvertently became my lunch.
Oh, and that guy photo-bombing in the background of my popcorn photo? That would be Rob. He and Ryan were the best bowlers on our team and took their bowling quite seriously by icing down their bowling hands in the beer buckets between rounds.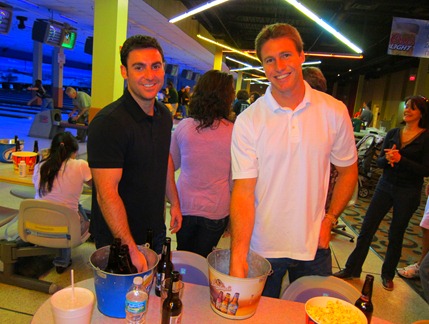 They're hardcore.

But so am I…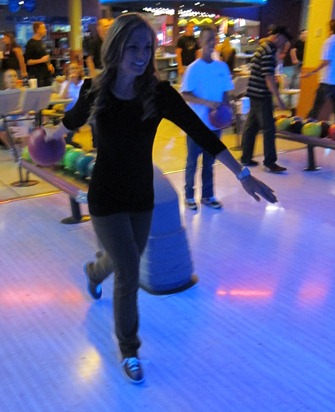 Okay, maybe not. But I did get one strike!

I also got three gutter balls in a row… which ended up winning me some snazzy Tupperware.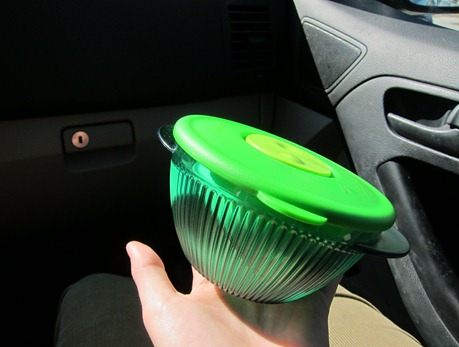 Sometimes it pays to be bad!
After collecting my Tupperware, we headed home and made some banana mocha protein smoothies since buttered popcorn clearly isn't the most nutritious lunch.
I'm off to run to the grocery store to pick up some hot dog buns for dinner tonight. Ryan's cousin is coming over to watch the Bulls game with us and we're grillin' out!
I hope you're enjoying your weekend so far. Have a great Saturday night!