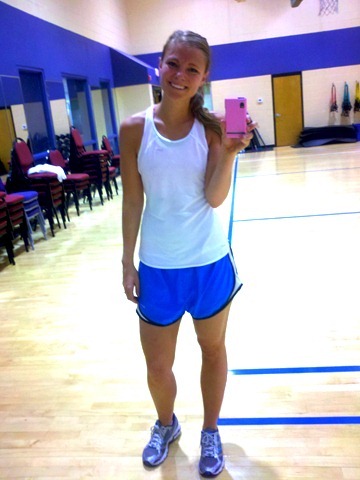 White dri-fit running tank: Nike (via Nike.com)
Blue tempo shorts: Nike (via Sports Authority)
Running shoes: Mizuno Wave Riders
Sports bra (unpictured): Bride to Be sports bra (Gift from my girlfriends)
Red and sweaty face: Julie Fagan (via burpees and mountain climbers)
I received the running tank I am wearing in the above picture from my family for Christmas in two different colors and absolutely love it. It's not too form fitting, but it's tailored enough to give you some shape without looking bulky. It's light, sweat-wicking and so comfortable. It has a jersey-like fit and I highly recommend it!