When I began to think about packing for a nearly two-week trip to Europe with my family a couple of weeks ago, I felt instantly overwhelmed. What was the weather like? Were my shoes comfortable enough for all that walking? And, more importantly, how was I going to cram
everything
into the required carry-on size suitcase?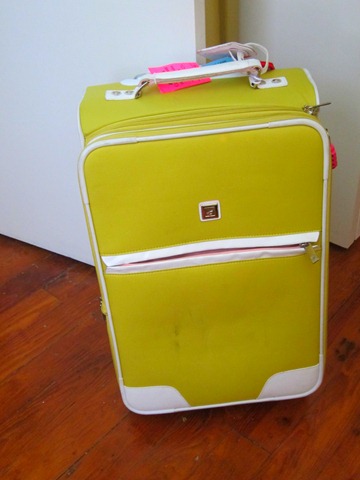 Advice from former travelers told me one thing… depend on cardigans, layering and accessories to change an outfit to avoid packing tons of different clothes.
In the end, I repeated several clothing items, but felt like my outfits looked different enough every day.
Same black dress: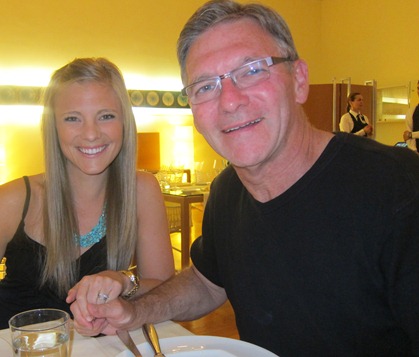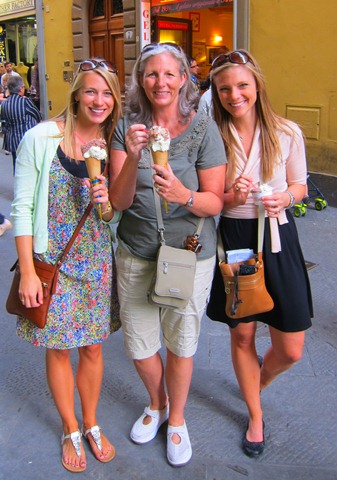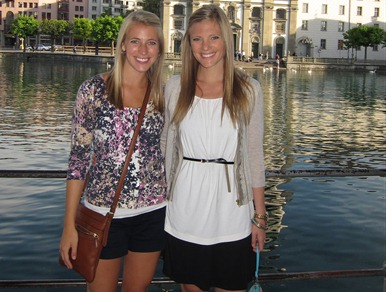 Same cotton dress: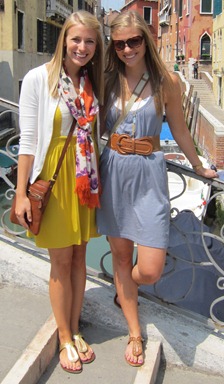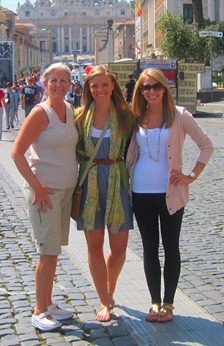 Cardigans, belts, scarves and jewelry were the key to my outfit "changes."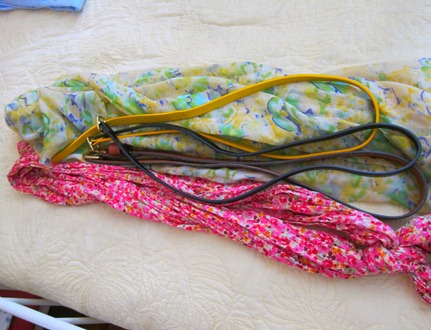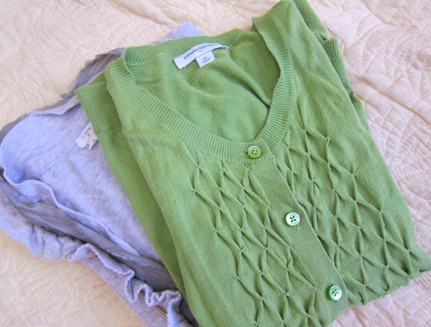 For our trip, I packed four different cardigans (one extra-long to be worn with leggings for travel), two colorful scarves and three different belts. I wore every single cardigan (often multiple times) and found them not only comfortable but also important to have on hand, as many of the churches and historical sights in Europe require that your shoulders be covered.
I kept my jewelry relatively simple and packed bangles, three bracelets, two watches, two delicate necklaces and one long gold necklace (unpictured). I was also lucky in that I could borrow some accessories from my sister's stash which helped me change things up a bit as well.
Cotton Dresses
Cotton dresses were my go-to outfit on our vacation because they allowed for easy layering, were comfortable and didn't have a waist band, which made them ideal for copious gelato consumption.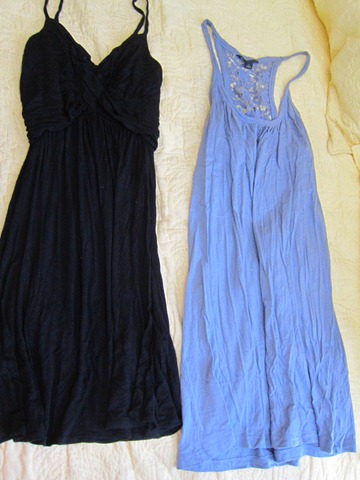 I packed two cotton dresses and bought one from H&M in Switzerland. I also packed one "dressier dress" that I never wore.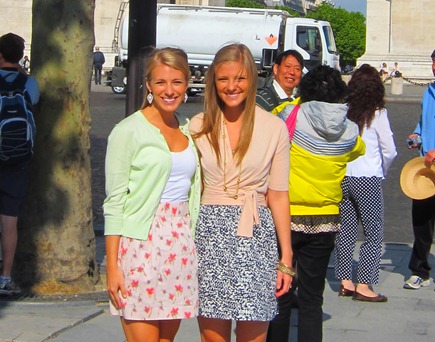 (Note the use of the same pink wrap cardigan from the second picture with the black dress.)
Pants
Though Italy and (surprisingly) Switzerland were quite warm, Paris and London were significantly colder, making me very happy I packed some warmer clothes.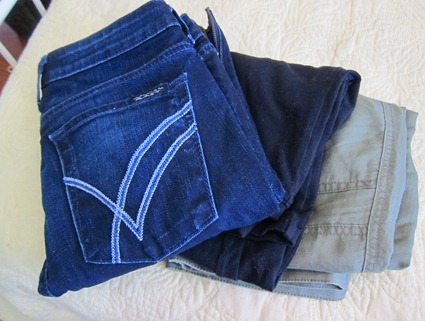 For pants, I packed a pair of comfy skinny jeans that were short enough to be worn with flats, a pair of leggings for travel and a pair of army green ankle pants.
This worked well for me, but I was ready to burn those jeans when I got home from wearing them so often. Had it been colder in Italy, I definitely would've wanted another pair of pants on this trip.
Shorts and Skirts
Now for warmer-wear bottoms! I packed one knee-length pink skirt, a high-waisted black skirt (that I never wore) and a pair of orange shorts.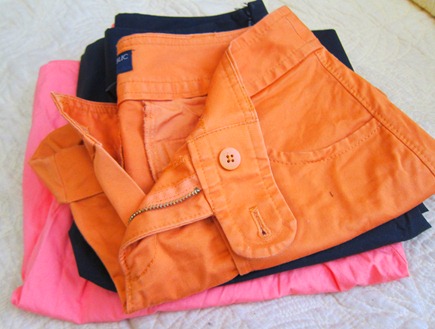 Though the knee-length skirt was a great decision, I wouldn't pack the shorts again. My sister and I wore shorts on the same day and we both felt like that was the only time we felt like we looked like tourists and a bit out of place. It felt like people were looking at our legs (not in a good way) and we just felt a bit uncomfortable.
Shoes
I packed two pairs of sandals (one gold and one brown), figuring I could wear the strappy gold sandals to a nicer restaurant if need be. I also packed a pair of TOMS (so fugly, I know, but so comfy) and a pair of black flats that I borrowed from my sister (I replaced them with a pair of my flats for the sake of the picture).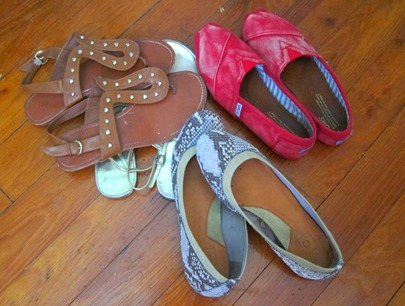 I was advised not to pack gym shoes because no one in Europe walks around wearing Nikes, and that was very true! Since I didn't plan on working out on my trip, I didn't pack sneakers at all and was completely happy with that decision.
Before leaving, I tested out my TOMS on a 3-mile walk to make sure they really would be comfortable for miles of walking. They definitely passed the test and I was glad to have them along on the trip.
Tops
I packed three solid and neutral-colored tank tops which were fantastic for layering.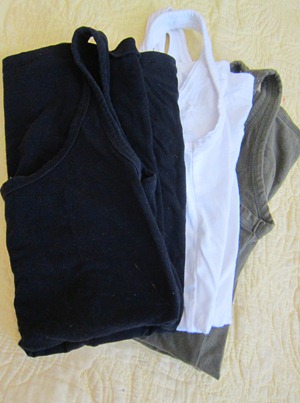 I also packed a comfortable long button-up blue shirt for traveling and a white shirt that could be worn two different ways for alternate looks.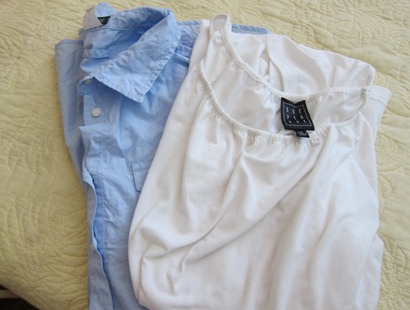 Same white shirt, two ways: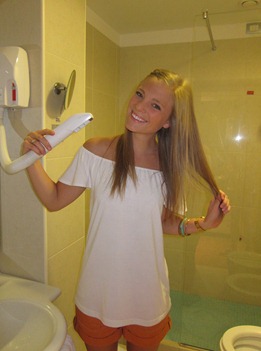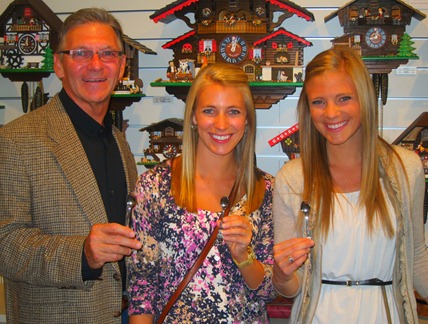 Jackets
I made sure to pack three jackets – one fleece, one lightweight jacket and one raincoat. Don't forget the raincoat! It was imperative for the dreary London weather and the texture of the coat also helped with wind resistance.
Bags
I used the exact same purse every single day.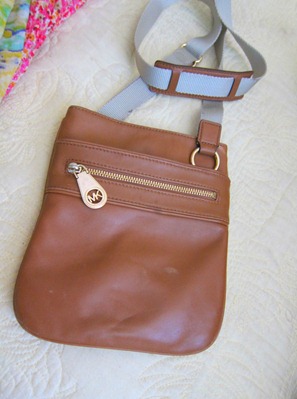 My Michael Kors cross-body purse (purchase on sale through RueLaLa) came in handy because it allowed me to have free hands and kept my belongings close to my body and in front of me, which made me feel safe from the all-too-prominent pick-pocketers.
I also bought a Longchamp bag (great suggestion from Kristen) before we left using some money I received for my birthday and was so glad I had it.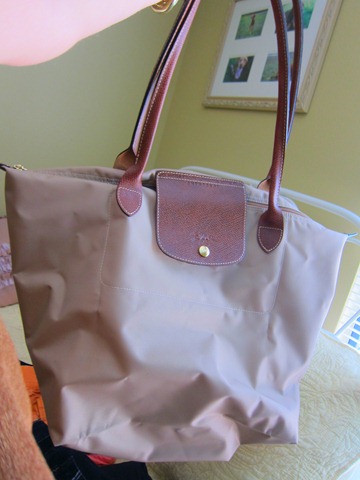 It was a great travel bag and held everything from my laptop to books, a sweater, my camera, my wallet and more.
Other Key Items
Makeup (I packed only the makeup I wear daily – nothing fun or fancy)
Shampoo/ conditioner (if you're picky like me and have to have your favorite shampoo)
Face wash
Lotion (I like self-tanning lotion and hotels haven't hopped on that bangwaggon yet)
Converters (you can't charge anything without a proper converter
Hair straightener I didn't care about (many U.S. straighteners have been ruined in Europe due to the converters)
Sunglasses
Book(s)
Camera, charger
Hand sanitizer
Toothbrush, toothpaste
Kleenex
Passport + a photocopy of your passport (just in case)