This morning I awoke feeling a little stressed out. My email inbox was basically screaming at me after I neglected it over the past few days, so I skipped my morning workout and started working promptly at 6:45 a.m.
Once I started checking things off my to-do list and started to feel like I could breathe again, I decided to tackle one of the more fun things on my list… making granola!
I had two jars of my peanut butter granola to make as part of a fundraiser I agreed to contribute to and you better believe I ate a bunch of the delicious oat clusters in the process.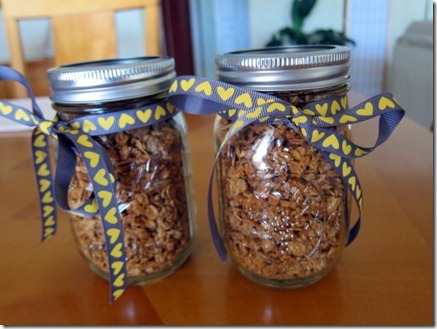 As I was making this granola, I got a genius idea for another granola recipe that I hope to make in the future. Stay tuned!

I ended up eating a lot more of the leftover granola than I intended to, and was left feeling quite lethargic… which left me feeling less than motivated to get my butt to the gym.
Workout
I knew I'd feel better after a workout, so I drove to the gym and completed this steady state cardio workout:
15 min. elliptical
10 min. run
5 min. inline walk
25 min. elliptical
After just 10 minutes on the elliptical, I got into my groove and my "meh" feelings subsided. Exercise is a great attitude adjuster!
While working out, I listened to my iPod while reading the closed captioning on some trivia shows.
I must say that late morning television is a lot better than the television that I usually see at the gym between 5 and 7 a.m. At 5 a.m. infomercials and the news rule the channels (not that I don't love watching all the different meals you can make with Ronco "set it and forget it" machine).
In the late morning, trivia shows like Who Wants to Be a Millionaire? and Are You Smarter Than a Fifth Grader? are on, which entertain me a lot because I can still jam out to one of my workout playlists while distracting myself with trivia! Win, win.
Snack… Lunch
When I came home from the gym, I figured I should grab lunch, but my stomach still felt quite full from this morning's granola overload.
I kept lunch on the lighter side by eating snacky type foods full of beneficial nutrients.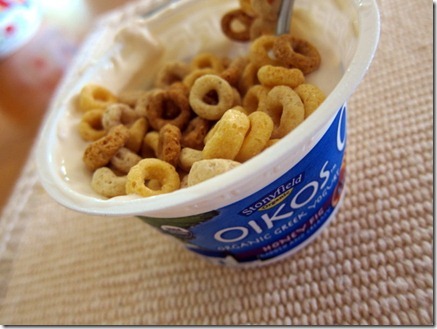 A cup of Oikos honey fig Greek yogurt topped with Multigrain Cheerios was paired with purple grapes and pistachios.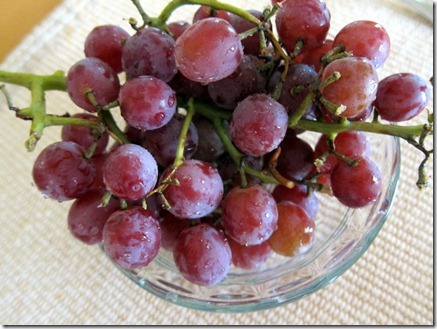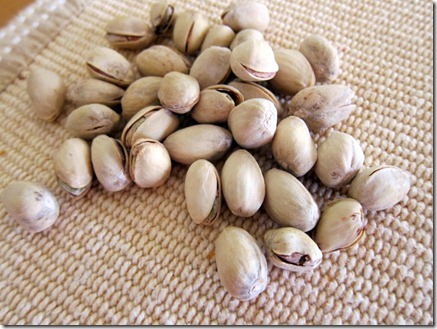 This was my first time trying the Oikos honey fig yogurt and I really enjoyed it. I typically top my plain Greek yogurt with honey, so I had a feeling I would like this new flavor and I was right!
In other news, tonight's dinner includes vegetables!!! Can you believe it? I'm a little shocked myself. Can't say I'm going to miss those hotel dinners…