I'm pretty sure "funktified" isn't a real word, but for some reason I feel like it's the perfect word to describe how I've been feeling about my overall heath, fitness and eating lately.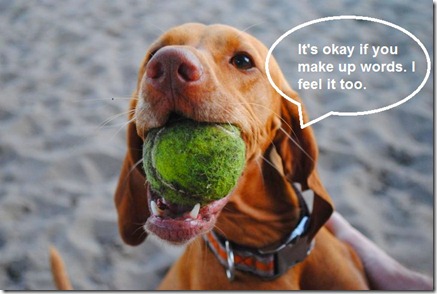 I am definitely a creature of habit. I typically have a plan to my days and stick to it without a problem.
Well, not having a real place to call home and living out of a hotel for the past month has started to take its toll. (I know Victoria can relate!) Since Ryan and I had access to free hotel breakfasts and dinners, we ate them in order to save money, even though they typically didn't include greens or fresh produce and were saturated with salt and oil.
These hotel meals, coupled with no access to a real kitchen and weeks marked by packing and unpacking bags has been fine for the most part, but I also feel like it has started to weigh on me (both figuratively and physically).
While I've done my best to keep healthy foods in the hotel fridge, having access to a real kitchen at my parents' house where I'll be staying with Sadie for the next two weeks (Ryan will come visit on the weekends), is something I am thrilled to utilize again. Hello roasted vegetables and goodbye weird gravy meatballs!
Fortunately we have a move-in date set for our new rental home (September 1!) and I think my body and my skin (I'm seriously breaking out!) will be just as excited as my head and my heart. Every time I look at pictures of our new rental house, I get so pumped!
Breakfast
No egg patties or French toast sticks from the hotel breakfast buffet made it into my morning meal today. Thank goodness!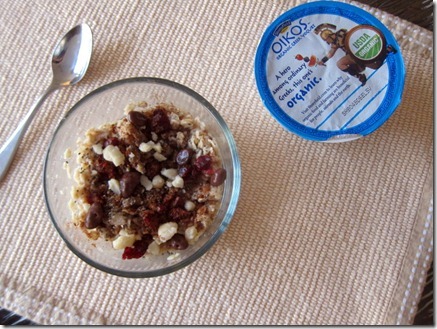 I had a cup of blueberry Greek yogurt and a bowl of old fashioned oatmeal, topped with almond milk, chia seeds, macadamia nuts, chocolate-covered raisins and Craisins.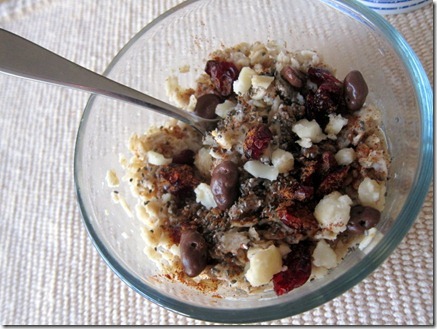 I ate this breakfast while blogging outside on my parents' patio with Sadie watching my every move.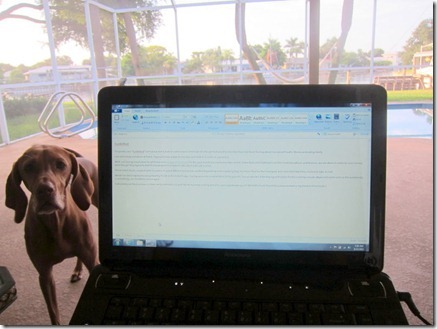 Just being around her again lights me up inside. There's nothing like a dog's happiness!