With Ryan out golfing, tonight was all about puppy playtime with Sadie!
Sadie had a blast in our backyard. I threw her ball after ball using the Chuck It and she ran her little heart out.
(I think I have a new favorite picture of Sadie!)
Dog owners, if your dog loves to play fetch and you haven't bought a Chuck It yet, I highly recommend investing in one.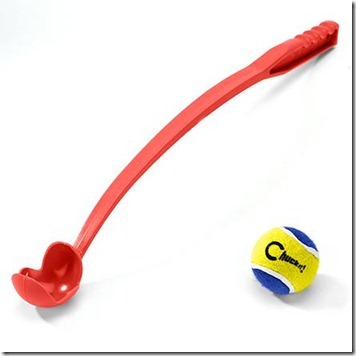 It makes balls go 5,000 times farther (scientific number) and helps keep your shoulder in its socket. All good things.
Plus it helps take dogs from this…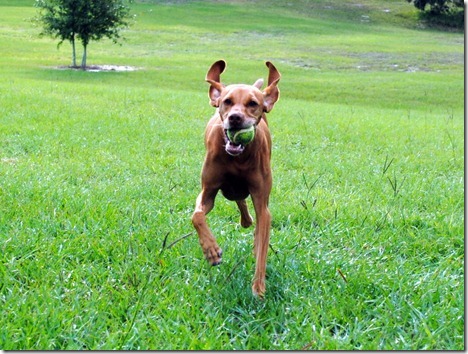 To this…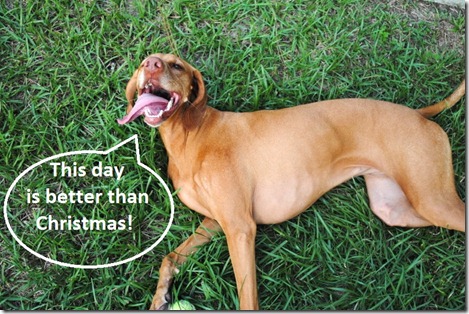 Rest assured, she'll be acting crazy again in less than 15 minutes. In fact, she's giving me a guilt trip for being on the computer already by simply sitting and staring at me.
It's oddly effective.
Dinner
Dinner came together in a flash thanks to a container of secret sauce I took out of the freezer and reheated.
I boiled some pasta, using the same itty bitty noodles that I used in the chicken soup we had a couple weeks ago.
I topped the pasta with a generous serving of the secret sauce that included a couple of meatballs and some Italian sausage.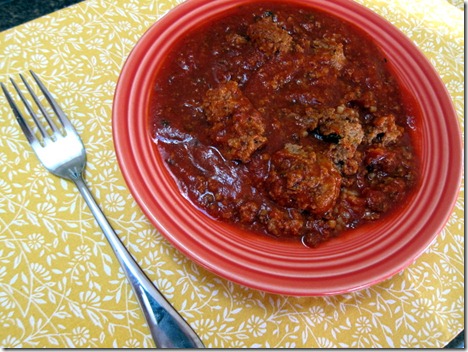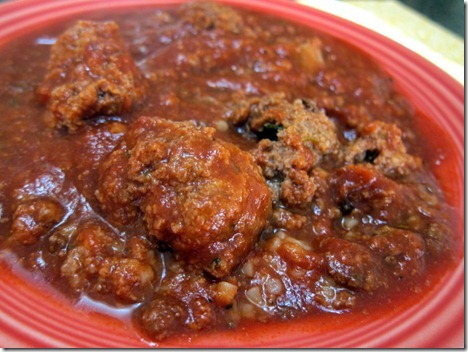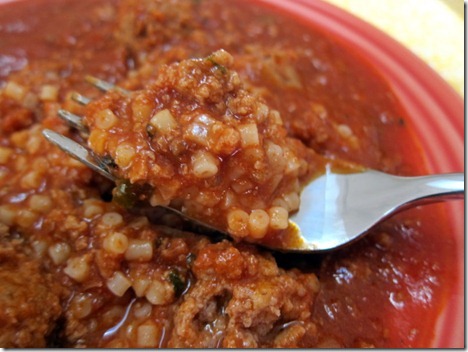 I will forever prefer red sauce over white sauce when it comes to pasta. It's so darn good.
I just got a call that Ryan is on his way home, which means I don't have too much time to cram in the show I have queued up on our DVR (um, the Kardashian wedding).
See ya in the morning!
P.S. American Wife is spanking the other two books in the poll for the next PBF Book Club book. Rest assured I will be reading Unbroken even if it's not the top pick!