At the gym this morning, I learned I have something to work on.
Tricep push ups. Oh goodness.
I felt so incredibly weak as I attempted to do three sets of tricep push ups on my knees at the end of my workout. Sure, I saved them for last when my arms were already fatigued, but they were killer for me!
I began my workout with two rounds of the killer incline walking workout I did a couple weeks ago. It'll make ya sweat!
Then it was time to rock my upper body with this workout: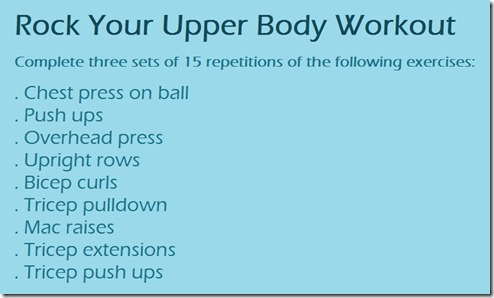 In retrospect, saving the tricep push ups for the end of the workout was probably a silly thing to do because I was already quite tired and I had a really hard time getting through all 15 repetitions three times. But it felt really good to challenge myself!
Breakfast
When we arrived home, I had one thing on my mind.
Egg + Jelly + Cheese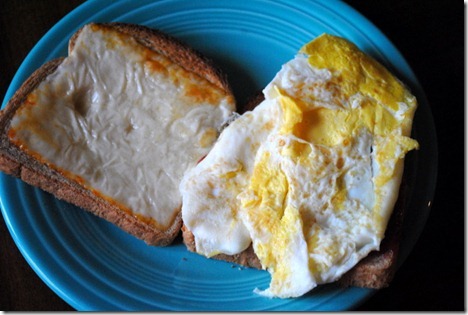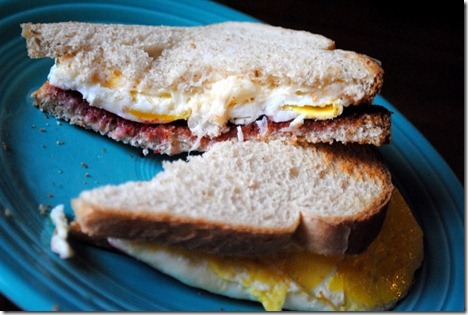 As always, the cheese was the best part.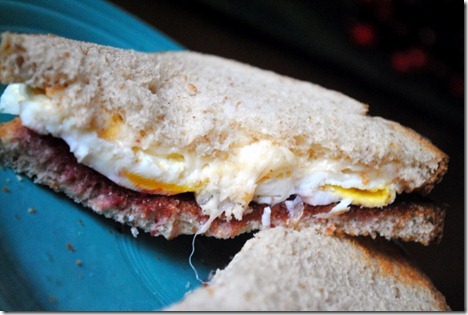 Ooey gooey!
Christmas Car Costumes
Yesterday my car got Christmasified!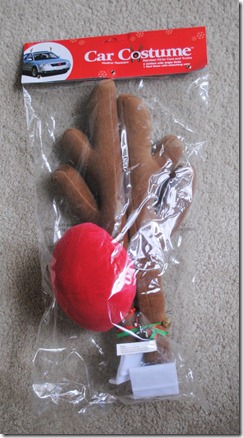 Sadie judged me during the entire process of transforming my car into a road reindeer, but now she can't wait to go for a ride in my reindeermobile.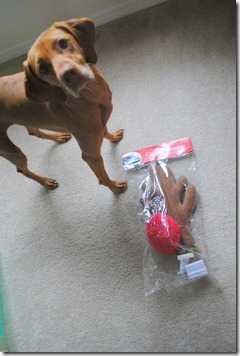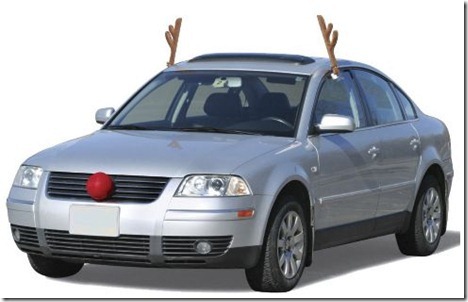 I've been eyeing reindeer cars for a few years now, and this year I finally bought one back in November in anticipation of the holiday season. Yes, I know this is ridiculous.
Ridiculously awesome.
Now I just need the "My Other Car is a Sleigh" bumper sticker!
In case you're in the market for a Christmas car costume for your ride, here are some other options available for you festive crazies friends: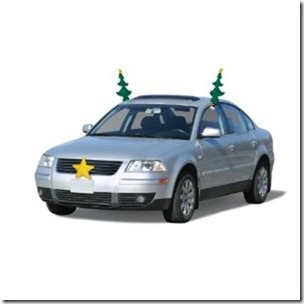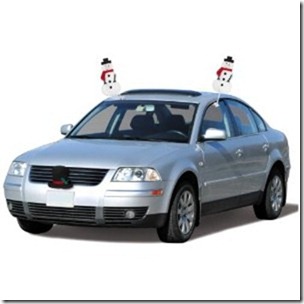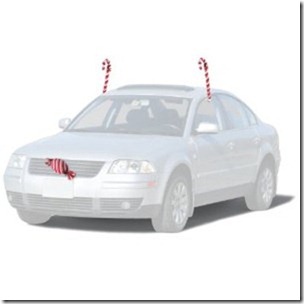 And, if you can believe it, they also have car costumes for many other holidays, including Easter, St. Patrick's Day, Valentine's Day, Independence Day and more!