Today something very special arrived in the mail from Sadie's grandma.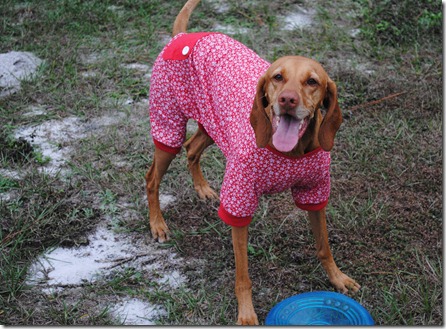 Doggie Christmas pajamas!
Apparently my mom caught wind of my love for these adorable red pajamas and sent them to us in a package addressed to Sadie Fagan.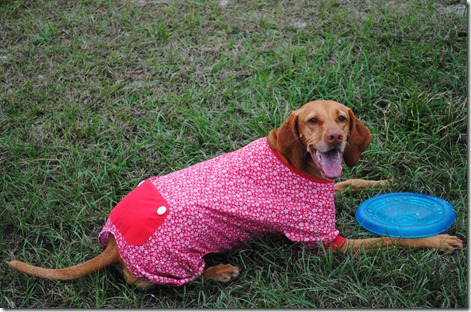 How stinkin' cute does she look?
The little booty is my favorite part.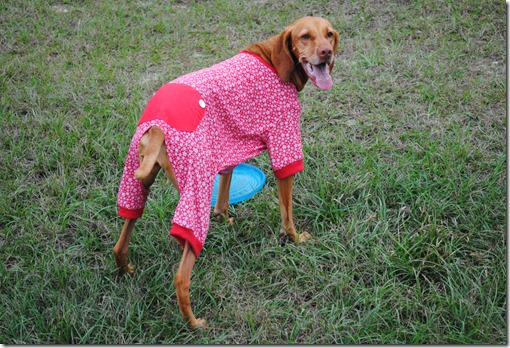 As I've mentioned on the blog before, it's tradition in my family to receive new Christmas pajamas on Christmas Eve. Now Sadie will fit right in with everyone in their Christmas jammies!
I'm so grateful I have a dog that likes to wear clothes (and actually needs to quite often in the winter for warmth).
After I took pictures of Sadie in her new duds, I took them off of her because it was too warm to actually warrant dog clothes today. I'm hoping for a much colder Christmas, but I'm not holding my breath.
Dinner
Dinner came after several rounds of frisbee in the backyard with Sadie.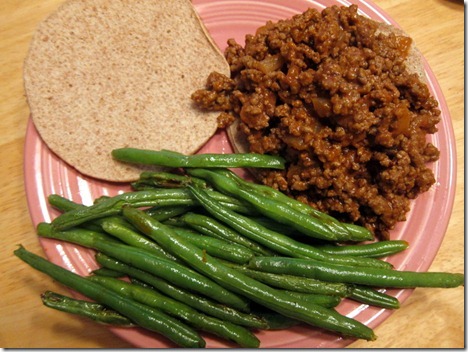 We had my favorite healthified version of sloppy joes, served with roasted green beans.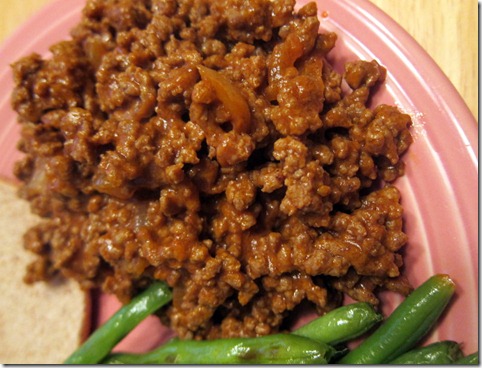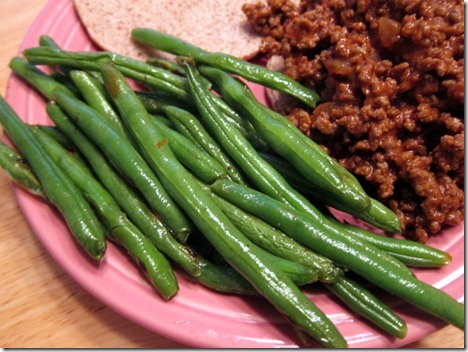 It was a good one!
Cookie Recipe Link Up
I think I'd call this afternoon's cookie recipe link up a success!
Beginning tomorrow afternoon and lasting through Christmas Day, I'll highlight a few of your cookie recipe submissions on my afternoon posts so we can all drool over yummy cookie recipes and get some ideas for delicious cookies to try throughout the holiday season.
Thanks so much for submitting recipe and links. You guys definitely got me drooling this afternoon!