It seems like our weekends in Ocala must include hiking.
You can't be this close to gorgeous hiking trails and not take advantage of them.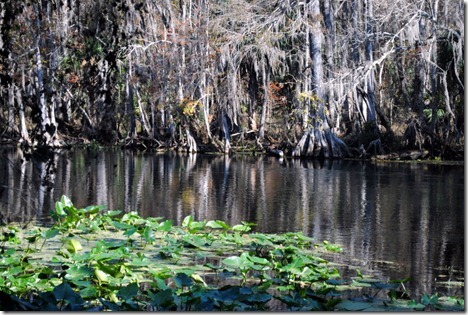 After breakfast, Ryan and I took Sadie on a nice four mile hike on trails close to home.
The gator count on this hike?
TWO.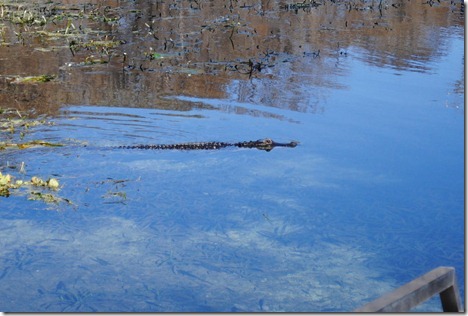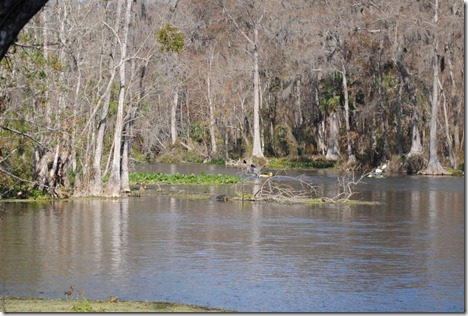 (Gator number two was kind of hard to see, but he was sunning himself on a log.)
The three of us walked the same trails we did last Saturday, but added a 1.3 mile loop into the mix which made the hike more interesting.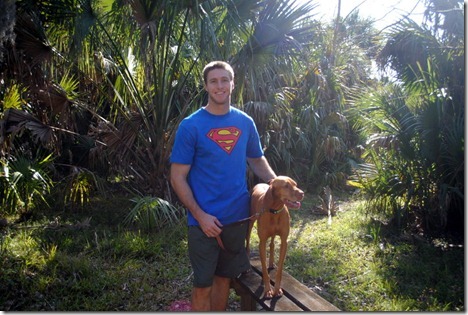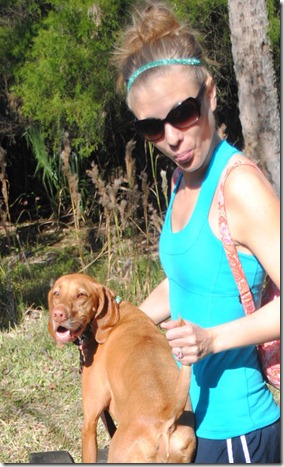 Sadie loves it when I make her fake fart. Not sure why I felt the need to do that since flatulence isn't exactly something she needs assistance with on a daily basis.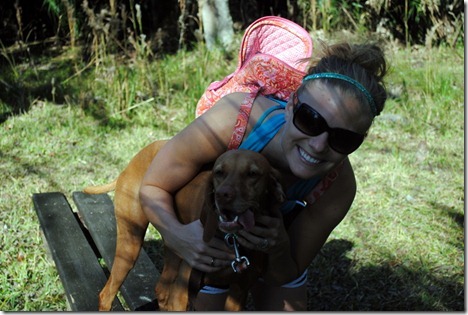 Once again our hike took us out to the springs where I oohed and ahhed at the crystal clear water. It really is unreal!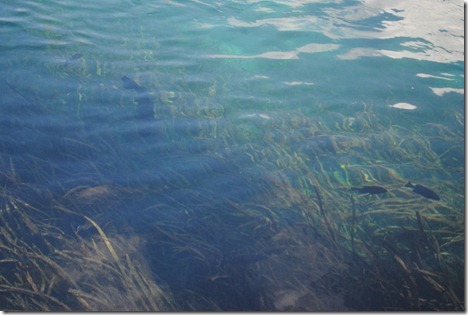 By the time we were done hiking, I was really hungry.
I reheated the pork chops from last night's dinner that I prepared by dipping them in scrambled eggs before coating them in Italian breadcrumbs and frying them up.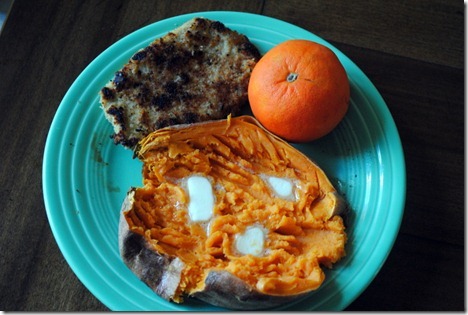 Just as good the next day.
Today's sides were rather orange and included a sweet potato with a bit of butter and a clementine.
Off to shower before hitting the road to Orlando!