The gym was dead this morning.
I think many people are on vacation this week, so the typical 5 a.m. gym crew was nearly non-existent.
No gym-goers = No wait for weights
My workout began with 20 minutes of light cardio on the elliptical while reading about the traditions that surround the royal family during Christmastime in the United Kingdom. (There is no lounging around in pajamas on Christmas morning which would totally bum me out if I were Kate. But, then again, I'd be a duchess, so I guess it all works out.)
After a cardio warm up, it was time for an upper body workout that looked like this: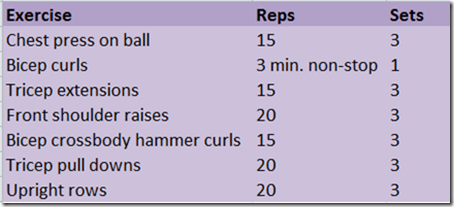 This was my first time attempting bicep cross body hammer curls and I really liked the way they challenged my biceps in a different way.
(Source)
I have a feeling they'll be popping up in my future workouts.
Breakfast
Breakfast this morning was the typical egg, jelly and cheese English muffin sandwich.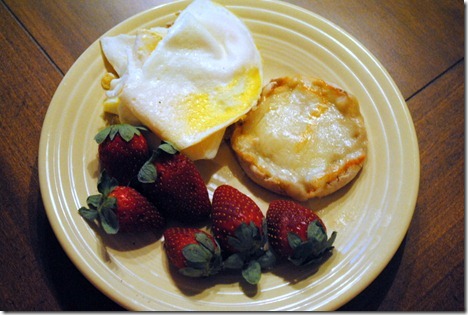 My plate also included some sweetness in the form of fresh fruit. Gosh, I love strawberries!
Now I'm sipping on a hot mug of coffee. A cold front came through Ocala last night and it was in the upper 30s this morning!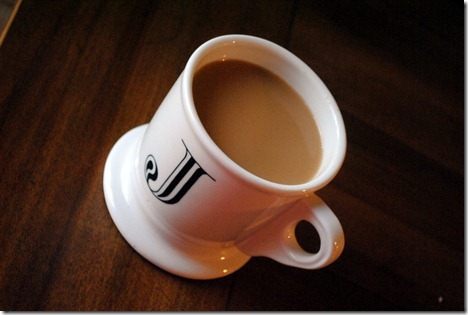 The coffee warmed my belly. Mmm.
After nearly a week of lackluster work, it's time to get my head back in the game today!