Hooray for my first workout of 2012!
Ryan's has the day off in honor of New Year's Day today since the holiday fell on a Sunday, so we both slept in. I ended up crashing at around 9:15 p.m. last night and slept until around 7:30 a.m. I took NyQuil to help fight off the cold I feel like might be coming on, and slept quite soundly.
Since my crappy feelings are "above the neck" and basically limited to congestion, I headed to the gym with Ryan around 8 a.m. for our first workout of the new year. (Here's a way old post from my first month of blogging that I did about Working Out When Sick: A Do or a Don't in case you're curious!)
Workout
Once at the gym, my workout options were rather limited thanks to a still-healing pinky finger. It's amazing how a serious cut on your pinky finger affects so many things. Showering, putting your hair in a pony tail, gripping… it's crazy!
I kept my workout cardio-focused and completed a 10-minute intense incline walking workout before taking a Zumba class and shaking my booty.
Breakfast
When we got home, breakfast came together in a snap!
Overnight oats made with oats, strawberry banana Greek yogurt, chia seeds, milk and strawberry preserves and topped with a sliced banana filled me right up.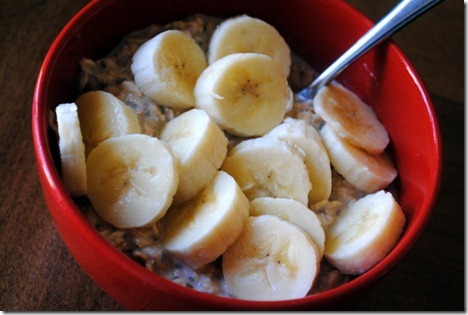 I also made myself a hot mug of Yogi throat comfort honey lemon tea.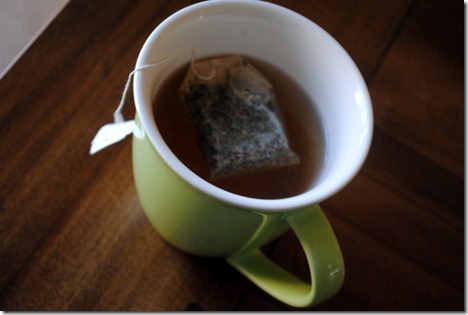 Love the little messages on their tea bags!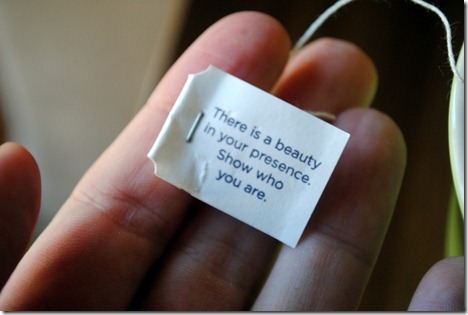 And don't you forget it, my friends!
Today Ryan and I hope to organize our life so we can officially start our 2012 work life tomorrow feeling prepared and ready to conquer the year head-on. We're also hoping to sneak in a late-morning hike! 
One thing is for sure: Christmas decorations must come down today. We already took the reindeer costume off my car this morning which made me sad.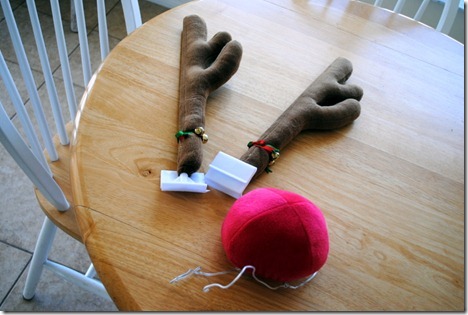 Sadie is convinced the red nose is a toy for her.