Today is a very special day in the Fagan household! Here's a hint, but in true PBF fashion, you know I'm going to dedicate an entire post to this special day. Stay tuned (if you're a dog lover, that is)!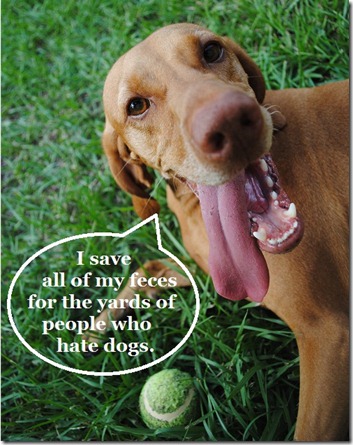 Workout
Today's workout almost didn't happen.
I tried to convince Ryan to sleep in, but he got up and got dressed and I couldn't just stay in bed without feeling like I should get my butt in gear and workout. I wasn't even tired, I was just so warm.
I give you northerners a lot of credit for working out in the winter. If our house temperature falls into the low 60s, I feel like it's freezing. Such a baby.
As always, once I got to the gym and started working out, I was glad I went. Isn't that how it always seems to work?
My workout began with 20 minutes on the elliptical before I did my Targeting Triceps arm workout.
Breakfast
I made myself a mock Egg McMuffin today, only I used a toasted whole wheat bagel in place of an English muffin.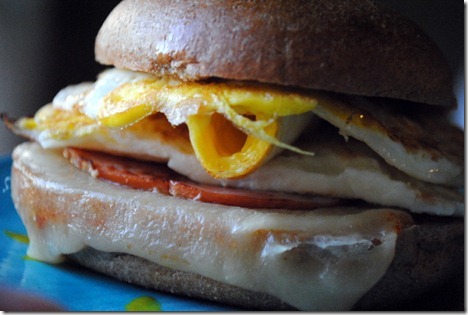 The Canadian bacon made this sandwich. I forgot how much flavor it can add to a breakfast sandwich.
I also sipped on a hot mug of Bigelow pomegranate green tea.
I bought this tea yesterday when I saw it on sale at a local health food store.
I fell in love with the pomegranate green tea when Ryan and I were living in a hotel during the first month that we moved to Ocala. (I do not miss that!)
The hotel always had the tea at their daily breakfast buffet and I quickly made drinking a hot mug of the tea part of my morning routine. I typically think green tea tastes like dirty water, but the pomegranate flavor makes this green tea much more palatable. For my fellow Starbucks fanatics, it reminds me a lot of Starbucks passion tea.
Off to get mah work on! I have a lunch meeting today and hope to have a very productive morning.
Question of the Morning
Tea drinkers: What is your favorite kind of tea?
I'm always on the lookout for new kinds of tea to try and would love your recommendations. My favorite is Yogi Egyptian Licorice Mint. Sounds strange, tastes great.