I'm kind of jealous of all you crazies out there who are going to a midnight showing of The Hunger Games.
And I'm really jealous of my friend Merri who is going to a pre-screening tonight at 8 p.m.
Check out her festive nails for the occasion!
Please report back with your thoughts!
Dinner
Dinner tonight hit the spot.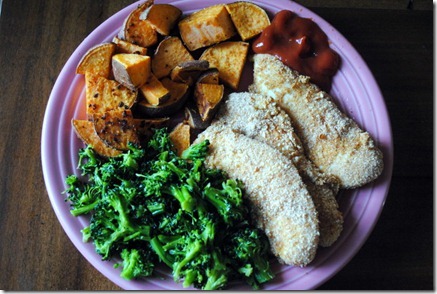 Chicken fingers + Sweet potato wedges + broccoli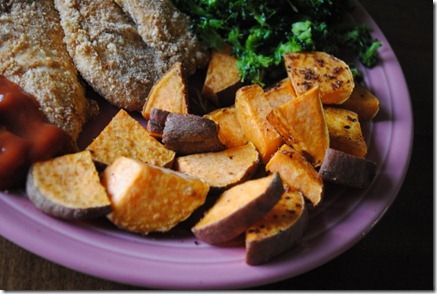 Truth be told, this dinner was born out of a craving for ketchup! I really don't like ketchup by itself (bleh!) but looove it on burgers and hot dogs. It's also perhaps my favorite condiment for chicken finger dippin'!
These chicken fingers were healthier than most, as I baked them rather than frying them in oil.
Baked Chicken Fingers
Ingredients
8 chicken tenders
2 eggs, beaten
2/3 cup breadcrumbs
1 teaspoon paprika
1 teaspoon salt
Directions
Preheat oven to 400 degrees.
Combine breadcrumbs, paprika and salt in a shallow dish. Pour eggs into another shallow dish.
Dredge chicken tenders in eggs and then immediately roll in breadcrumbs.
Place chicken fingers on a baking sheet sprayed with cooking spray and bake for approximately 15 minutes or until chicken is completely cooked in the middle.
Serve with ketchup, honey mustard or your favorite dipping sauce.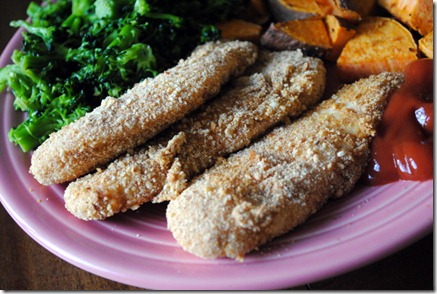 Yum!
Ryan and I both said these were great, but I think my favorite chicken fingers are the ones I make with Italian breadcrumbs. Mmm!
After dinner, Ryan and I took Sadie on an hour-long walk. It's absolutely beautiful outside right now!
When we arrived home, I dug into one of these little babies…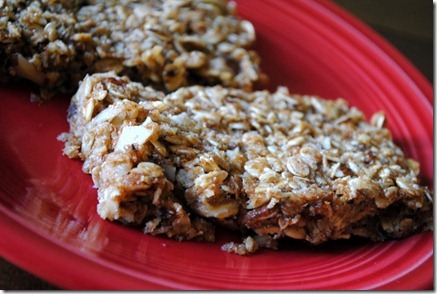 Recipe coming your way soon!