I bet that blog post title made you think I'll be talking about some rank smell omitted by the lovely Sadie this morning.
In reality, I'll be discussing just the opposite.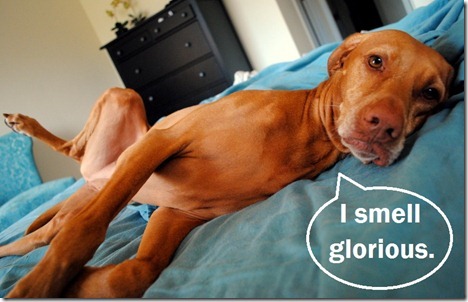 Really though, she does.
And she's an expert poser, in case you haven't noticed. She's not above nudity.
I know this may sound asinine to many of you out there, but Sadie's smell is one of my all-time favorite things in the entire world.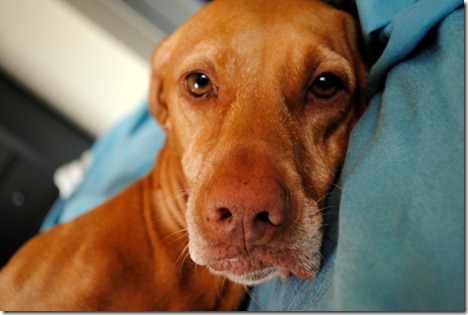 Vizslas, as a breed, are highly recommended to those who want a (crazy) dog that doesn't omit "that doggy smell." Their coat is very low maintenance and the only time Sadie smells like a stinky dog is after a day at the beach.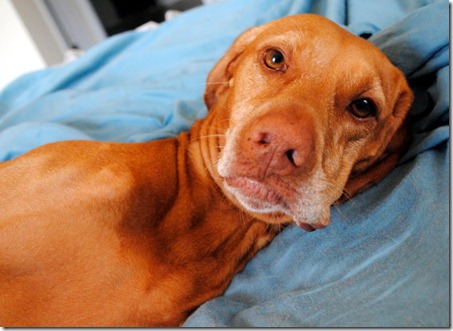 (She was cracking me up this morning with those facials!)
Sadie's coat smells like a mix of comfort, love and home. I breathe her in before bed and in the morning and her smell, coupled with her overzealous cuddling, relaxes me and puts me at ease. It grounds me and forces me to be in the moment and soak up her love.
And if I decide not to be in the moment and love her back, this happens…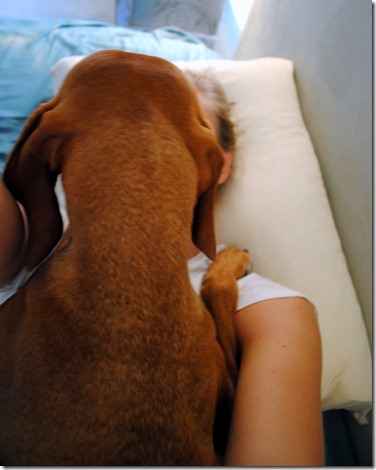 Every time. This dog seriously loves to be chest-to-chest and face-to-face.
Needy?
I think so.
Breakfast
After annoying Sadie with my camera this morning, I headed into the kitchen to make breakfast.
Ryan and I slept in until 6:30 a.m. and I plan to use my normal walk time with Sadie to go for a run for today's workout. The extra 90 minutes of sleep were much appreciated.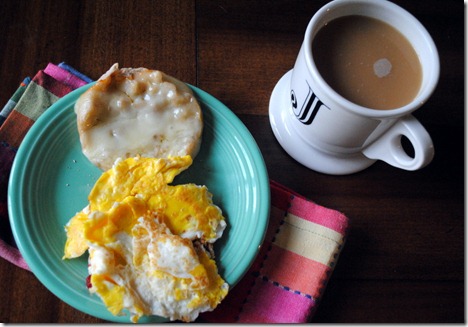 My morning meal included another egg, cheese and jelly sandwich, served with a side of tiramisu coffee from The Fresh Market.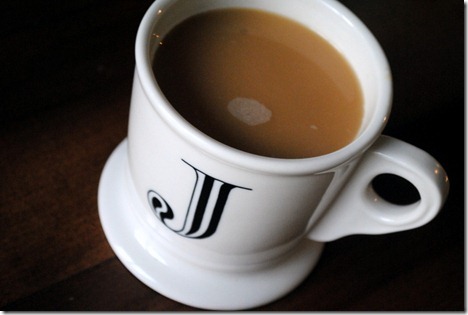 The tiramisu coffee flavor was a winner. Of the coffee samples my mom gave me last weekend, so far my favorite is the crème brulee, but the tiramisu is gunning for second place.
Time to take Sadie for a run before it gets too hot outside.
Hope your day is full of good-smelling things!
Question of the Morning
Do you love the smell of anything unusual?
Do you enjoy the smell of your pet?