Is it just me or have you noticed that the song Call Me Maybe absolutely exploded seemingly overnight a few weeks ago?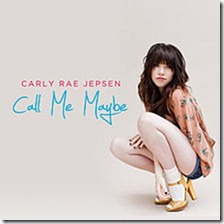 Now I hear it daily, but I'm not complaining. It reminds me of '90s pop music like Robyn's Show Me Love, so obviously I am a fan. (If you're also a '90s music lover, my '90s Workout Playlist may be right up your alley.)
Last week I saw a fantastic YouTube video of the Harvard baseball team "performing" the song on a road trip while one of their teammates was asleep in the back seat of a van.
Harvard Baseball Team "Call Me Maybe"
Hilarious! (Best part = Minute 2:25)
My girlfriends and I used to make music videos all the time when we were in high school younger and this song would've been right up our alley. I'm awfully tempted to down some margaritas at a BBQ we're attending on Saturday and resurrect the homemade music video star that has been held captive within me for far too long.
Anyway, Call Me Maybe came on at the gym this morning and Ryan and I immediately made eye contact from across the gym and started doing the moves that the guys from the above video do during the chorus of the song.
I then looked to my left and saw two other young guys doing the exact same thing! Apparently Call Me Maybe fever is in full swing. Dance, dance!
Aside from dancing, my workout included a 20 minute warm up on the elliptical before I completed Annette's Outside Your Comfort Zone workout. This workout is quickly becoming a favorite!
Breakfast
Breakfast this morning was a lovely little breakfast sandwich that included two fried eggs, muenster cheese and jelly.
Plus coffee!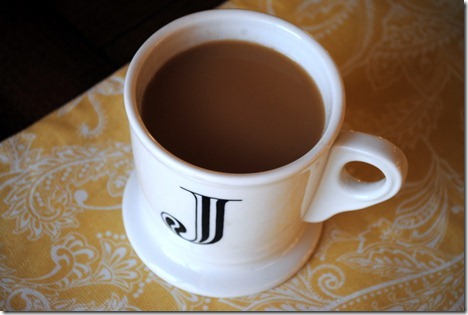 Question of the Morning 
Did you ever make homemade music videos?
Not only did my girlfriends and I make music videos, but my best friend Michaela and I also made nature videos (a la The Crocodile Hunter, complete with Australian accents) and cooking videos.