Let's have some fun this morning!
Look at the picture below. What are the first four words that jump out at you?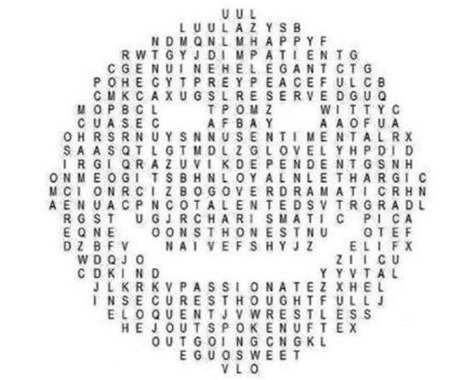 They're supposed to describe YOU.
Fun, huh?
I shared this picture on the PBF Facebook page yesterday after I saw it St. Petersburg Jazzercise page and got a kick out of reading all of the words you guys saw when you glanced at the image. Feel free to play along in the comments section today! (I saw elegant, naïve, outgoing and sweet.)
I also posted the picture on my personal Facebook page and had to laugh when my sister's boyfriend responded that the first word he saw was "BOGO." It was very fitting since he is definitely a guy who loves a good deal! (BOGO = Buy one, get one, just in case you're not familiar with discount shopping vernacular.)
When I saw Ross' reply, I brought up the picture at home last night and asked Ryan to name the first four words he saw. His reply:
Cot? Really?
Apparently this little game isn't foolproof. Either that or my husband really misses kindergarten naptime on a cot.
Workout
Today's workout began with a quick 20 minutes on the elliptical which I spent reading Ocala Magazine. I then completed a chest and tricep workout before calling it a day.
Breakfast
More foamy coffee!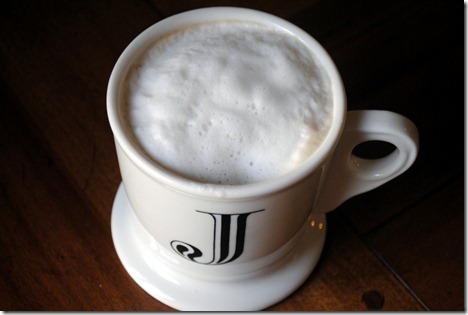 Along with my lovely cup of coffee, I had another egg, cheese and jelly bagelwich.
We're all out of oats in our house at the moment and that must change. I wanted vanilla banana protein oatmeal this morning!
Question of the Morning
What four words did you see when you first looked at the picture at the beginning of this post?