Today we celebrated Father's Day with Ryan's dad!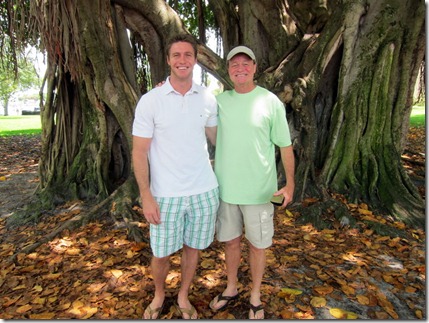 After breakfast and a morning Jazzercise class with my mom, I baked a batch of homemade oatmeal cookies to give to my father-in-law and apparently need to reevaluate my Tupperware labeling technique…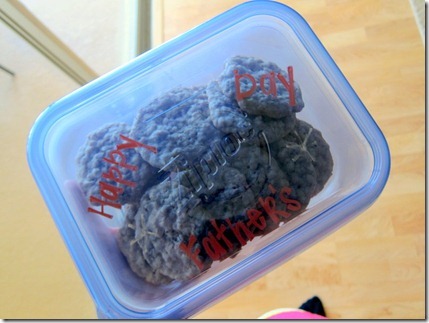 Everyone said it looked like the cookies said "Happy Day Father's." So, Happy Day Father's to all the wonderful dads out there!
Lunch
At around noon today, my father-in-law arrived in St. Pete to join us for lunch at Parkshore Grill.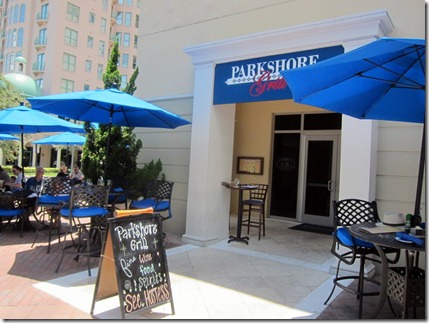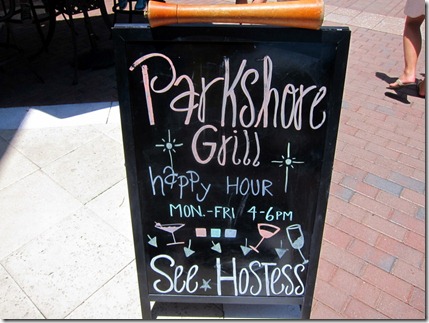 We parked a couple blocks away and walked to the restaurant underneath the huge banyan trees.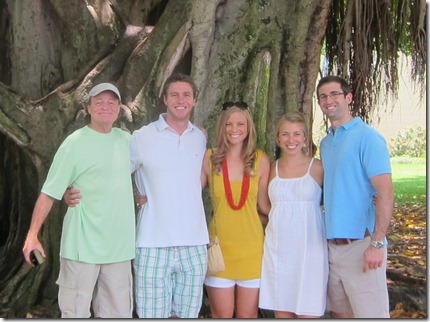 Once we arrived, my sister and I immediately knew we both wanted to order the seared tuna salad. Seared tuna always calls to me when it's on a menu and a cold, crisp salad sounded perfect this afternoon.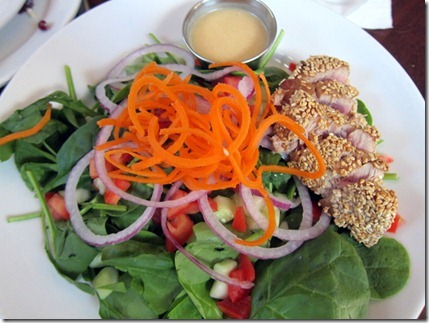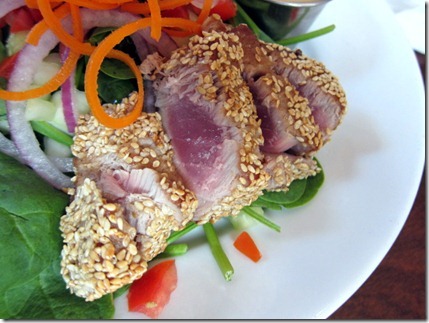 The salad was delicious, as was the ginger dressing. It was light and the flavor perfectly complemented the fish.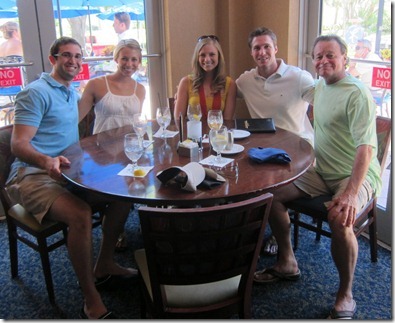 Once we were done with lunch, everyone was game for frozen yogurt, so we swung by Yogurtology and I got a cup of oatmeal cookie, cupcake batter and red velvet frozen yogurt topped with peanut M&Ms and a cream puff. Great way to round out the day!
Not sure what the rest of the day holds, but there's talk of a big family dinner and game night ahead!