Good marnin'! <—Said in my best Irish voice, which is pretty pathetic.
It was a good morning around here because I took a TRX class at my gym, which always leaves me feeling energized and ready to tackle the day.
The TRX class is only 30 minutes long and since it starts at 6 a.m. and Ryan and I arrive at the gym around 5:20, I crammed 30 minutes of cardio in beforehand, split between the elliptical and the treadmill where I did some incline walking.
There were more people in the class than usual, so class participants got into groups of three rather than two and completed two circuits of three different exercises rather than three circuits of two exercises. It was crowded!
Our workout had us complete three sets of the following exercises for 30 seconds: 
Circuit One: TRX Squat Jumps + Alternating Lunges with Bicep Curl + Kneeling on Bosu Ball with Bicep Pulses
Circuit Two: TRX Hamstring Curls + Push ups + Jumping On and Off Bosu Ball
The class wasn't as challenging as previous classes, but it was still fun and the pace was nice and fast.
Breakfast
I ate breakfast rather quickly this morning because I can tell today is going to be a hot one and I wanted to take Sadie for her morning walk before the heat rolled in.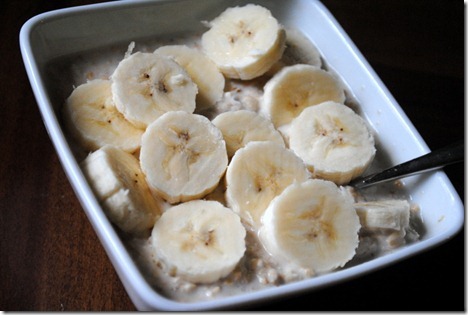 Overnight oats: The perfect summer breakfast!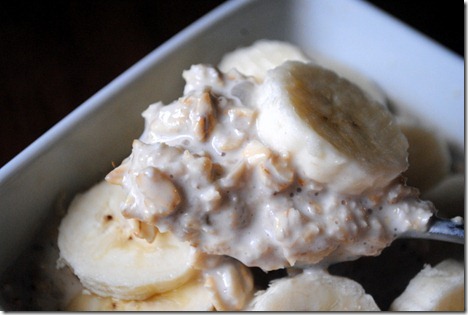 And speaking of summer…

Happy First Day of Summer!

Any fun plans out there for the summer?
I have a couple of things on the horizon this summer that I'm really looking forward to (in chronological order):
My sister's birthday

Possible scuba diving trip to Key West (still very much up in the air)

Celebrating my friend Laurel's birthday

My friend Leah's bridal shower

My mom's birthday

My friend Leah's bachelorette party in New Orleans
Question of the Morning
What are you most looking forward to this summer? Any fun vacations on the horizon?