Guess what arrived today?
My personal training study materials (and Sadie's paw, apparently).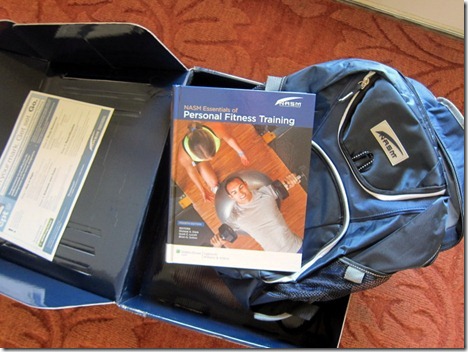 My NASM textbook, also known as the most expensive textbook in all the land, arrived as I was working late this morning. You know a book is expensive when you have to sign for it. Fancy!
Or maybe the whole "signature required" think was to ensure that this little gem made it to me safely: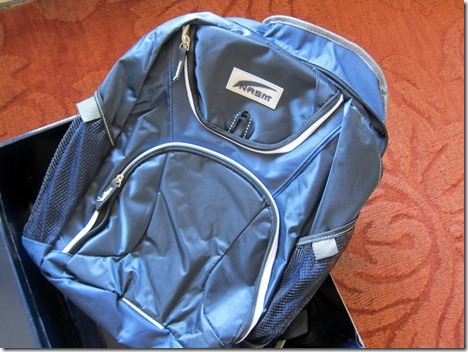 What 27-year-old female doesn't want a brand new backpack? I can never say no to a little more mesh in my life.
It shall never leave my side.

The textbook came with a Quick-Start Guide to get me moving. I have 180 days to prepare for the exam.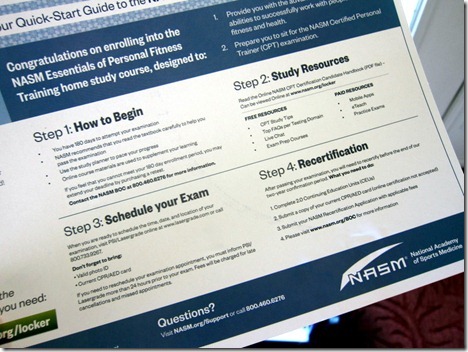 I plan to take some time today to page through the textbook and formulate a game plan. I've always been fairly decent at motivating myself to study but I need to create a plan of attack first to prevent me from feeling lost. (If you've gone through the NASM personal trainer certification process, any advice you may have on how to approach studying for the exam would be greatly appreciated!)
Let the games begin!
Lunch
Today's lunch started with a small bowl of sweet potato chips that I snacked on while I prepared the rest of my meal.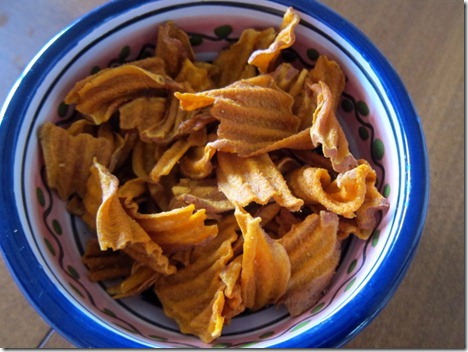 On the stovetop, I sautéed a quarter of a sliced onion, chopped Portobello mushrooms and yellow squash in olive oil before adding steamed broccoli and chicken sausage to the mix.
After topping the bowl with a sprinkling of mozzarella cheese and stirring everything together, lunch was ready!
Time to continue plugging away on an article!