Hello and happy Sunday! I hope your weekend is winding down in a fun and relaxing way.
Our Saturday night was filled with food and family.
My parents, sister, sister's boyfriend, Ryan and I drove to downtown St. Pete for a nice Italian dinner at Gratzzi.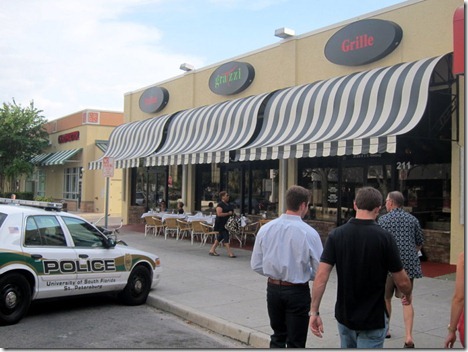 Our meal started with freshly baked bread, olive oil and parmesan cheese.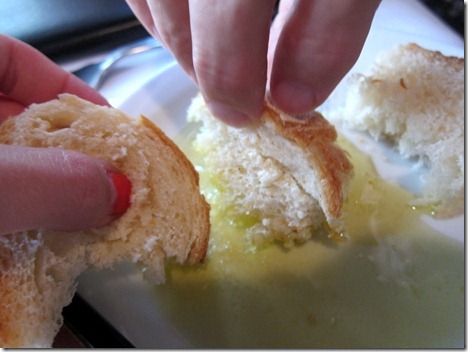 Soak it up!
Everyone's entrees came with a house salad that was fantastic.
The dressing, tomatoes and olives were very flavorful!
For my main meal I chose the Zuppa de Pesce which was linguini topped with mussels, clams, scallops, calamari, scungilli, fish and marinara sauce.
My dish was positively packed with seafood which made me very happy!
In case you're in the dark about scungilli as I was, they are large marine snails that our waiter said resemble conch. The scungilli was chewy and reminded me a lot of calamari.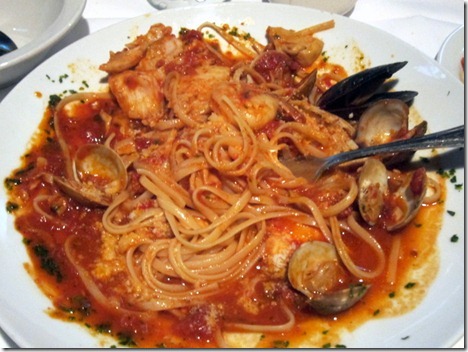 The pasta itself was very good and I left the restaurant feeling stuffed!
Before calling it a night, we all decided to spend some time at the outside bar at the Vinoy chatting over some drinks.
Another fun Saturday night in St. Pete!