Look who came to visit last night!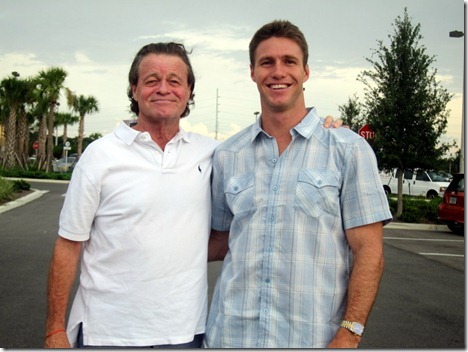 My father-in-law!
Can you see the resemblance?
Ryan's dad, Greg, arrived in town for the weekend right around 6 p.m. I'll be in Orlando all day today and Ryan figured it was a good weekend to invite his dad up for some father/son time. I'm glad we all got to spend some time together last night!
Greg arrived hungry, which was perfect because both Ryan and I were ready for dinner. Everyone agreed on sushi and we headed out to Grace Japanese Steakhouse, which has quickly become our favorite spot in Ocala for sushi.
Our meals started with a ginger salad.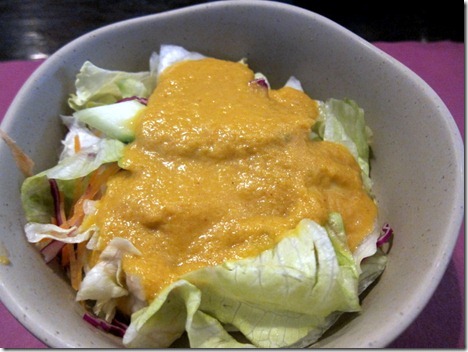 Oooh that dressing! It's a winner.
Then it was time for my main meal. Bring on the sushi and vegetables!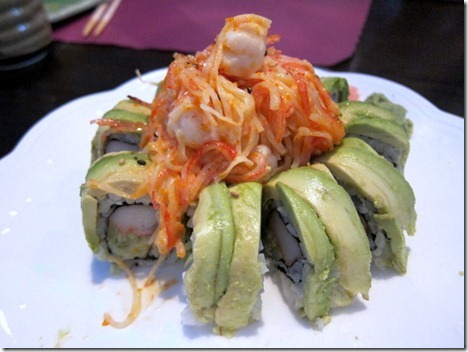 That roll (the Fuji roll?) was topped with scallops and shredded crab (well, "krab") and was fantastic. I loved all the avocado and Ryan and his dad gave it rave reviews as well.
I also got the Bonsai tree appetizer as part of my entrée because I've loved this roll so much in the past.
It's so crisp and refreshing.
I rounded out my meal with a side of the stir fried vegetables, tossed in teriyaki sauce.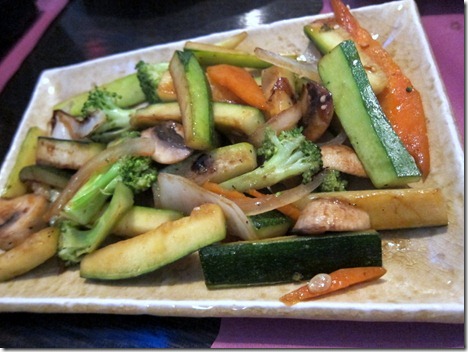 I could eat 10 trays of those veggies.
Grace is within walking distance of Peachwave, so you better believe we walked our butts to the frozen yogurt shop for dessert.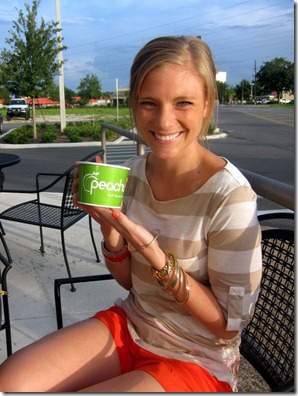 Cheesecake frozen yogurt + Sprinkles + White chocolate-covered pretzels for me!
Time to hit the road for Orlando. See ya in a bit!