Lunch today began with something hot and savory and concluded with something cold and sweet.
First up: Soup!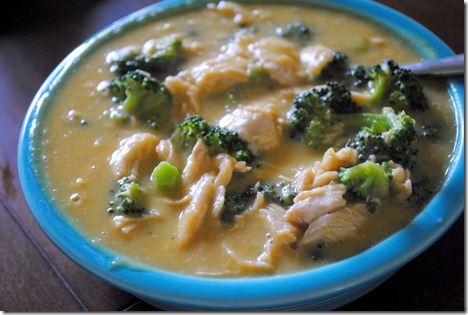 I prepared the soup using Imagine organic creamy butternut squash soup as the base. I added a shredded chicken breast and some steamed broccoli to the soup to amp it up a bit and make it more substantial.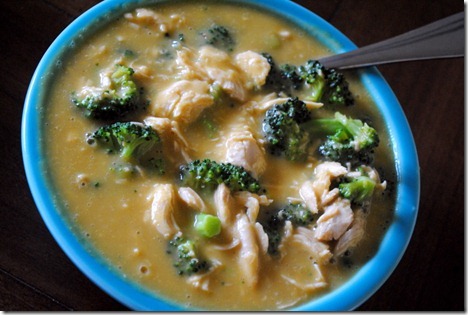 The soup itself was a little bland for my liking, so I'm glad my additions added a bit of flavor to the bowl.
The cold part of my lunch came after I was done with my soup in the form of chocolate cottage cheese topped with defrosted frozen raspberries.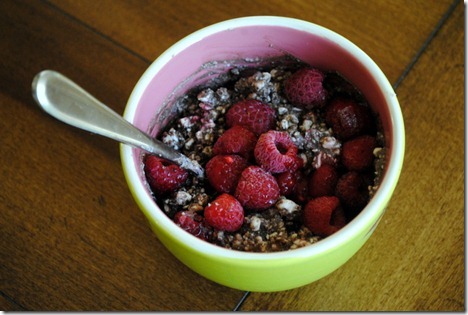 This little treat has been my morning snack of choice for the past week or so and tastes even better when a scoop of peanut butter is added to the mix. Thank you to a bunch of you for that tasty suggestion!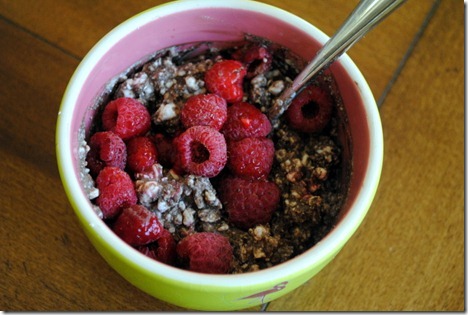 Speaking of snacks, aside from the chocolate cottage cheese, I am finding myself craving salty and savory snacks more and more lately, which is a little strange for me, as I typically gravitate toward sweeter snacks.
If you have any relatively healthy savory snacks you've been loving lately, please feel free to share them in the comments section, as I'm always in the market for tasty, healthy snacks!
Of Possible Interest