I know a bunch of you are Pinterest fanatics like I am and pin different images to one of your 20 Pinterest boards like there's no tomorrow. If you're anything like me, you rarely reference a solid 80 percent of your Pinterest boards.
I have 39 images saved to my Pinterest "Hair" board. Every time I pin a cute hairstyle, I think,  "I'll try that really soon. Probably tomorrow."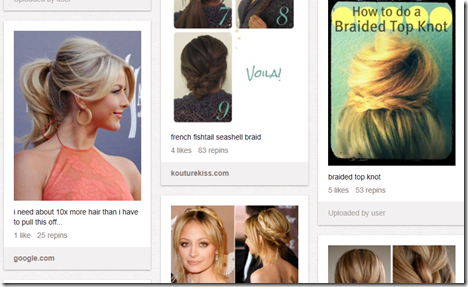 Can you guess how many of my pinned hairstyles I've attempted? None.
With our big vacation right around the corner, I know I'll be wearing my hair up a lot and figured I could turn a boring ponytail or messy bun into a cute 'do with the help of Pinterest. I played around with my hair a little yesterday and my success was rather limited. I have the world's thinnest hair, so many of the styles that looked beautiful and romantic on the lovely ladies of Pinterest ended up looking flat and pathetic in my hair.
And then I saw a tutorial for the famous sock bun pop up on Gina's blog and gave it a shot.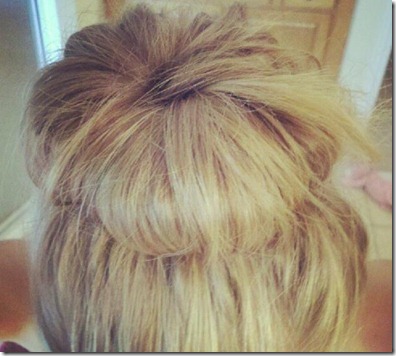 Instant success!
I was shocked at how easy it was to do. I ended up watching a YouTube video tutorial before attempting the sock bun which also helped and couldn't believe how well it worked in my thin hair.
I still need to figure out a way for it to look cute from the front because my gigantic cowlick makes the whole slicked-back hair thang look silly on me, but I am a fan. I think a low sock bun could be really cute for a casual day date and will be bringing my trusty sock with me on vacation.
Workout
Today's workout was probably the last solid workout I'll be doing for a few days.
Working out just ain't gonna happen during my friend Leah's bachelorette party this weekend and while I hope to sneak in a few workouts while we're in Hawaii, Ryan and I have a pretty laid back approach to fitness on vacation. I'd love to go for a run on the beach and complete a few circuit workouts, but my priority will be on exploring, relaxing and enjoying our vacation. That being said, if any of you have a great "travel workout" you'd like to share, please feel free to do so in the comments section of this post. Perhaps one of your workouts will intrigue me and motivate me to sneak in a morning workout before we head out for the day!
As for the bachelorette party fun, a few of you have asked whether or not my girlfriends and I are still planning on going to New Orleans to celebrate tomorrow after all of the issues with Hurricane Isaac in the area.
I'll let the bride-to-be's Facebook status answer that question for you: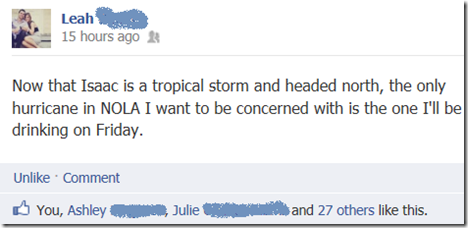 Breakfast
When I arrived home from the gym this morning, I knew we had a lot of veggies and an opened package of apple chicken sausage needed to be used up before we leave on vacation.
I made myself a bowl of scrambled eggs with leftover broccoli, cauliflower, yellow squash and chicken sausage.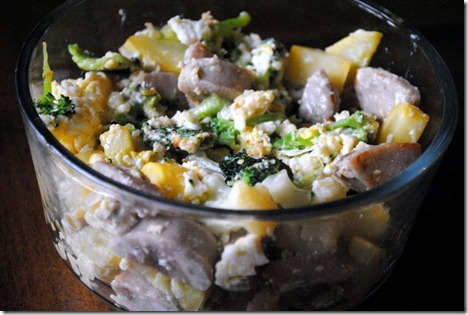 I really wasn't feeling this breakfast, to be totally honest. I think I didn't want it because I felt like I had to eat the veggies and chicken sausage so they wouldn't go bad while we're away. I still ate every last bite, but would've preferred a bowl of overnight oats or something sweet. At least it was nutritious and will keep me full for a while!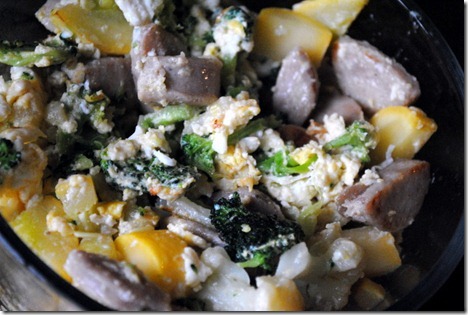 The banana I ate on the side also gave me that little pop of sweetness that I was craving.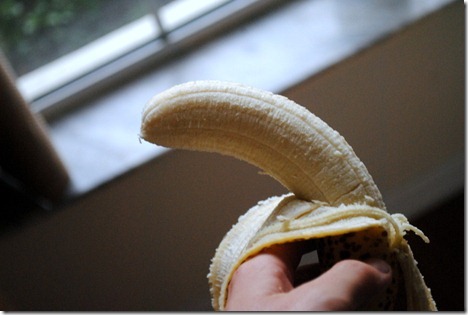 Question of the Morning
If you're on Pinterest, how often do you attempt the recipes, workouts, hair styles or craft projects that you pin?
The Pinterest board I use the most is definitely my Fitness board. It provides me with workout ideas and inspiration when I'm feeling less-than-motivated at the gym. I also pin a ton of food, craft ideas and hair photos but don't seem to reference those nearly as often.