Within 30 minutes of publishing my afternoon blog post yesterday, I received a text from Southwest Airlines notifying me that my flight to New Orleans was canceled.
After exploring other options and to make a very, very long story short, I am no longer heading to Louisiana for my friend Leah's bachelorette party today.
I'm hoping I can overnight some of my contributions to the bachelorette party to the hotel (like the craft project I'll share with you guys once it's seen by the bride-to-be!). I'll be there in spirit!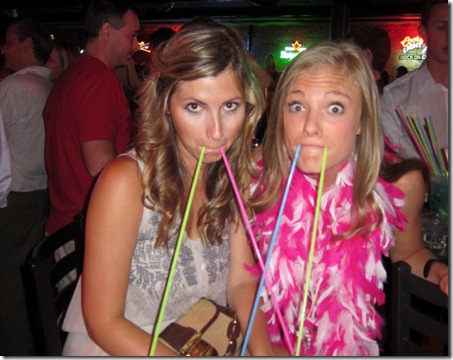 My initial reaction was to feel really bummed about missing such a fun weekend to celebrate Leah's upcoming wedding with some of my best girlfriends, but after feeling disappointed, I gained some perspective and know Hurricane Isaac affected a lot of people in far, far worse ways and my thoughts are with them. Safety is always the most important thing and I hope those affected by the hurricane are able to find access to important resources and can find comfort during this difficult time.
Someone was awfully happy about the change in my travel plans.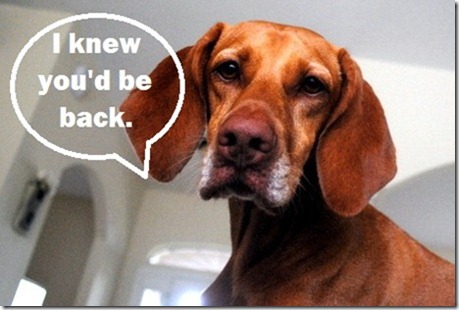 She got all huffy and wiggled all around the kitchen when I walked through the door.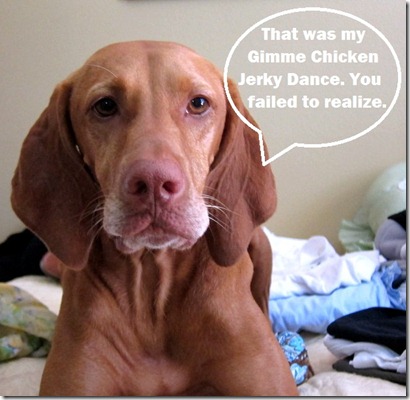 Since my travel to Louisiana fell through, it was business as usual around here this morning and I did an upper body and cardio combination workout at the gym before heading home for breakfast.
When I went to snap photos of my morning meal, I could not find the SD card for my camera for the life of me, so a blurry phone photo will have to suffice.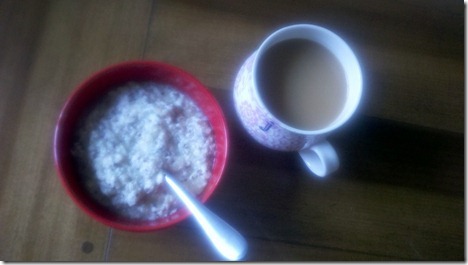 Yikes!
Breakfast included a hot mug of coffee and a bowl of steel cut oats cooked on the stovetop with a banana, ground flax seeds and egg whites. (<— I just typed the word "egg shits" on accident and laughed out loud.)
Who is ready for a long weekend? Any awesome Labor Day plans out there!?