This morning my grandma made me laugh out loud when she tried overnight oats for the first time.
Last night before bed I made myself a bowl of overnight oats for breakfast. My aunt and grandma were rather skeptical when I told them about the combination of oats, Greek yogurt and milk, but promised me they'd try it in the morning.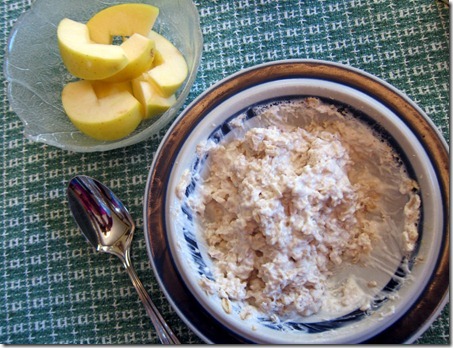 My aunt and grandma tried the oats this morning and my grandma's reaction cracked me up.
"Well isn't that just the strangest taste!?"
Priceless! I'm not sure overnight oats are her thing.
I ate the rest of my bowl along with a sliced apple before my mom and I drove to spend the afternoon with my other grandma at her senior living community center.
We arrived just in time for lunch and joined my grandma in her dining hall and met a bunch of her friends over cheesecake. Some of the women absolutely cracked me up when they started talking about the men who live in the senior community center, saying they're "always in the way" and that they "think they're God's gift to women." They were so sassy!
My grandma's room is decorated with a bunch of her favorite collectables (she collects little shoes) and pictures of our family.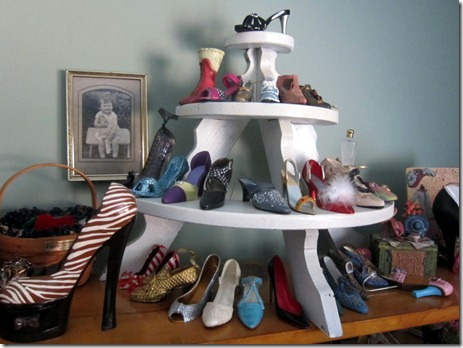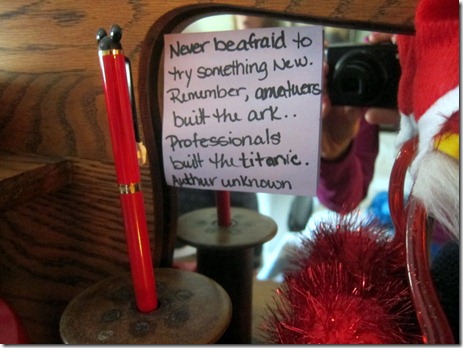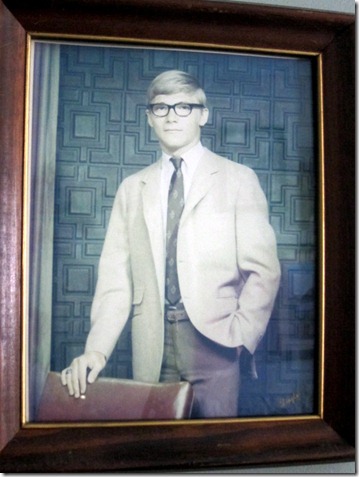 That is my dad's senior photo from high school. My mom said this picture was taken the year she started dating my dad! My mom and dad were actually in the same kindergarten class in Gettysburg, but didn't officially start dating until my dad was a senior in high school and my mom was a junior. High school sweethearts!
It was sad to say goodbye to my grandma but we had a very nice afternoon together.
When we arrived back at my other grandma's house, I dug into her box of chocolates.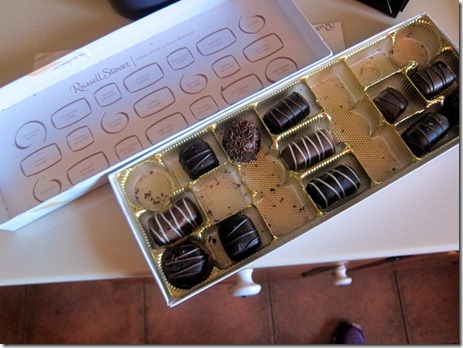 After biting into one with a nasty cherry-like nougat filling, I learned my lesson and used the little key chart to select a chocolate truffle and coconut chocolate which appealed to me much more!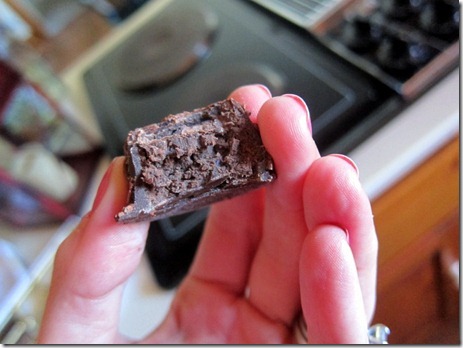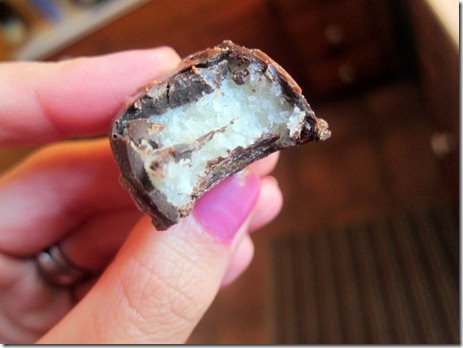 Much better!
It's just about time for dinner, so I'm off to grab the roasted vegetables out of the oven and hang out with my family. Shrimp and scallops are calling to me!
Question of the Day
Have you ever convinced someone to try a funky food that you love? What did they think of it?