From Gettysburg to Baltimore to Charlotte to Jacksonville, after a day of traveling, I'm finally back in Florida!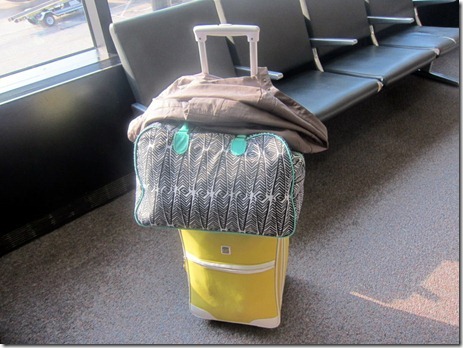 I'm about to embark on the two-hour drive from Jacksonville to Ocala where I plan to smother Ryan and Sadie in big hugs when I walk through the door. I've missed those two a lot and am really looking forward to curling up on the couch and hanging out with my little family tonight. We also have the season premier of New Girl waiting for us on the DVR which I cannot wait to watch. Did anyone catch it last night?
I absolutely love traveling and had a wonderful time at FitBloggin' and in Gettysburg with my family, but it feels good to be back in sunny Florida!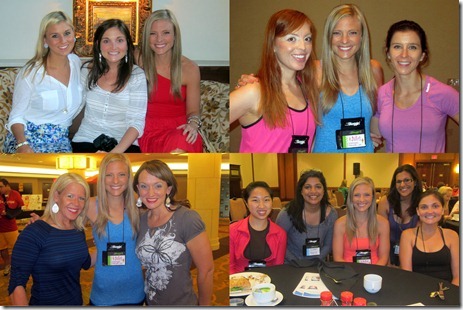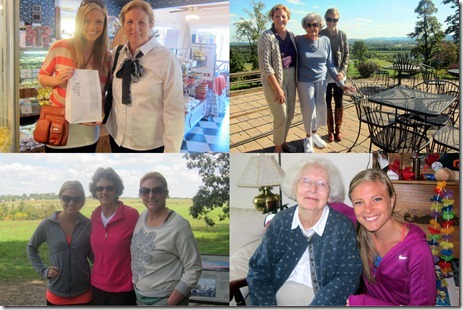 Exploring new places is so much fun, but there's nothing like relaxing at home with Ryan and Sadie. They're the best!
Since today was a day of travel, my meals for the day included a bunch of airport eats.
For breakfast, I had a cup of strawberry Greek yogurt and a cheese and fruit plate.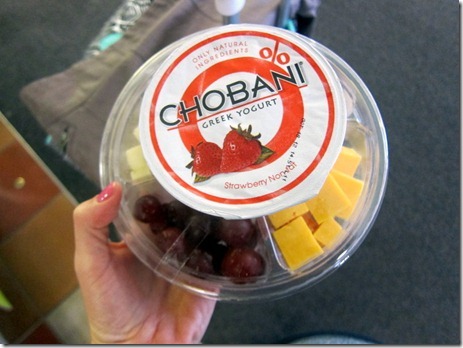 I felt like I needed a glass of wine to accompany the little blocks of cheese I ate for breakfast but stuck with my water since it was only 9 a.m. and I reserve morning drinking for early football games and brunches, not solo airplane travel. Wine makes me chatty and I'm pretty sure no one likes sitting next to the talkative girl on the flight.
When I arrived in Charlotte, I had about an hour layover to grab lunch and opted for a chicken salad served atop some seasoned rice with peppers, onions, guacamole and tomatoes.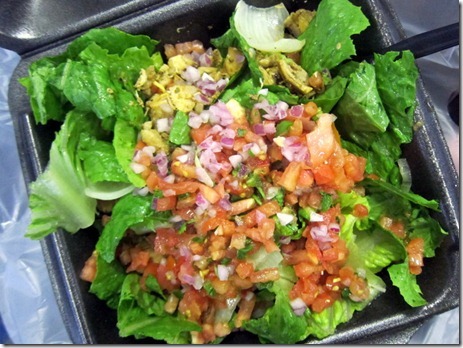 I requested extra pico de gallo because that stuff is so darn delicious.
On the flight from Charlotte to Jacksonville, I spent my time typing up this blog post and reading The Immortal Life of Henrietta Lacks. I bought the book at the airport on my flight to Baltimore last Thursday, but didn't have a chance to read it at all over the past few days, so I was happy to dive into the book this afternoon.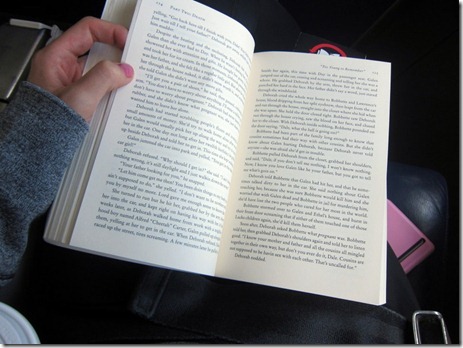 I am loving it so far and am blown away by the story surrounding Henrietta's life and the HeLa cells. The author does a great job of making the science parts of the book really interesting without going way over my head. Based on what I've read so far (I'm about 100 pages in), you guys recommended a winner!
Time to catch the shuttle to pick up my car and drive back to Ocala.
I hope you're having a great week!