This morning began with a hot cup of coffee.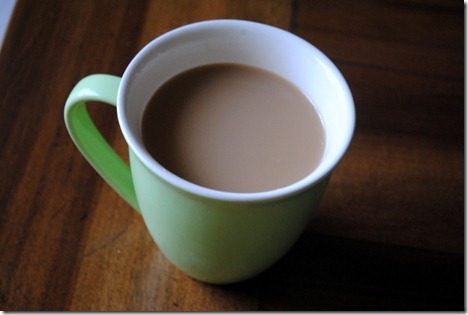 It's a rather dreary morning in Ocala, so a cozy cup of coffee was the perfect way to begin the day. I sipped my coffee as I ate a bowl of scrambled eggs with turkey bacon, broccoli and cauliflower.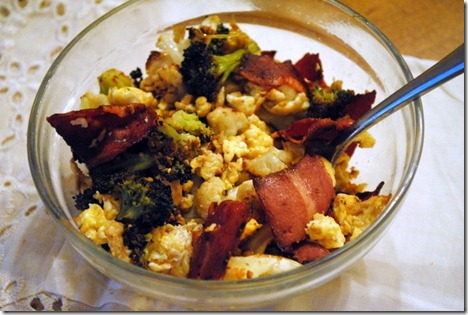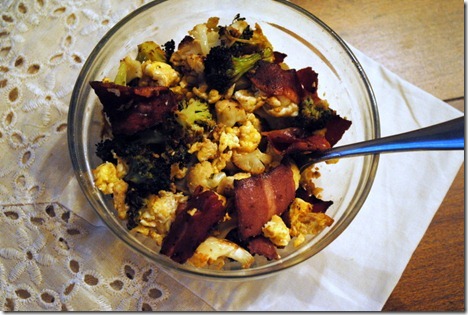 An unpictured piece of cinnamon raisin toast that I ate while I was cooking my eggs also found its way into my breakfast.
My stomach is nice and warm!
Strange Band Names
Ryan and I have been together since the spring semester of my freshman year in college. We're approaching our nine year dating anniversary in February, so I found myself rather surprised when, on our evening walk with Sadie last night, I learned something new and hilarious about his childhood.
I knew Ryan played the drums growing up.
I knew he was in a band.
What I did not know was the name of his band.
They were The Vandals.
When he told me this last night, I could not stop laughing and I told him it was way too adorable, especially since I know from Ryan's stories about his past that he wasn't exactly a rebel without a cause in high school. (Side note: I Googled "The Vandals" and apparently they are a legitimate punk rock band that began playing together in 1980. I guess Ryan and his friends were onto something!)
Ryan then asked me what I would name my band if I were ever in one and I was completely stumped. My musical talent is limited to my ability to play "The First Noel" on the piano, so I never really thought about it before.
I think we can all agree that Peanut Butter Fingers isn't exactly rock band material.
When you think about it, most band names are really, really strange. Smashing Pumpkins. Nine Inch Nails. Hootie and the Blowfish. Florence + the Machine. I wonder what the friends, parents and significant others of the members of these bands thought when they first heard their band names!
Question of the Morning
Have you ever been in a band? What was the name of your band?
If you were to ever be in a band, what would you want your band name to be?