I can remember when Leah first met Ricky more than six years ago. He worked in UCF's student government office and had a mohawk and Leah was smitten from day one. Yesterday they exchanged vows and they are now officially husband and wife!
I spent Leah's wedding day with Leah and a bunch of my girlfriends from college at Hotel Indigo, a boutique hotel located in downtown St. Petersburg. We drank mimosas, did each other's hair and makeup and spent hours talking and getting more and more excited for Leah!
I arrived at the hotel a little before 10 a.m. and the day flew by. Before I knew it, 2:45 p.m. arrived and Leah's wedding photographer arrived to snap photos of Leah's dress before her mom and sister helped her into her beautiful wedding gown. (Her photographer was actually the photographer Ryan and I used for our wedding and it was so great to see Gina again!)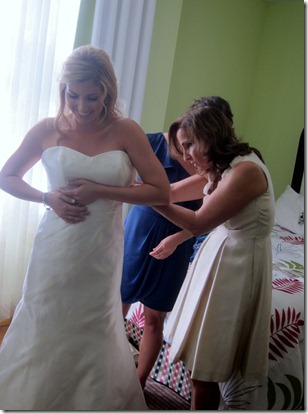 The moment Leah stepped into her gown, everything felt so real. You could see Leah's face light up as her beautiful sash was tied around her waist.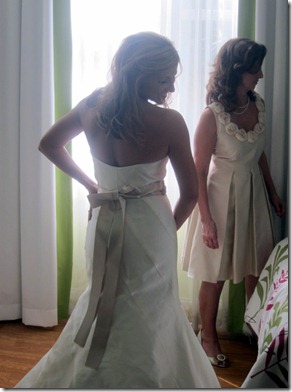 She was an absolutely stunning bride.
The ceremony and reception took place at the Mirror Lake Lyceum and at 5 p.m. on the dot, the groom and groomsman took their place at the front of the room.
Leah's entrance was so dramatic. The doors closed behind the final bridesmaid before the wedding march played and they sprang open again as Leah's father walked her down the aisle. She was beaming!
The ceremony ended with a sweet kiss before guests enjoyed a cocktail hour downstairs.
Our group of friends grabbed some drinks from the bar and had a good time until dinner began.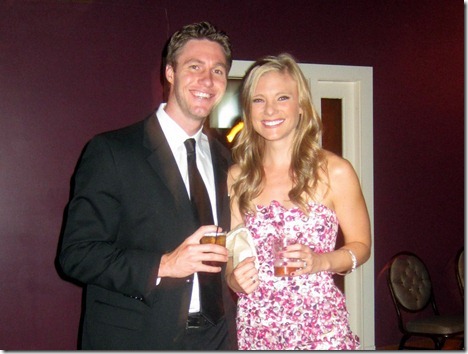 After the cocktail hour, we watched the bride and groom's first dance as husband and wife and listened to the maid of honor and best man's speeches.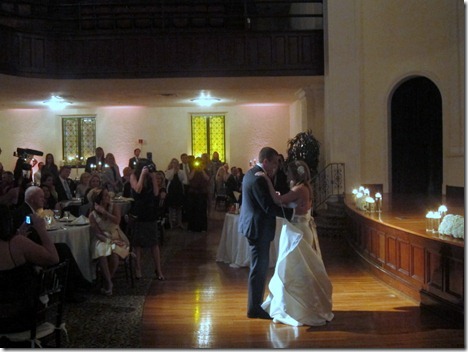 Leah and Ricky's wedding was so much fun.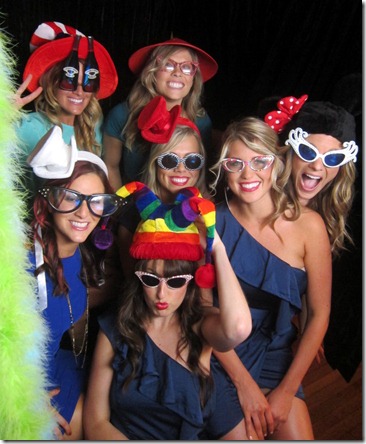 It felt like a mini college reunion with some of my favorite people and we had the best time. It was wonderful to see so many of my sorority sisters who came from all over to celebrate Leah and Ricky's wedding.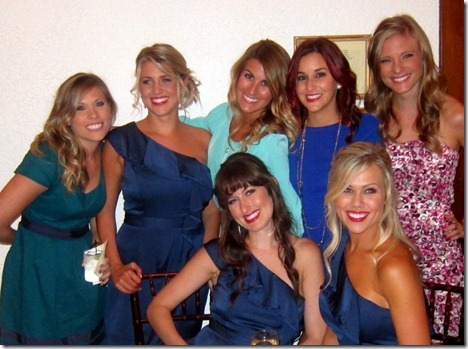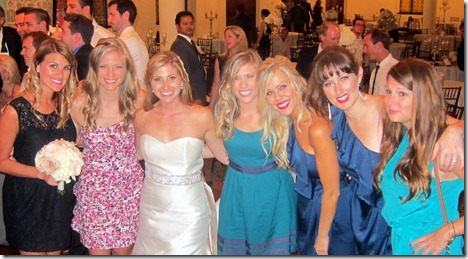 I'm pretty sure we never left the dance floor once the music started playing. Everyone had flip flops courtesy of the bride and groom to wear instead of heels which was fantastic.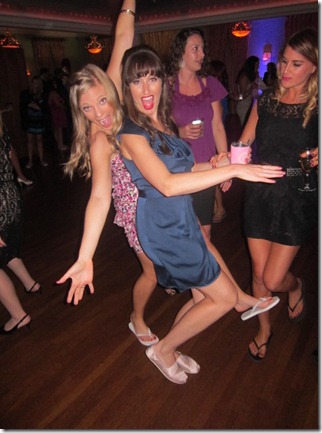 Open bar-induced dancing is the best kind of dancing in my opinion!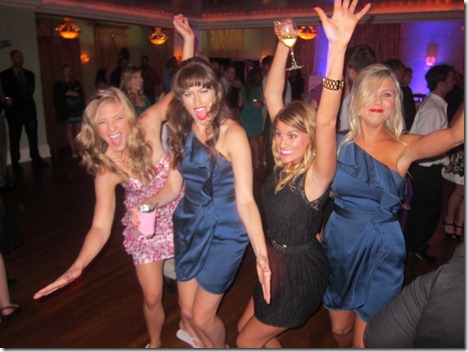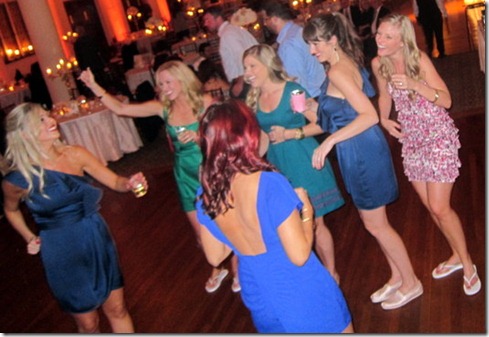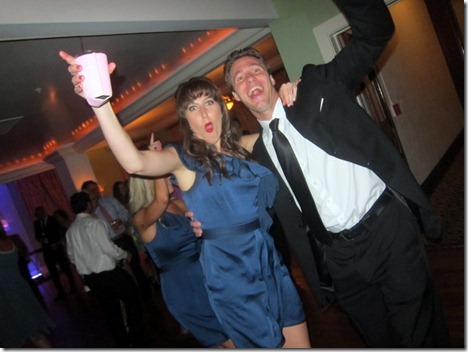 I always have a blast with Ryan at weddings. He is a dancing machine and we practiced all of the awesome moves we learned from watching Step Up 3 on ABC Family last week because we are entirely too cool.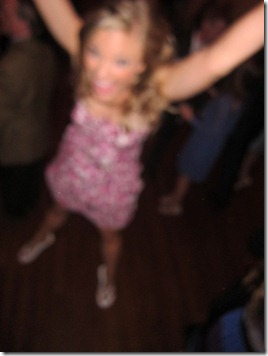 Cameras can't work fast enough to catch our stellar moves without blurring them. (I think this is a very good thing.

)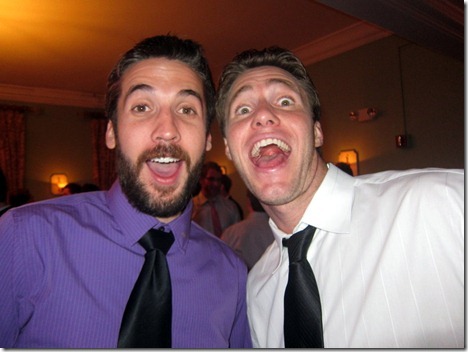 This morning, when I went over to my friends' Merri and Ashley's hotel room to hang out for a bit before taking them to the airport, we all agreed that Leah and Ricky's wedding was perfect. The bride and groom seemed so relaxed and looked like they were having such a wonderful time.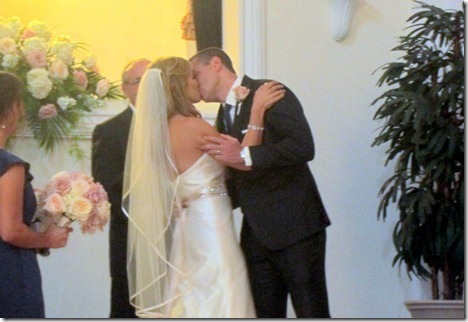 Congratulations to Leah and Ricky!! Have a wonderful time on your honeymoon and thank you for allowing us to celebrate such a special day with you!