These chewy little berries made an appearance in my breakfast again this morning!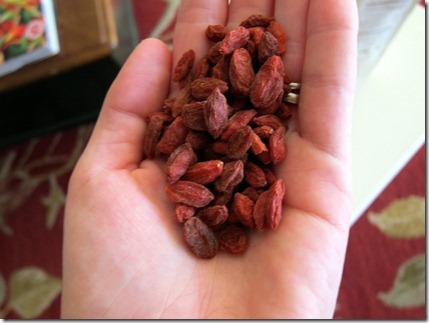 Goji berries!
A few of you asked me about goji berries when they popped up in my yogurt bowl on Monday morning. Here is some more information for you from my package of Sunfood goji berries: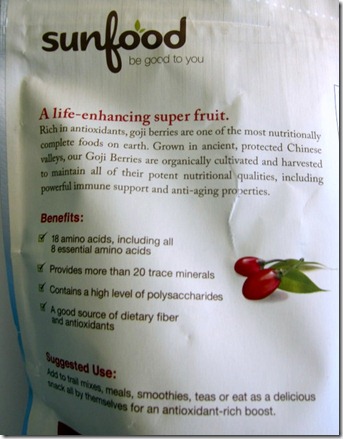 They're a little too chewy for me to snack on by the handful like raisins, but I love tossing them into yogurt bowls or overnight oats which is exactly what I did this morning.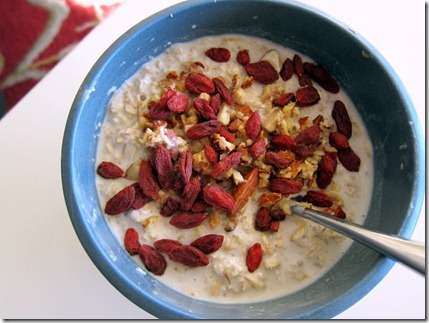 Last night I prepped a bowl of overnight oats using a combination of almond milk and coconut milk and absolutely loved the way the oats soaked up the coconut flavor of the creamy milk. I topped them with chopped roasted almonds and goji berries and loved every last bite!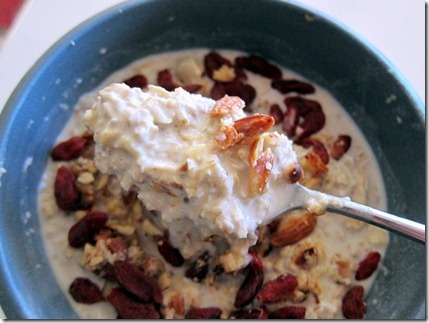 Question of the Morning
What is your favorite yogurt or oatmeal topping or do you prefer to eat your yogurt and oats plain? Or do you simply hate yogurt and oatmeal?
I think candied pecans will always be my favorite topping for yogurt and oatmeal… and ice cream. I love 'em!