Good morning! It's not even 8 a.m. and I've been rushing around like crazy today.
4:45 a.m. – Alarm
5 a.m. – Drive to gym
5:15 a.m. – Spinning
6:15 a.m. – Shower and get ready at the gym
6:45 a.m. – Drive Ryan to work
7:15 a.m. – Breakfast + blog
8 a.m. – Work!
Before I went to bed last night, I knew this morning would be a little hectic. I need to be in Oviedo by 4 p.m. today for Laurel and John's wedding rehearsal and since my work is closer to Ryan's work than our house (we live in the middle of nowhere), we figured it would logistically make sense for me to leave straight from work and pick him up and head out rather than backtrack and meet up at home. Our plan made for a lot of scrambling around this morning, but hopefully it will make us punctual this afternoon!
Workout + Breakfast
As you can see above, my workout today included a spinning class at the gym. The instructor incorporated a lot of sprints which I loved and hated at the same time. They're tough and I was nice and sweaty by the time the class ended. "Sweet Nothing" is a great spinning song!
After I dropped Ryan off at work, I drove back to the gym and set up my computer in the break room so I could blog and eat breakfast at the same time. Since I feel a little goofy snapping food pics in the break room (I'm sure I'll feel more comfortable in time), today's breakfast picture is actually one I snapped of a late afternoon snack  earlier this week. Since I'm eating the same thing for breakfast today, I figured it works!
Peanut butter + Honey + Toasted whole wheat English muffin
Bridesmaid Hair
Though I opted out of having my makeup done for Laurel's wedding tomorrow (after the makeup drama that occurred on my wedding day, I am still apprehensive to let anyone do my makeup), I will be getting my hair done with the other bridesmaids and am currently torn between a few different 'dos.
Option One: This one looks like "undone elegance" to me!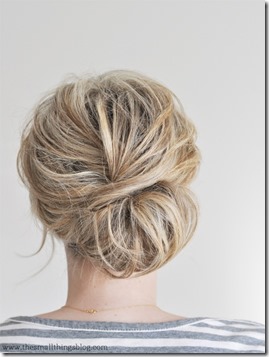 (Source)
 Option Two: If I choose this one, I would ask for half of it pinned back away from my face. I'm also 99 percent sure I don't have enough hair to make this work.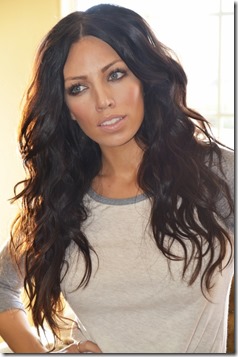 (Source)
Option Three: My current front-runner!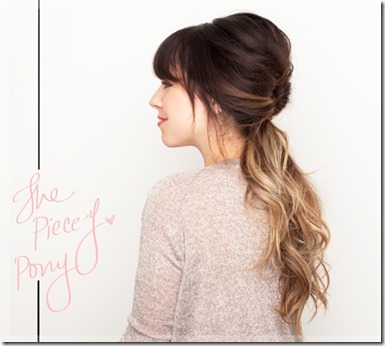 (Source)
Option Four: I think this one might be hard to recreate in my hair without it looking too sloppy for a wedding.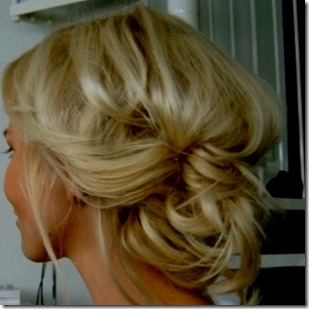 (Source)
Option Five: I'm also considering having my hair done in the same way I had it done for my friend Leah's wedding a while ago.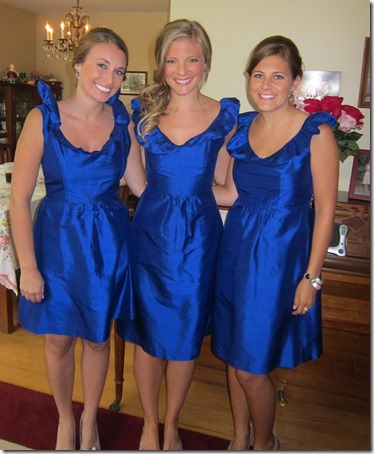 I think it may be a game time decision!
Question of the Morning
Which hairstyle do you like the best?