Hi there!
I'm home from work and so psyched that tomorrow is Friday.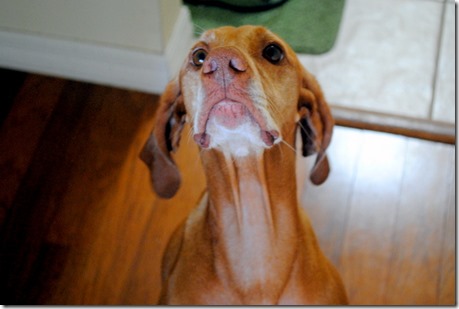 Sadie is, too!
Work + Lunch
Today was a typical work day: Personal training + Teaching group exercise
Oh and look who officially made the personal training and group exercise wall at the gym!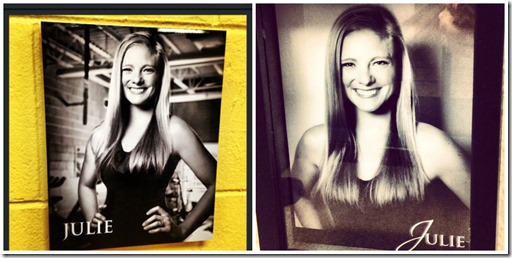 It only took four months. And yes, I think the pictures look like slightly-fuzzy Glamour Shots. I should've crimped my hair, let my hands linger on my collarbone and slapped on some blue eye shadow. Next time!
In between training a client and teaching water fitness, I ate a quick lunch that I brought to the gym with me this morning.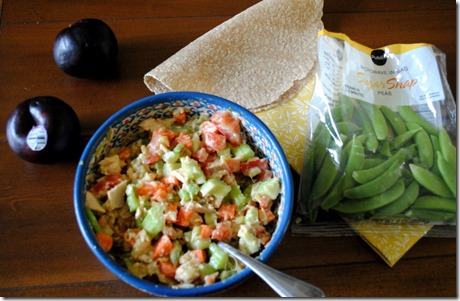 I wrapped tuna salad in a whole wheat tortilla and ate it with a side of two plums and sugar snap peas.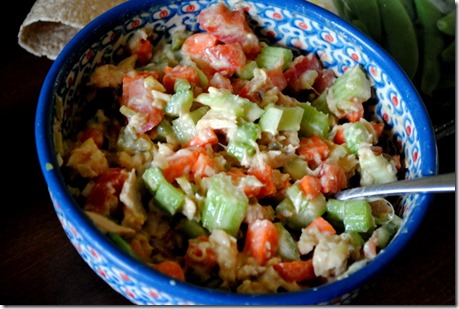 I added carrots, celery and tomato to the tuna salad to amp up the flavor and add a little texture. Delicious! 
Time to start brainstorming dinner ideas! I'm not in the mood to cook at all, so I'm thinking sandwiches for dinner may be on the menu this evening.
Question of the Afternoon
What is your favorite fall back "I'm too lazy to cook" dinner?
My favorites: Microwavable quesadilla (cheese + spinach + black beans), a simple sandwich or breakfast for dinner!