Good afternoon from the Baltimore airport!
I am currently awaiting my flight back to Florida and want to hug the folks who made the decision to offer free wifi to everyone at the Baltimore airport. Thank you! Now I can chat with you guys while I wait!
Our final day in Gettysburg began with a 9 a.m. Jazzercise class followed by a trip to the Ragged Edge Coffee House again.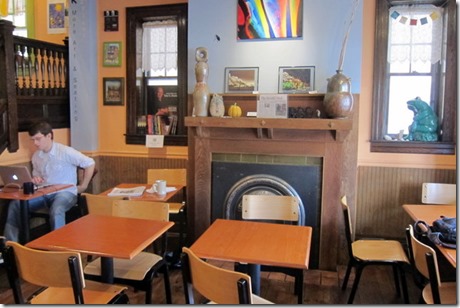 Since we loved our drinks from the local coffee shop so much when we first visited on Saturday, we made sure to stop in again this morning for salted caramel lattes.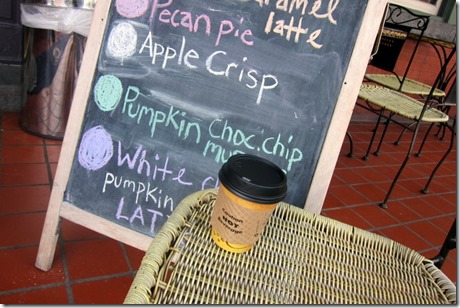 Yum!
Once we made it back to my grandma's house, I grabbed a quick shower before breakfast and spent the morning packing and enjoying some last minute conversation at the kitchen table with my grandma before it was time to go. It was sad to say goodbye and I really, really hope I'll see Mimi again soon!
Before it was time to head to the airport, my family and I made one last stop by my grandma Nana's place to say goodbye to her as well. We went on a walk outside because the sun was finally out and the changing leaves looked absolutely gorgeous. It felt good to feel the sun on my face again as I breathed in the crisp, fall air.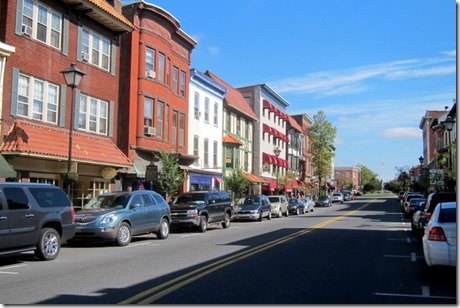 Soon it was time for us to hug Nana goodbye and make the drive to the Baltimore airport. On our way to the airport, we made a quick pit stop at Ernie's Texas Lunch for hotdogs.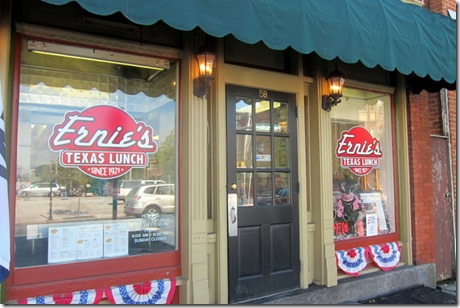 We ordered the hotdogs to go and they were just as delicious as I remembered. I typically save hotdog eatin' for tailgates or barbeques, but Ernie's hot dogs with chili and onions cannot be missed.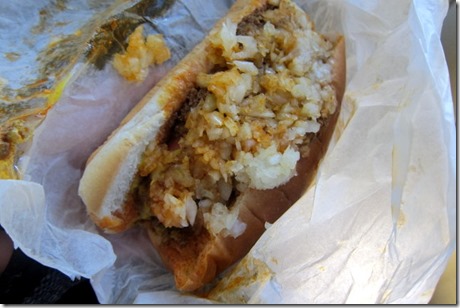 They are delicious and remind me of trips to Gettysburg with my family when I was a little girl. All you have to say when you pop into Ernie's is "I want one with" and they know what you mean. The restaurant has been owned by the original owner's family since 1921 and it is a family favorite for the Bream family, too! (I actually blogged about a trip to Ernie's back in 2009!)
We ate our hotdogs in the car and made great time on our way to the airport. We arrived with about an hour and a half to kill before our flight is scheduled to take off. My dad and I decided to share a large cup of salted caramel and mango frozen yogurt with fresh fruit to make the wait a little sweeter.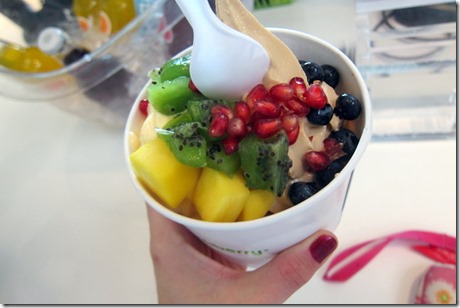 It's almost time to board, so I'm off to pack up my bag and head back home to Florida. Enjoy the rest of your Monday, my friends!