The weekend is almost over and I hope you're enjoying every minute of it!
Our weekend has been full of holiday fun!
Friday 
On Friday night, Ryan and I decided to stay in, decorate for Christmas and enjoy a homemade dessert. I loosely followed The Pioneer Woman's recipe for pear crisp and we both had no trouble polishing off every last bite in our bowls.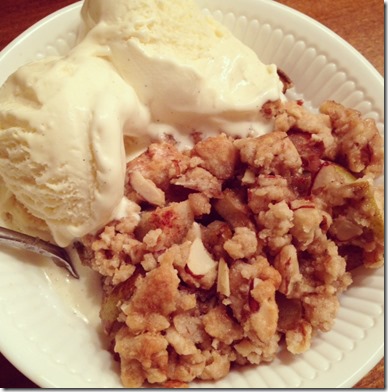 Our house is now almost fully Christmasified, but we still need to decorate our tree!
Saturday
Saturday began with a trip to one of our favorite local coffee shops, Cup O' the Irish, for coffee and peanut butter smoothies.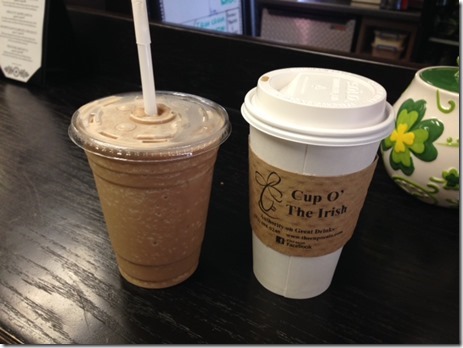 Once we made it back home, Sadie made it quite apparent that she needed some serious attention.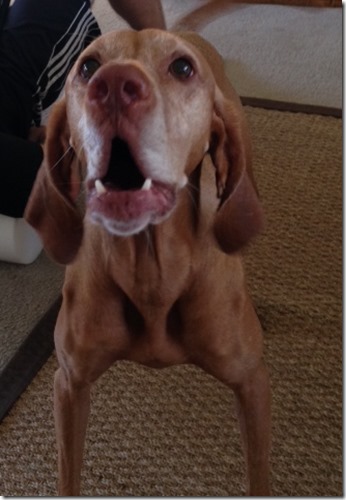 We wanted to take advantage of the sunny weather, so we took her out to some local trails for a 90-minute hike.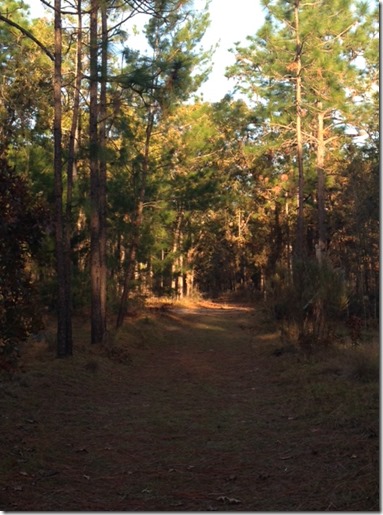 Temperatures reached 85 degrees on Saturday which is great and all, but since I'm originally from Illinois, I cannot help but think, "This isn't how the holiday season is supposed to feel!" (I know many of you are bundled up right now hating me for saying this, but I really do miss the seasons! I may need to unfollow all of you posting gorgeous snowy pictures on Instagram.)
Sadie, on the other hand, was loving the warm weather and had a blast on our hike.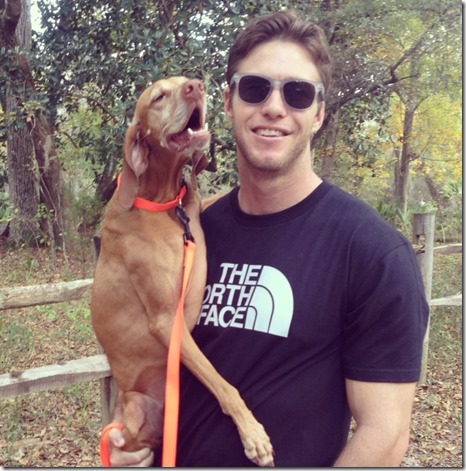 (Her face kills me.)
After our hike, we drove home and made lunch before it was time for me to head into work for a few hours. Once I arrived back home, it was a little after 7 p.m. and I was more than ready for dinner. Ryan suggested Pronto's Pizza and I was all for it!
As I looked over the menu, this sign caught my eye and made me feel 5,000 years old.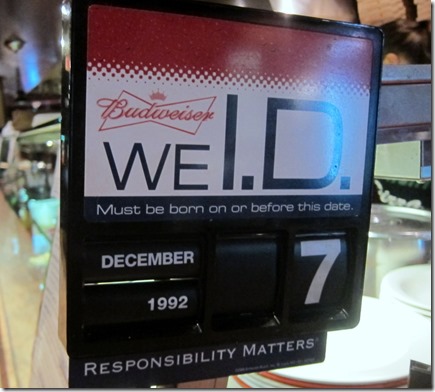 Yes, those born in 1992 can legally drink.
We each ordered a salad with garlic knots and decided to share one of their ridiculously cheesy calzones.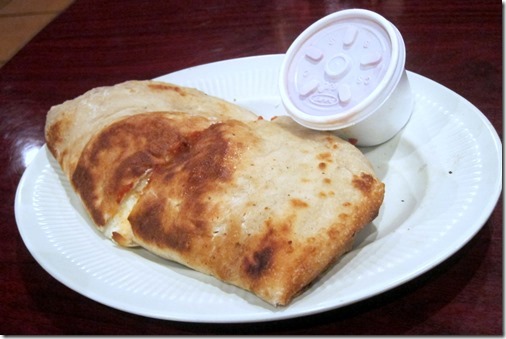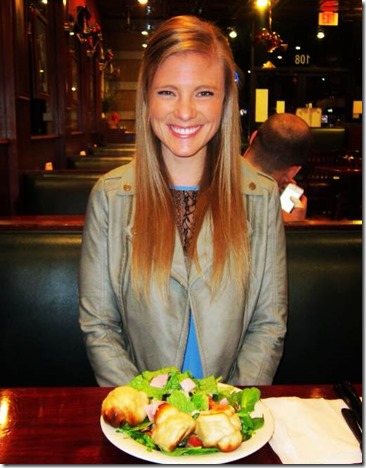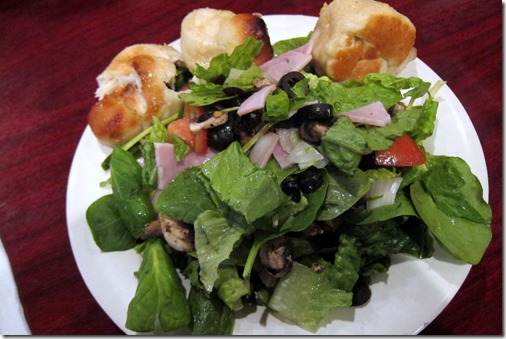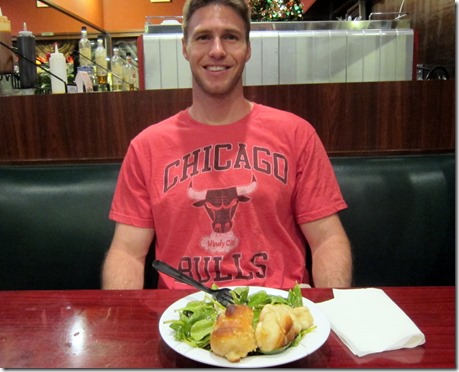 Once we arrived home, we did some research on a Christmas idea we have for my family and called it an early night. It was so nice to have a weekend in Ocala filled with quality time with Ryan!
On the agenda for tonight: Decorate the tree!