I'm not sure what it is about Hobby Lobby, but I could browse around that store for hours and hours. I always find the most random things in Hobby Lobby that inspire me to attempt a variety of craft projects!
Ryan, on the other hand, can't stand Hobby Lobby and I always say that Hobby Lobby to him is like Home Depot to me. I don't know what it is about Home Depot, but just the thought of going in that store makes my brain shut down because I know intense boredom is about to ensue. Perhaps once we own an a house and I feel invested in decorating or updating our home things will change, but for now, that store is misery for me.
Since I knew Ryan wouldn't want to pop into Hobby Lobby this weekend during our usual Sunday errands, I headed into the craft store after work yesterday to pick up a few things for my sister's bridal shower next weekend.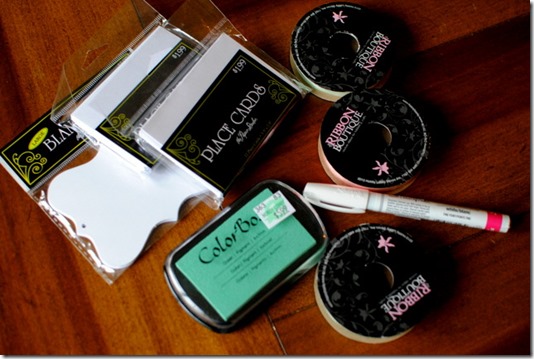 My mom and I are in planning mode right now and I left feeling excited to get to work on a few projects.
Dinner
Once I arrived home, it was time for dinner!
Another Blue Apron meal was on the menu for last night and Ryan and I really enjoyed the sweet and sour stuffed cabbage.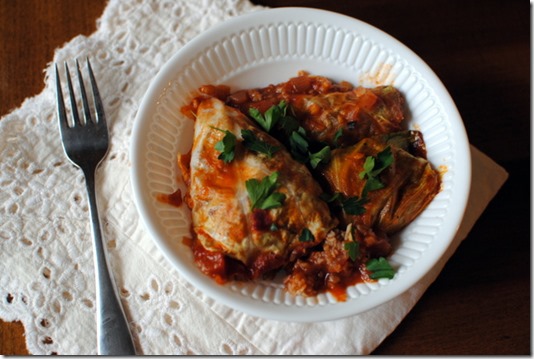 The cabbage was stuffed with a mixture of bulgur and walnuts and we ate every last bite!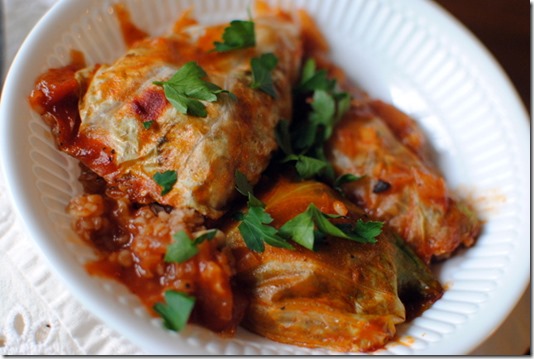 I'm not sure if I've ever had bulgur before (I feel like I have, but I really don't remember!) but I really enjoyed the chewy texture of the grain. It reminded me a lot of chopped-up wheat berries if that makes any sense!
Time to head into work to teach! I am also hoping to take a Zumba class today at some point. One of the instructors at our gym used to teach Jazzercise and her Zumba classes remind me a lot of Jazzercise which makes me happy!
Question of the Morning
Is there a store out there that you absolutely despise going in to shop?
Does your boyfriend/husband/partner despise shopping with you in a certain store?