Thank you for visiting Peanut Butter Fingers!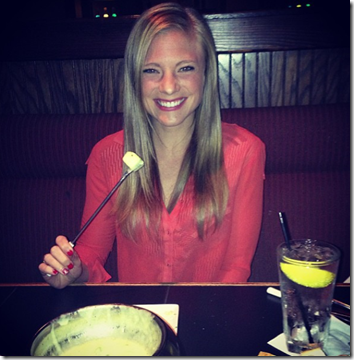 About the Blog
Peanut Butter Fingers began in September 2009 as a way to share recipes, exercise tips and random musings with my friends and family and has since grown into a blog that I update daily to document my life, fueled by (mostly) healthy food and fitness.
I love creating healthy meals and experimenting with new foods and flavors. I try to live a healthy, balanced life but also enjoy my favorite indulgences (like a peanut butter finger or two… or five 😉 ). This blog is constantly updated with my "healthified" versions of indulgent meals, sweaty workouts and quick and simple recipes.
Along with a focus on living an active and healthy life, my blog follows my daily adventures with my husband Ryan and our insane dog, Sadie.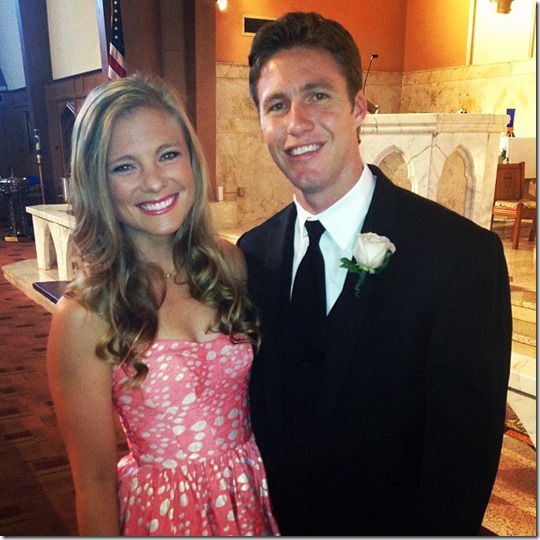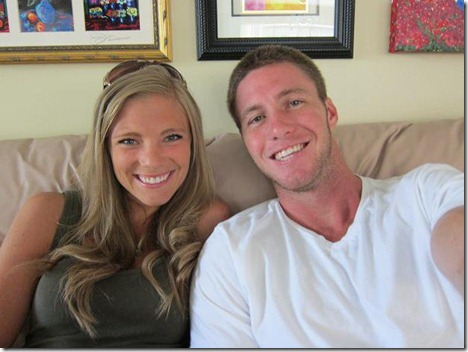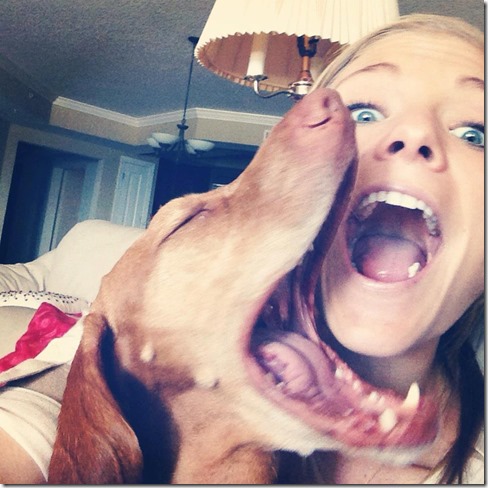 Contact: You may also find me on Facebook, Twitter and Instagram and I may be reached by email at pbfingers@gmail.com.
For a list of my press and media coverage, please visit my Press page.
About the Blogger
My name is Julie Fagan and I am a 29-year-old blogger, personal trainer, group exercise instructor and freelance writer living in Charlotte, North Carolina. I grew up in Palatine, Illinois before moving to Orlando for college, where I lived for eight years. My husband and I moved to Ocala, Florida  in July 2011 and recently moved to Charlotte in June 2014.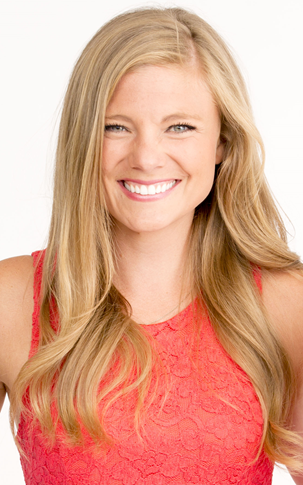 Upon graduation, I entered the "real world," working in jobs in the public relations and marketing industry before realizing my affinity for writing and accepting a job as a content team manager for a large website. After working as a writer, editor and manager for two-and-a-half years, I eventually left my job to pursue a career in freelance writing and full-time blogging. Writing blog posts for Peanut Butter Fingers every day unearthed a passion in me. What was once simply a hobby grew into a love affair with blogging and eventually a career.
Fitness
My current fitness regimen typically includes five or six days of workouts a week, alternating cardio with strength training, as well as one rest day.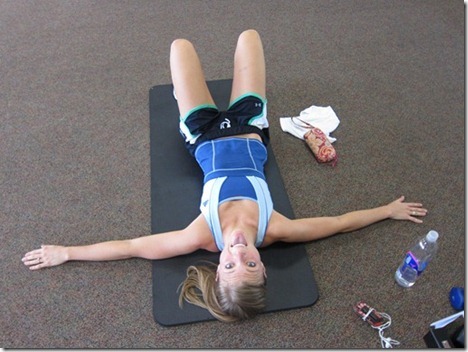 I am a huge advocate of strength training and love treadmill workouts that incorporate incline walking and sprints and circuit workouts. Sweaty!
I have also completed four half marathons, after thinking I couldn't run for more than 20 minutes straight. I never used to be able to run long distances until I graduated from college and decided to train for a half marathon. With no activities or clubs demanding my time anymore, I felt like I needed a new goal in my life. I followed Hal Higdon's training plan and completed my first half marathon in December 2007. I completed my second half marathon in Chicago on August 1, 2010 at the tail end of my bachelorette party. In November 2011, I completed the Savannah Rock 'n' Roll Half Marathon and the Women's Half Marathon in St. Petersburg, Florida and in January 2013, I achieved my personal best at the ZOOMA Half Marathon!
I am convinced that most people's phobia with running is purely mental. There are so many training programs out there for novice runners and they can transform even the most hard-core "non-runner" into a marathoner.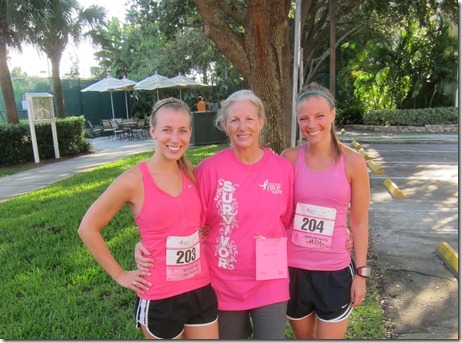 Food
My best friends in high school dubbed me "the bottomless pit" for my ability to eat copious amounts of food all the time. I love food and I love preparing a good meal or baking a fresh batch of cookies.
While I do love blogging about food, I definitely DO NOT post everything that I eat on this blog.
I consider myself more of an "experimenter" in the kitchen rather than a real cook or baker and enjoy playing with new foods and flavors. After graduating college, I became much more interested in cooking food for myself in an effort to break away from a diet dominated by oatmeal, Lean Cuisines and peanut butter and jelly sandwiches for dinner night after night.
The more I played around in the kitchen, the more comfortable I became with experimenting and making delicious and healthy meals. With my new love for cooking came a new love for fresh vegetables. As a "bottomless pit" I realized I could eat a ton of vegetables and finally feel satisfied with a good full feeling rather than the icky, overly stuffed and lethargic feeling that comes along with many traditional family meals (think Thanksgiving-type full, although I embrace that feeling on that particular holiday).
Today I try to eat healthy most of the time, but I keep a balanced approach to my diet and eat the sweets or baked goodies I crave when I want them. The all-or-nothing approach to healthy eating simply doesn't work for someone who adores ice cream, sugary cereal, Cheez-Its and, of course, massive amounts of peanut butter. Balance is the key for me!
What in the World are Peanut Butter Fingers?
Quite possibly my favorite snack ever! Take your finger, dip it in the peanut butter jar and voila! Peanut butter fingers. So simple, yet so, so delicious. You may read about the history of the name behind my blog here.