This recipe for banana bread protein pancakes is one of the most popular recipes I've ever shared on this blog! Made with banana, oats, cottage cheese, egg and cinnamon, it's an easy, kid-friendly recipe that's absolutely packed with protein and doesn't require protein powder. These tasty pancakes will keep you full all morning long!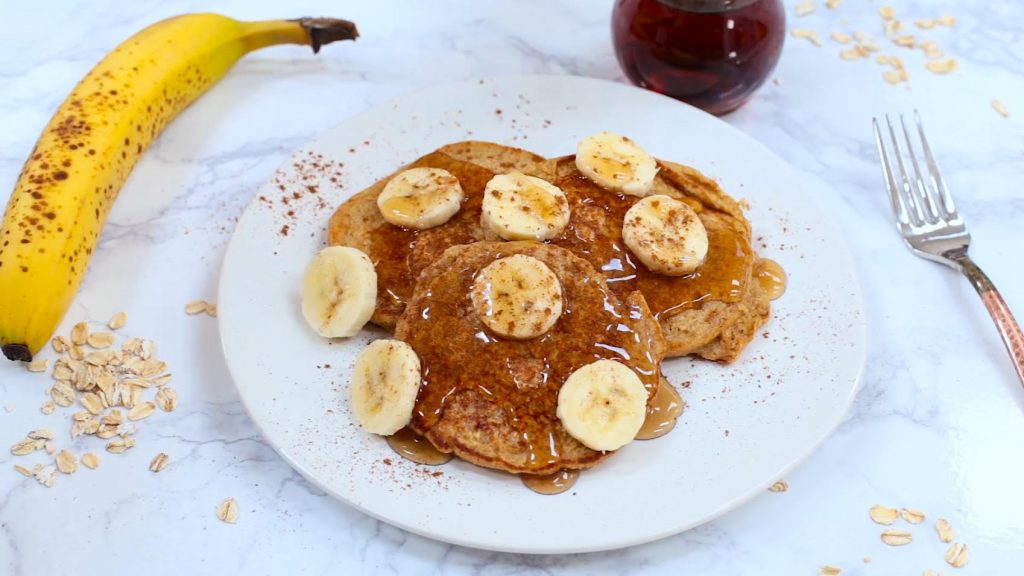 Boy oh boy do I have a tasty recipe to share with you guys today!
Breakfast this morning was one of the best meals I've had in a while. And it was healthy to boot.
I present to you, banana bread protein pancakes!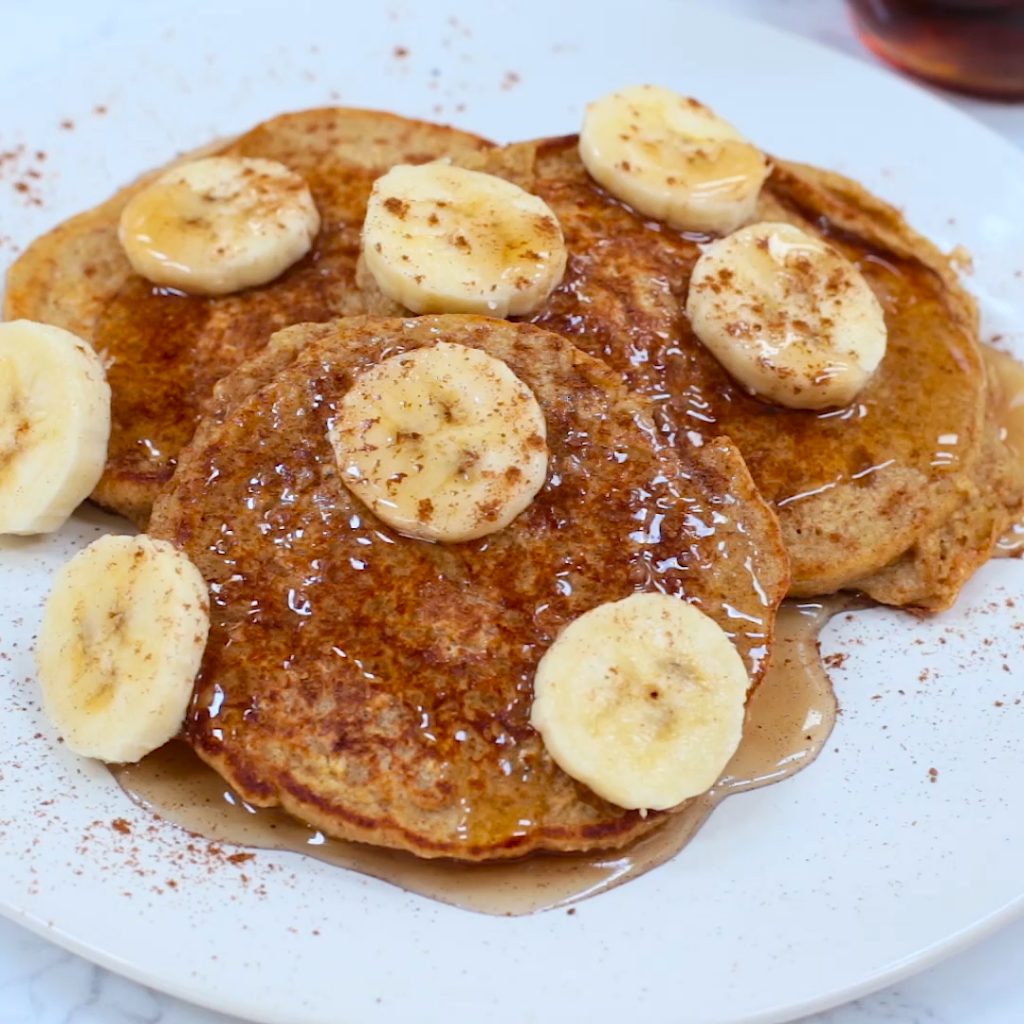 Oh baby.
The recipe is very similar to the pumpkin protein pancakes I made earlier this week, but I was actually even more enamored with this creation. The pancakes honestly tasted like banana bread.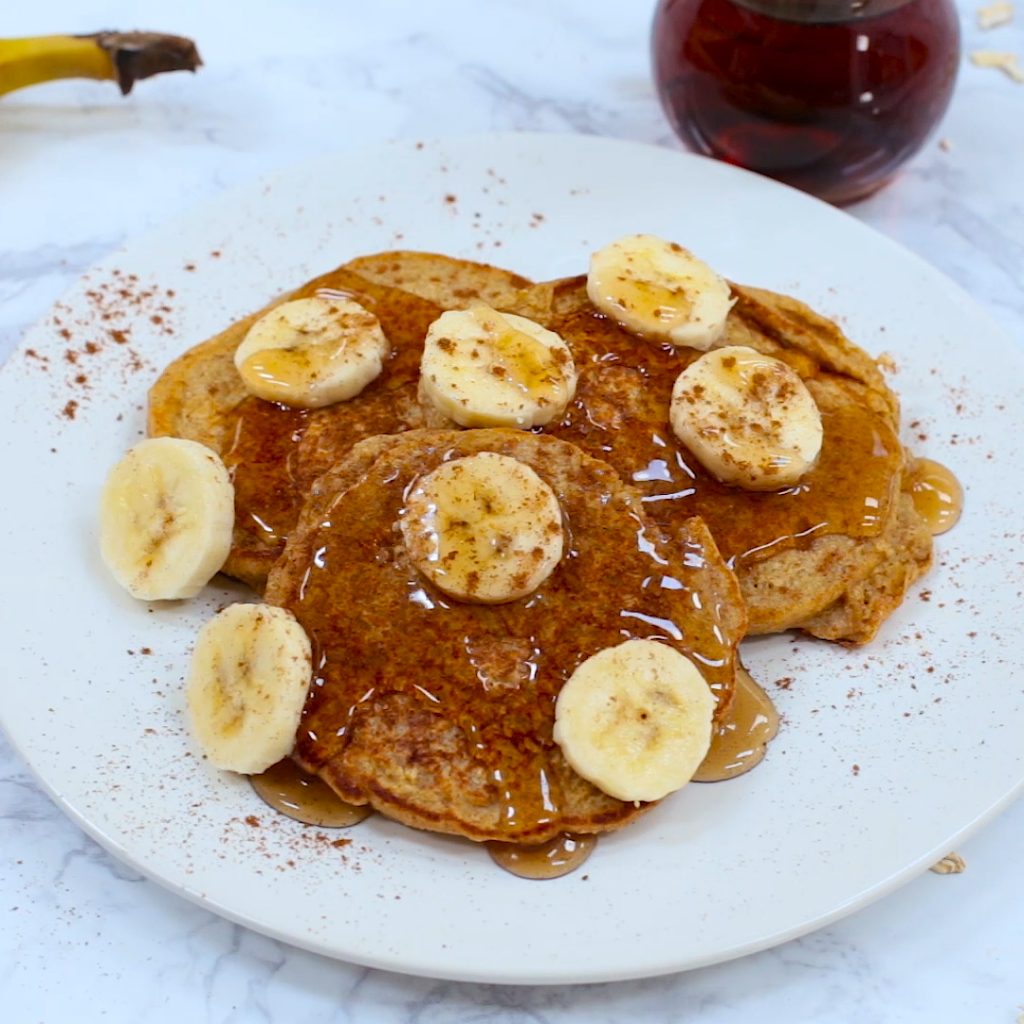 Banana Bread Protein Pancakes
Serves one
Prep Time: 5 minutes
Cook Time: 5 minutes
Ingredients:
1/2 cup old fashioned oats
1/2 banana, mashed
1/4 cup cottage cheese
1 egg
1/2 teaspoon cinnamon
Directions:
Spray pan with cooking spray and heat to a medium heat
Combine all ingredients in a small bowl and blend with an immersion blender until batter is relatively smooth and all ingredients are fully mixed
Pour batter onto the warm pan to form four medium-sized pancakes
Allow to cook until edges start to harden, about three minutes
Flip pancakes and allow to cook until batter is no longer runny, about two more minutes
Top with syrup, pumpkin pie spice and banana slices and enjoy

For those of you who are terrified of cottage cheese, rest assured you cannot taste it in these pancakes one tiny bit and all the lumps are annihilated from the immersion blender. And yes, I just used the word "annihilated" when referring to making pancakes. What is this? Some kind of a video game?
I hope you guys enjoy this recipe as much as I did!