At around 11 a.m., I needed a break from the computer and took a couple of minutes to jot down a new
circuit workout
that I could do with a few free weights in my living room.
As I set up my weights, Sadie became awfully suspicious and tried to coerce me into puppy playtime instead of a workout by placing three toys from her toy bin right next to my weights.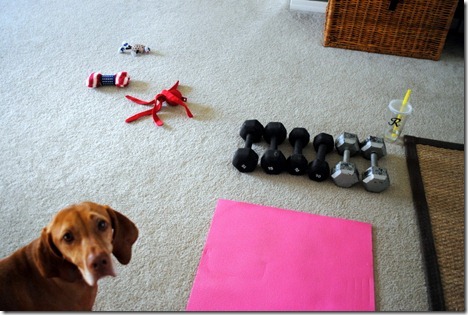 She takes needy to a whole new level.
I started my workout and she ran circles around me, body slammed into me and barked a few times before trying a new tactic.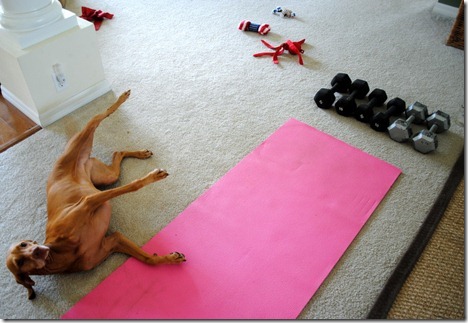 Apparently she thinks I find rubbing her belly irresistible. And you know what? She's right.
When she rolls over like that she looks so pathetic and gives me her feeble "you should probably pet me right now" eyes and I fall for it every time. I'm such a sucker.
As you can probably tell, today's workout wasn't exactly killer since it was peppered with plenty of Sadie breaks, but I still managed to work up a sweat.
Lunch
Lunch today was reheated simple summer chili leftover from last night's dinner.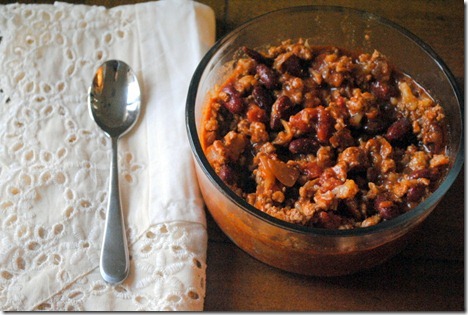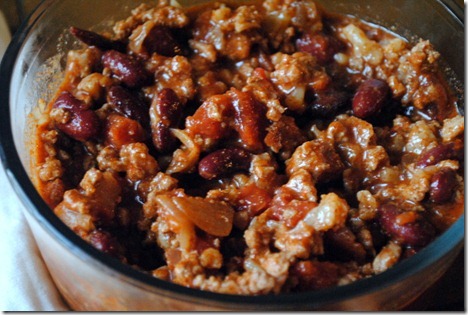 Plus the last three Wilbur Buds I brought back to Ocala with me from Gettysburg.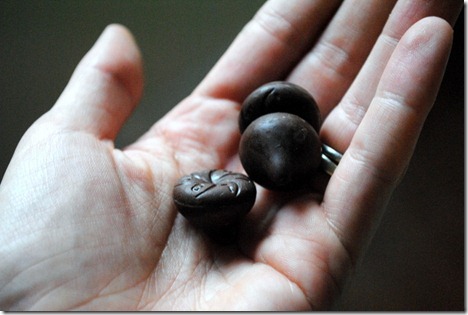 Easy and satisfying!
Question of the Afternoon
Do you ever workout at home?
Do any obstacles get in your way?
I head to the gym for most of my workouts because I get distracted at home by Sadie or my to do list! I'm much more likely to get a better workout if I leave the house and admire people who can motivate themselves to regularly workout at home… especially those with children! You guys deserve a gold star.