Well, I now know why she calls it "Mmmm Sauce."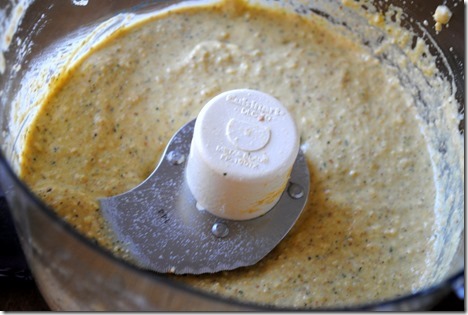 After reading rave reviews about Mama Pea's Mmmm Sauce for more than a year now, I finally gave it a go this afternoon.
It was freakin' awesome. Really, really awesome. (I actually forgot to add the lemon juice and still thought it was great!)
The base of the sauce is raw almonds, chickpeas and oil, but the nutritional yeast and spices (hooray for curry!) really take it to the next level. If you love curry and are in the market for a creamy sauce to put on basically anything savory, you must give it a whirl! (<—Pun intended since you make it in the food processor. Yes, I do reach really far for a punny joke!)
The sauce only calls for 1/4 cup of chickpeas, so after I opened a can and used what I needed for the sauce, I poured the remaining chickpeas into a bowl and topped them with a boatload of mmmm sauce for lunch.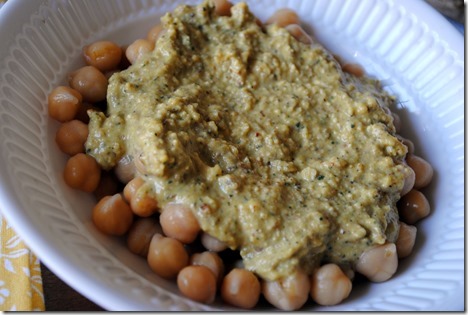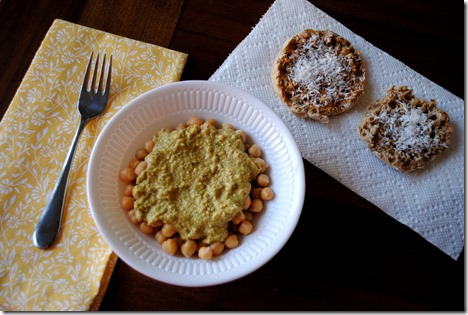 I also had an English muffin on the side and topped one half with peanut butter and unsweetened shredded coconut and the other half with honey and coconut.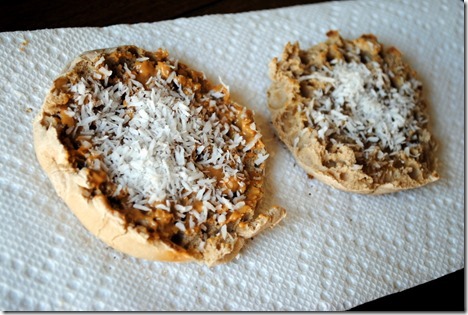 And now I'm getting ready to finish up for the day and head out to happy hour with some friends tonight!
Do the Friday dance!
P.S. I'm in the market for a quality, cute windbreaker for an upcoming trip but, as Michelle says, a cute windbreaker is a bit of an oxymoron. If you have any recommendations, please let me know! I'm on the lookout!