This recipe for peanut butter cookie dough overnight oats is packed with peanut butter flavor and tastes fantastic when topped with a scoop of peanut butter, a handful of fresh berries or a sprinkle of your favorite nuts! Prep the oats the night before you're ready do dive into a delicious and filling peanut buttery breakfast treat! Find the recipe at the bottom of this post!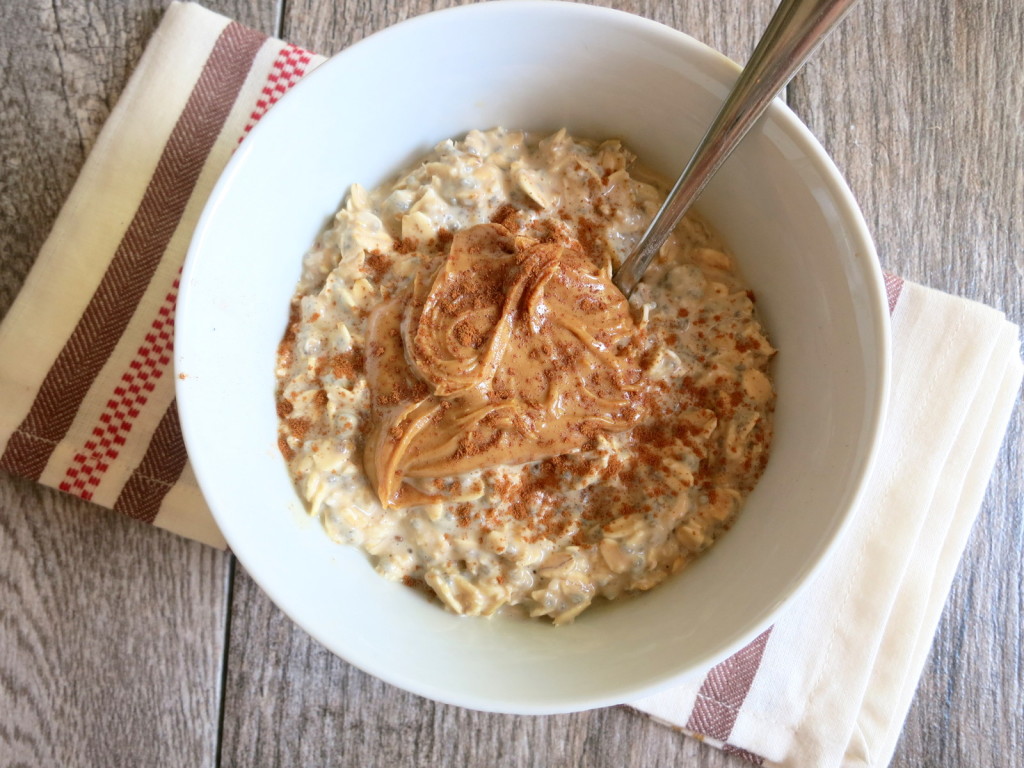 ***
I am on a serious coconut milk kick. I love the stuff and our dinners have centered around the creamy milk quite often throughout the past month or two.
Last night was no different. I started by sautéing garlic and a chopped onion in a bit of olive oil before pouring coconut milk over everything and adding ginger, garlic salt and broccoli. I let the broccoli simmer for a while as I cooked up a few pork chops that I then placed on top of the coconut milk-saturated veggies.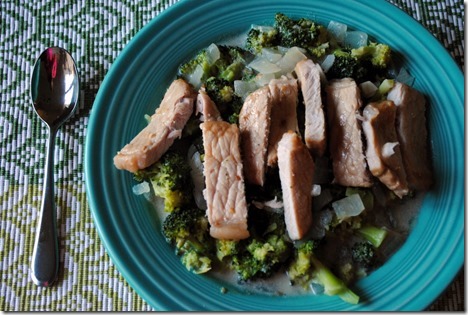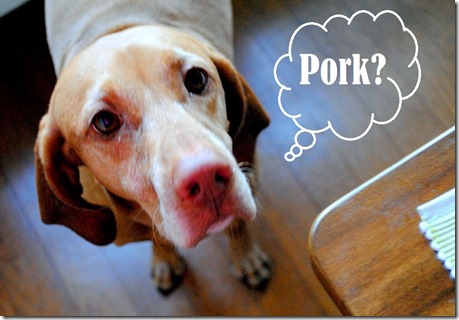 It was a delicious dinner!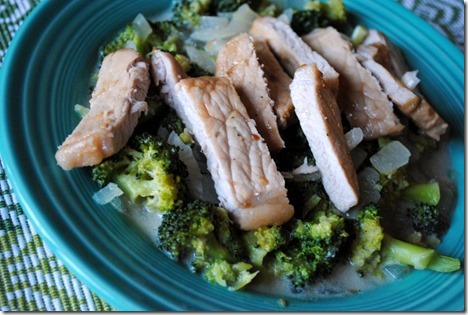 Dinner was immediately followed by an evening walk with Sadie.
As always, her enthusiasm got the best of her and she got tangled up in her leash no less than five times.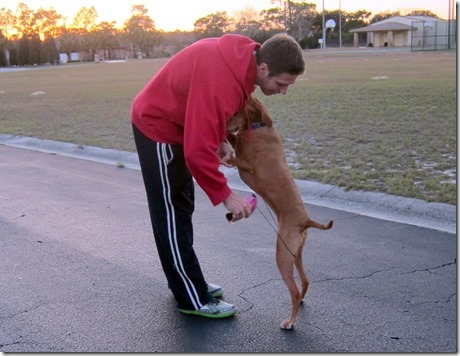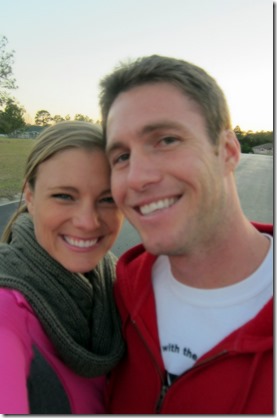 Sadie wasn't the only one with issues on our evening walk. It was rather chilly last night, so Ryan and I power walked… that is until I started cramping up.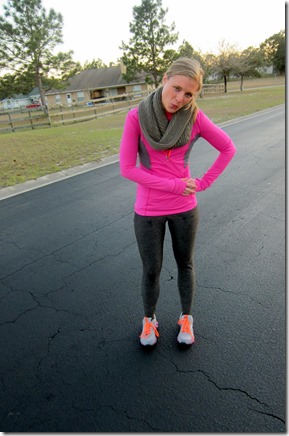 Man down!
Apparently I do not have the ability to power walk so soon after dinner. Ryan got a kick out of my pitiful state. I clearly can't hang.
Workout
Fortunately my morning workout went a lot better than last night's walk. I began with 20 minutes on the elliptical before hopping off to complete my upper body superset workout. Not too shabby!
Breakfast
Breakfast this morning was rather peanut buttery!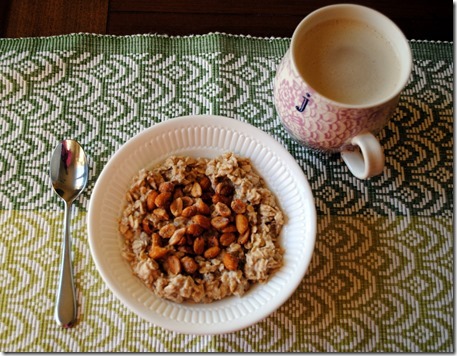 Peanut butter oatmeal cookie dough overnight oats + Peanut butter cup coffee
I bought the peanut butter cup coffee from The Fresh Market in St. Pete months ago and totally forgot about it. When I saw it chillin' in the back of the pantry yesterday, I knew it needed to come out of hibernation this morning.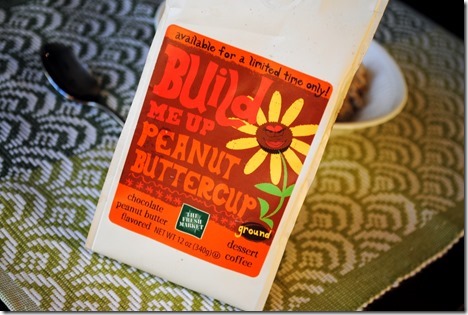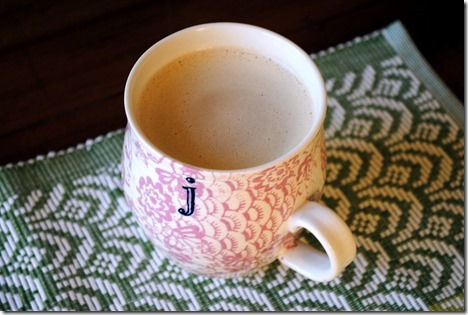 And now for the peanut butter oatmeal cookie dough overnight oats recipe I promised you guys earlier this week!
Peanut Butter

Cookie Dough Overnight Oats
Ingredients
3/4 cup old fashioned oats
1/2 cup unsweetened vanilla almond milk + another splash in the morning
1 1/2 tablespoons peanut butter
2 teaspoons honey
1 teaspoon chia seeds (Do not omit or the oats will not thicken)
Optional toppings: Honey roasted peanuts, fresh berries, shredded coconut, chocolate chips, etc.
Directions
Stir all ingredients together in a bowl
Allow the bowl to sit overnight in the refrigerator
In the morning, add a splash of milk and stir everything together again
Top with honey roasted peanuts, additional peanut butter, fresh berries, etc.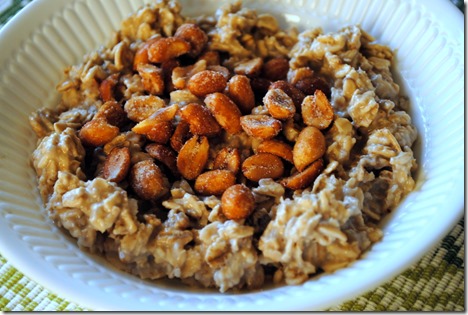 The great thing about this recipe is that it's so easy to customize and make your own. If you love the taste of natural peanut butter and don't feel like you need any sweetener, you can easily omit the honey.
I loved this dish and it truly reminded me of peanut butter oatmeal cookie dough. I hope you love it as much as I did!