These pumpkin spice cake mix cupcakes are made with only two ingredients and come together in no time at all. Top them with sweet cinnamon buttercream icing for the perfect autumn treat!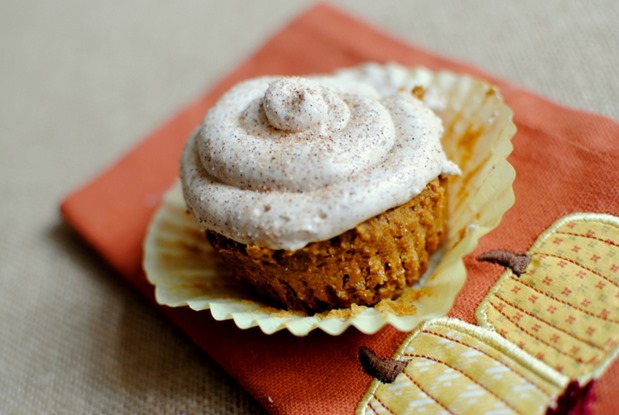 Let's take a little trip down memory lane, shall we? Back in the early days of the blog, I blogged about pumpkin spice cookies a lot. I shared a popular internet recipe for pumpkin spice cookies (does anyone know where it actually originated?) when I was about one month into blogging and have made countless batches of the cookies since. They are Ryan's all-time favorite cookie (he's clearly easy to please), so when fall rolls around, we make them nearly every single weekend. I wish I was lying.
About two weeks ago, Ryan attended a teambuilding cookout with several of his coworkers on a Friday afternoon. He arrived home and immediately told me that someone at the cookout made his favorite pumpkin spice cookies into cupcakes. I was surprised, but more surprised that we'd never thought to make the cookies into cupcakes in the 6+ years we've been making them! Ryan swore the density and taste was exactly the same, so I figured why not take the exact cookie recipe and put the dough into cupcake liners and give it ago?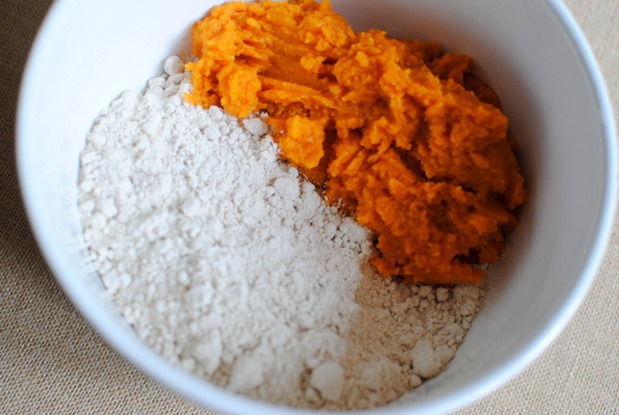 As it turns out the two-ingredient pumpkin spice cookie recipe also works well as muffins (just leave off the icing in the recipe below) and cupcakes! And I'd venture to guess you could make a pumpkin spice loaf out of the recipe as well if you cook everything a bit longer. So versatile and so darn easy!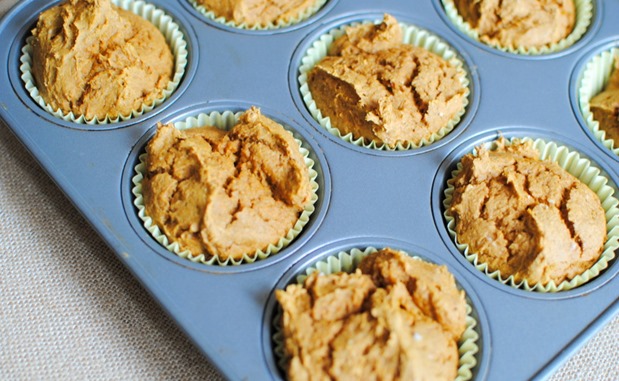 I topped our cupcakes with a simple homemade sweet cinnamon buttercream icing because everything is better with buttercream.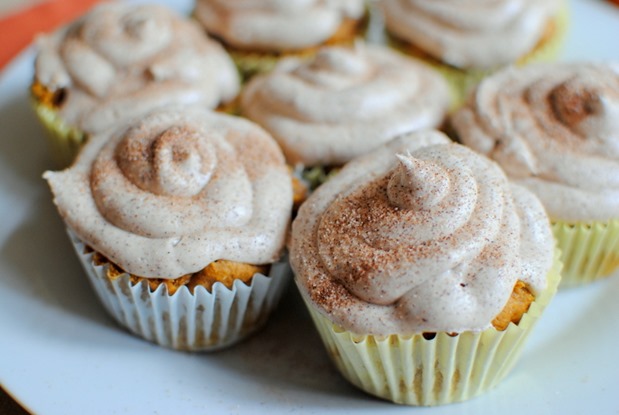 Please don't skip this step because the cinnamon buttercream icing totally took the cupcakes up a notch. Ryan may or may not have caught me squeezing icing out of the decorating bag right into my mouth. I am not even kind of ashamed because I swear you'll do the same thing, too, if you whip up a batch in your kitchen. (And please don't laugh too hard at my sorry attempt at decorating these cupcakes with "pretty" icing. Pinterest, please teach me your ways.)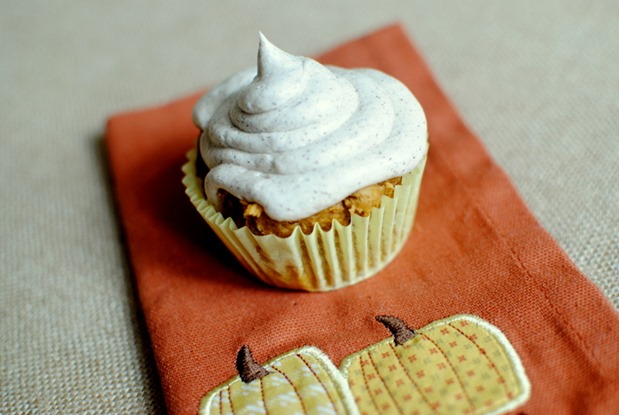 Pumpkin Spice Cupcakes
Makes 12 cupcakes
Ingredients
1 box spice cake mix
1 15-ounce can pumpkin
Directions
Preheat oven to 350 degrees and line a muffin tin with muffin liners.
Stir spice cake mix and pumpkin together until a thick batter emerges and the spice cake mix is completely mixed into the pumpkin.
Spoon batter into muffin tins and bake for approximately 15 minutes or until a toothpick inserted into cupcake comes out clean.
Allow to cool and top with cinnamon buttercream icing (recipe below).
Cinnamon Buttercream Icing
Ingredients
1/2 cup butter, softened
2 cups powdered sugar
2 tablespoons milk
1 teaspoon vanilla extract
1 1/4 teaspoons cinnamon
Directions
In a large bowl, beat softened butter until creamy. Slowly add powdered sugar, a little bit at a time.
Add milk and vanilla extract and continue to mix. Add cinnamon and mix until fully incorporated into the icing.
Enjoy!
(Note: You may want to double the buttercream recipe if you like a larger icing-to-cupcake ratio like me!)
Oh and don't feel bad if you can't stop eating these cupcakes. I made them at our house on Sunday afternoon and they're already gone. Can't stop, won't stop!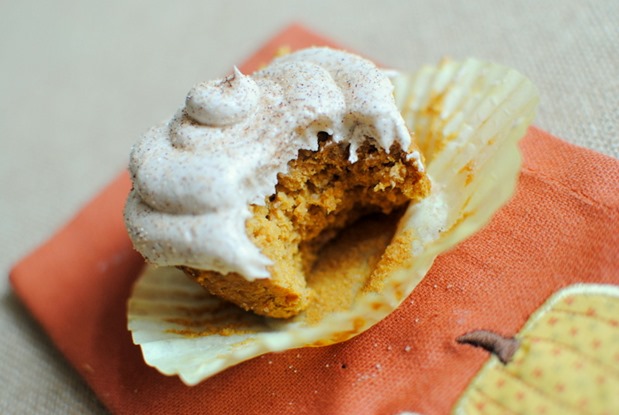 And here's a quick recipe video so you guys can see for yourself just how easy this recipe is to make for your next festive fall party!

More Pumpkin Recipes