First things first, your comments on yesterday's post meant the world to me. You guys brought tears to my eyes and joy to my heart. Thank you.
Home for the Holidays
At right around 6 p.m. on Friday evening, Ryan, Sadie and I arrived at my parents' condo in Jacksonville where we'll be staying through Christmas.
We're home for the holidays!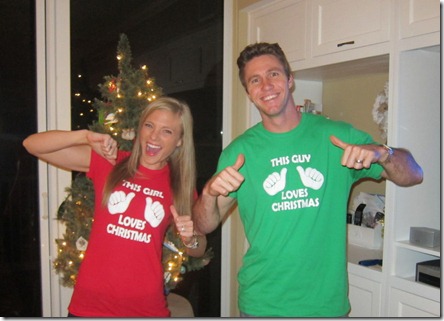 (I told you I bought those ridiculous shirts!)
We loaded up my car with all of our gifts and duffle bags for the weekend and once I strapped a bright red plush Rudolph nose to the front of my car and affixed reindeer antlers to the two side windows, we were ready to go!
Sadie arrived in Jacksonville in her Christmas finest.
Just look at her pathetic face. She kills me.
Oh wait! There's more…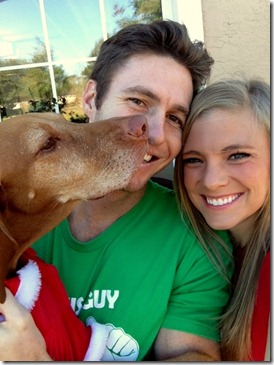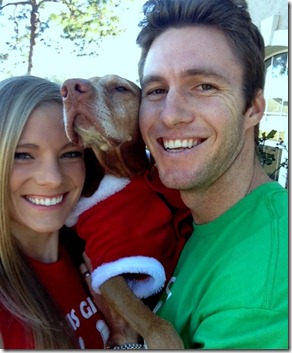 Sadie wanted me to tell you guys that the air in Jacksonville is exceptionally fragrant. It was filled with the most intoxicating fabulous scents that clearly warranted a solid sniff during a family Christmas picture. She's the best.
Dinner
My grandma arrived in Jacksonville from Gettysburg on Wednesday, so it was great to see her when I walked through the door!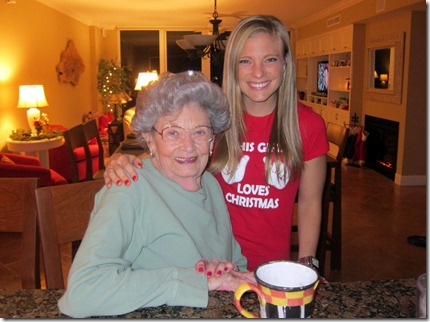 The whole gang is back together again!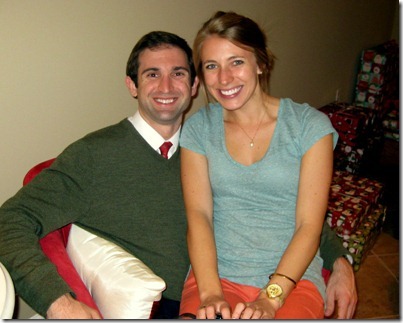 My mom's homemade lasagna was the perfect welcome home dinner. It smelled great and tasted even better!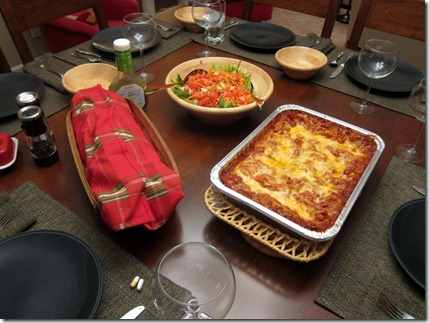 I had two helpings of lasagna and some salad with a glass of Apothic Red wine (almost gone in the picture!) and loved everything.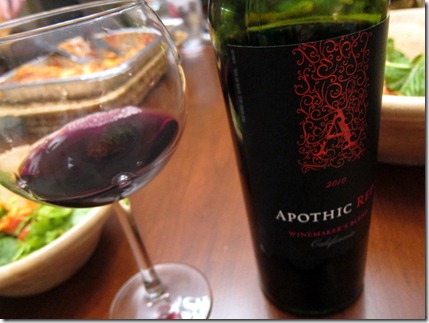 After dinner we spent the rest of the evening hanging out in the living room chatting away.
Off to spend some more time with the fam!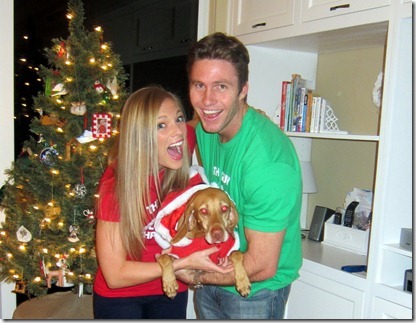 Hope you have a wonderful Saturday!