Well, she survived!
Sadie wasn't the happiest little camper, but she did a great job at her vet appointment this afternoon. She didn't even flinch when they gave her two different shots! She is so dang scrawny, but she has a ton of skin, so I think she didn't feel too much (kind of like how our elbow skin isn't very sensitive). I made sure to give her lots of praise when she was done. Sometimes I think Sadie likes lots of hugs, kisses and sweet talk more than treats. Except for chicken jerky. That stuff lights her fire!
When we arrived home from the vet, I finished working on some things before getting ready for a dinner out!
Dinner
This evening I had the pleasure of meeting up with a group of Orlando-area bloggers for dinner at Matteo's, a family-style Italian restaurant that recently opened on International Drive.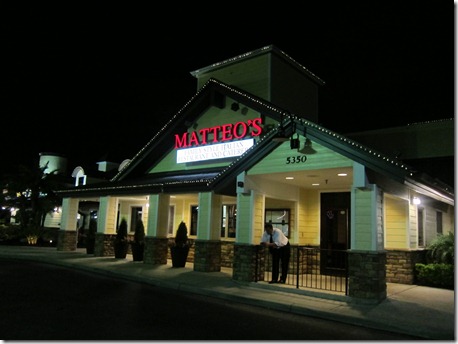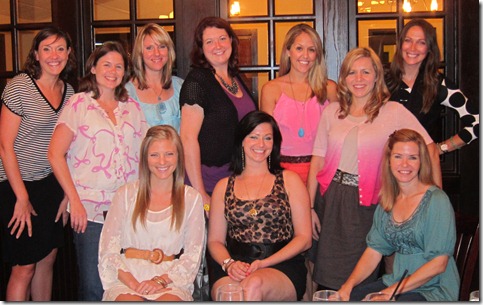 Our group included bloggers from many different niches and I had a great time catching up with blogger friends Katy, J and Bess and meeting new friends as well!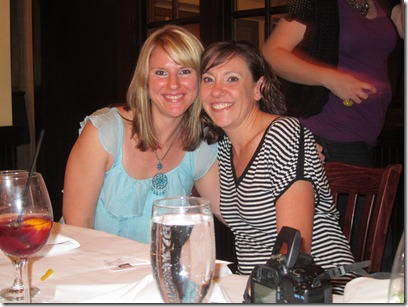 Hi Paula and Michelle! I loved talking with these two running ladies! They're about to begin training for the Savannah Rock 'n' Roll marathon. For a minute there they totally freaked me out and had me thinking I needed to start my own training… until I realized they were training for the full marathon and I will be training for the Savannah Rock 'n' Roll half marathon. Phew!
Since dinner was served family style, we ordered a bunch of different dishes to share, my favorite being a toss up between the mushroom ravioli that Katy selected and the blackened vegetables that Michelle and Paula selected.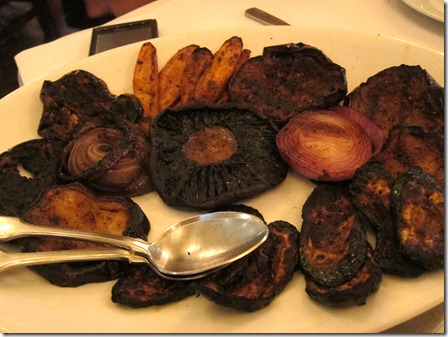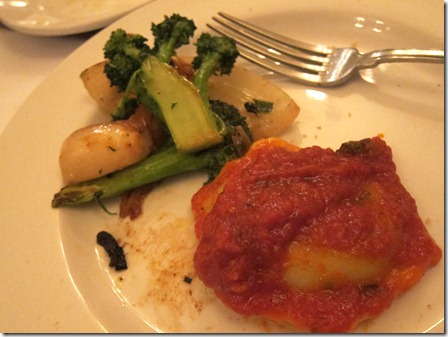 According to our waiter, Craig (with a "C" he told us… because there are so many Craigs with a "K," after all), all the food at Matteo's is cooked fresh to order and they can basically do any substitutions you request and create any dish you wish. Pretty awesome! I loved every single dish I tried… even the bread basket! Throughout the night, I probably downed four slices of the warm, freshly baked bread with butter. It really was that good.
I am pooped! Time to take this full belly to bed!
P.S. The Fashion page was updated!