One of the good/bad things about working from home is having constant access to the pantry and fridge. This is
good
because you don't have to use any forethought and plan out your lunch ahead of time, but it's bad because snacky trips into the kitchen happen
all the time
.
I'd definitely classify myself as a snacker. I like eating too much to only do it three times a day and I opt for the mini-meal approach to eating (5 – 6 mini-meals a day)… but sometimes I seem to just graze the day away!
That appears to be what is happening today.
I snacked when writer's block hit…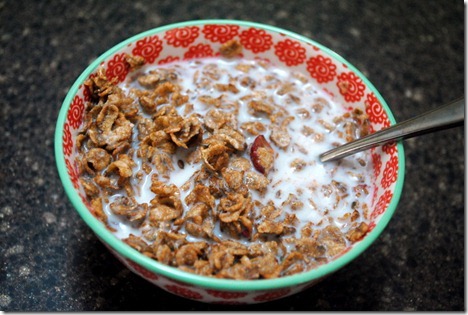 (Uncle Sam strawberry cereal)
I snacked when I finally finished my article…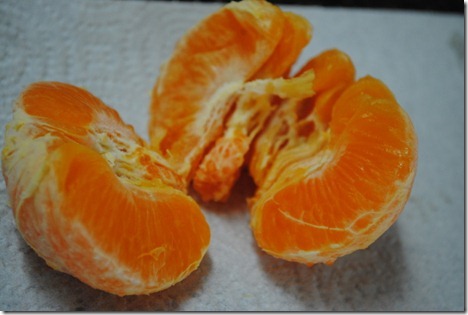 (Two clementines, plus tons of unpictured granola…)
I snacked when I got up to let Sadie out…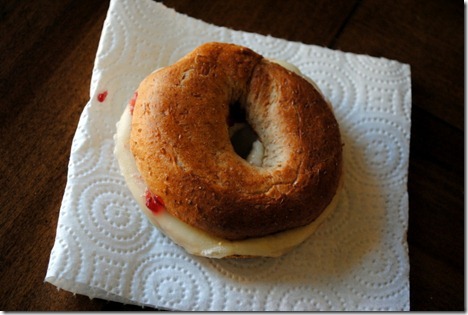 (Cheese + jelly bagelwich)
And by the time lunchtime rolled around, I was just finishing my bagelwich (I guess that was lunch?) and wasn't all that hungry.
I grabbed some leftover Brussels sprouts and sautéed onions from the weekend to get some kind of veggies into my diet and am just waiting for the next snack attack to hit me.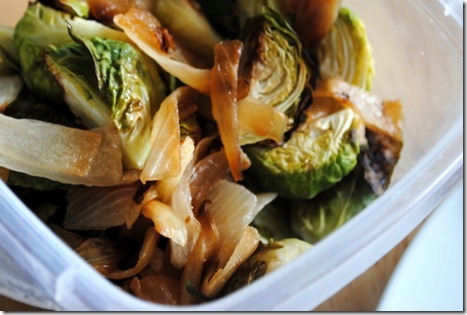 It's a snacky kind of day! Anyone else experiencing a never-ending snack attack today? I'm doing my best to keep my snacks mostly healthy, which is often quite difficult when a snack attack hits.
January Book Club
It's time to vote on the book we'll be reading for the PBF Book Club in January! As always, I selected three books from the recommendations you guys made on the PBF Facebook page at the end of December.
Please vote on the book you would most like to read below and I will announce the winning book tomorrow. On Wednesday, February 1, I will post my review of the book and discussion questions for everyone to participate in through the comments section.
Blogger Link Up Alert: Additionally, a clever blogger, Mattie, emailed me with a great idea! If you participate in the book club this month and let me know that you posted a review of the selected book on your blog or website sometime during the month of January or (ideally) on February 1, I'll be sure to include a link to your review at the bottom of my post. This way we can all "blog hop" and see what others had to say about the book of the month! Fun, huh?
Time to vote!
Here are the options: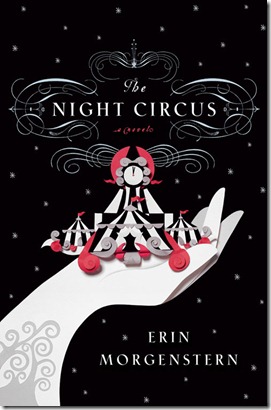 The circus arrives without warning. No announcements precede it. It is simply there, when yesterday it was not. Within the black-and-white striped canvas tents is an utterly unique experience full of breathtaking amazements. It is called Le Cirque des Rêves, and it is only open at night.
But behind the scenes, a fierce competition is underway—a duel between two young magicians, Celia and Marco, who have been trained since childhood expressly for this purpose by their mercurial instructors. Unbeknownst to them, this is a game in which only one can be left standing, and the circus is but the stage for a remarkable battle of imagination and will. Despite themselves, however, Celia and Marco tumble headfirst into love—a deep, magical love that makes the lights flicker and the room grow warm whenever they so much as brush hands.
True love or not, the game must play out, and the fates of everyone involved, from the cast of extraordinary circus per­formers to the patrons, hang in the balance, suspended as precariously as the daring acrobats overhead.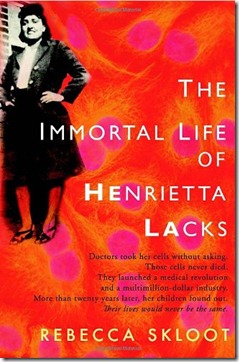 Her name was Henrietta Lacks, but scientists know her as HeLa. She was a poor Southern tobacco farmer who worked the same land as her slave ancestors, yet her cells—taken without her knowledge—became one of the most important tools in medicine. The first "immortal" human cells grown in culture, they are still alive today, though she has been dead for more than sixty years.
Henrietta's family did not learn of her "immortality" until more than twenty years after her death, when scientists investigating HeLa began using her husband and children in research without informed consent. And though the cells had launched a multimillion-dollar industry that sells human biological materials, her family never saw any of the profits.
Over the decade it took to uncover this story, Rebecca became enmeshed in the lives of the Lacks family—especially Henrietta's daughter Deborah, who was devastated to learn about her mother's cells. She was consumed with questions: Had scientists cloned her mother? Did it hurt her when researchers infected her cells with viruses and shot them into space? What happened to her sister, Elsie, who died in a mental institution at the age of fifteen? And if her mother was so important to medicine, why couldn't her children afford health insurance?
Intimate in feeling, astonishing in scope, and impossible to put down, The Immortal Life of Henrietta Lacks captures the beauty and drama of scientific discovery, as well as its human consequences.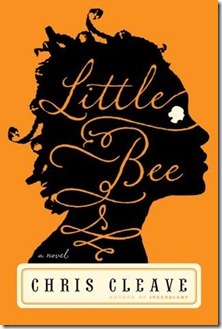 Little Bee is a Nigerian girl who has learned to talk like the Queen. She's a refuge who has been detained in an immigration detention center forty miles east of London for two years.
Little Bee's life is entangled, by accident, with the life of another woman, Sarah, a white British magazine editor who lives in Kingston-upon-Thames. Sarah has just had something terrible happen to her, and she can't figure out how to feel. Sarah and Little Bee knew each other briefly in other terrible circumstances. Sarah was on vacation. Little Bee was in the middle of her real life. Now she's in the middle of Sarah's real life. Sarah has a young son who always wears a Batman costume, so he's always ready to fight baddies. There are a husband and a lover in the mix. Little Bee is in Britain illegally. Sarah's life has lost its meaning. Cleave works his magic throughout: the two women learn how to help each other. Their relationship feels perfectly natural.
Don't forget to vote!