Work today went well! This morning flew by and I even had a chance to sneak in a workout of my own while I was at the gym.
Workout
My workout today began with 20 minutes on the stair master, followed by strength workout that focused on my biceps, triceps, shoulders and abs. Once my workout was done, I clocked back in to teach and work through the remainder of the morning.
Lunch
Lunchtime arrived quickly and I drove home for a lunch that came in waves.
Part one: Larabar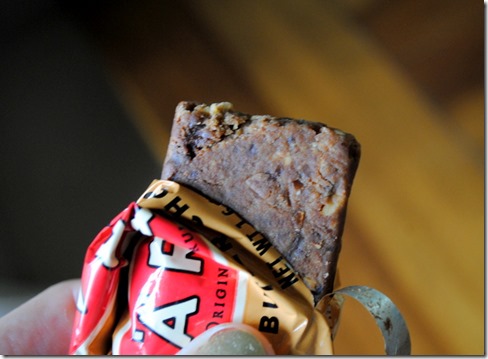 Part two: Salad with almonds, hemp seeds and light ranch dressing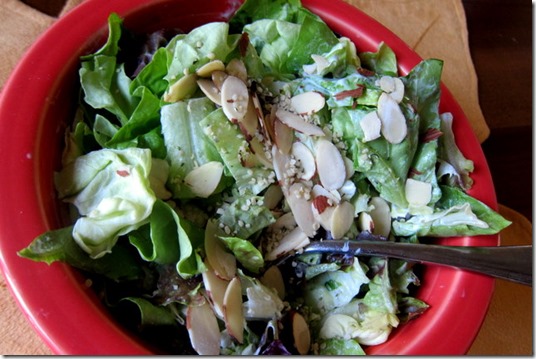 Part three: Honeycrisp Apple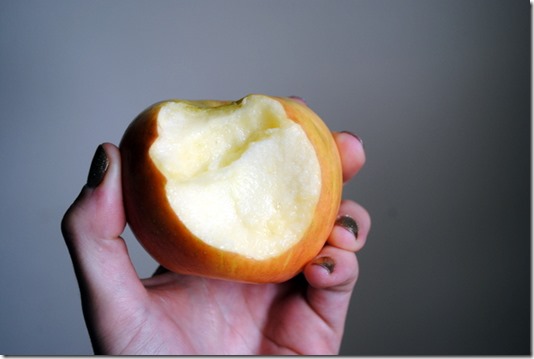 While I ate, I spent most of my lunch break working on a poem to read at Merri and Pete's rehearsal dinner tomorrow night. Merri asked me to read a poem at their rehearsal dinner and I'm trying my very best to convey just how much I love each of them individually and together. They're truly a phenomenal couple and have a great relationship, so the pressure is on!
Now it's time for me to change and head back to work. We have another LiveSTRONG meeting tonight!
Question of the Afternoon
Have you ever given a speech at a wedding or rehearsal dinner? Any tips?