Remember when I said Ryan and I were going to decorate our Christmas tree one night a week ago? Well, that never happened.
We decorated our house and put the tree up, but our tree is still totally naked with the exception of the lights that were already on our pre-lit fake Christmas tree. I feel a bit like Scrooge, but I don't think we'll have a fully decorated tree this year. As someone who is basically obsessed with all things holiday, I'm not sure how this happened, but since we're spending Christmas with my family anyway, I'm oddly okay with our somewhat pathetic tree.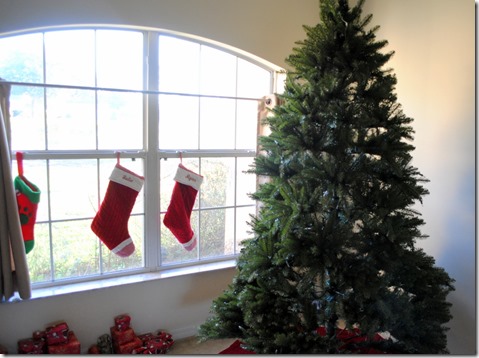 Yes, only about half of our fake Christmas tree branches have been separated and fluffed. It's a little sad.
Please tell me some of you guys out there are tree-less or have a severely neglected tree standing up in your home. We should upload those pictures to Instagram.
Workout + Breakfast
This morning, Ryan and I headed to the gym before the sun came up for a workout. After a 10 minute warm up, I did my 1000 rep workout before it was time to head home for breakfast.
My morning meal began with a sliced pear.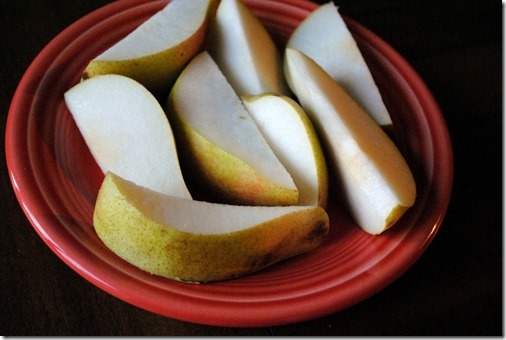 Followed by a hot mug of coffee and another egg white and oatmeal protein pancake.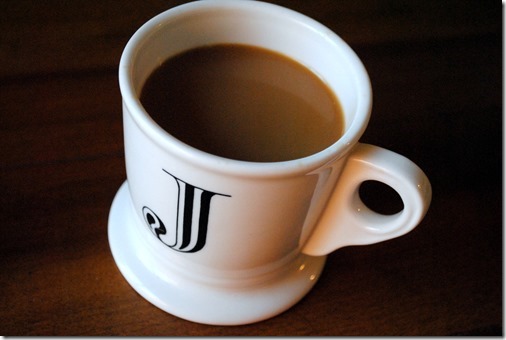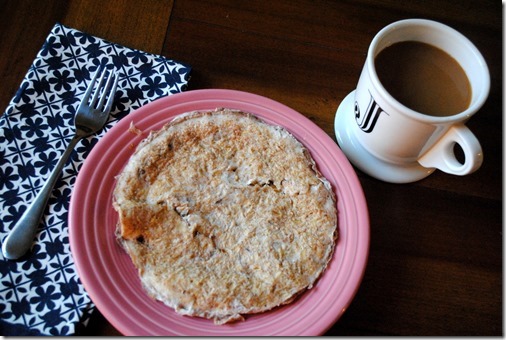 That'll do it!
Now I need to change and head out the door to the gym to teach. See ya this afternoon! 
Question of the Morning
Do you decorate for the holidays? If so, were you on top of holiday decorating this year or are you coming up a little short like we are in our house?