Valentine's Day in the Fagan household was low key and lovely!
I surprised Ryan with a ridiculous "Happy Valentine's Day" display on our garage door.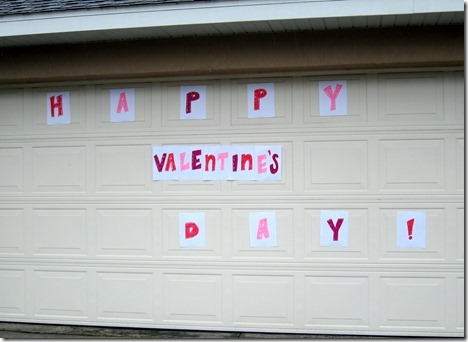 In our household, the cheesier, the better!
Ryan and I are big sign people and like to leave signs on the door to welcome each other home after a trip away or congratulate each other after something neat happens, so I figured I'd up the ante a bit and he got a big kick out of it!
After dinner, we exchanged our $20 gifts!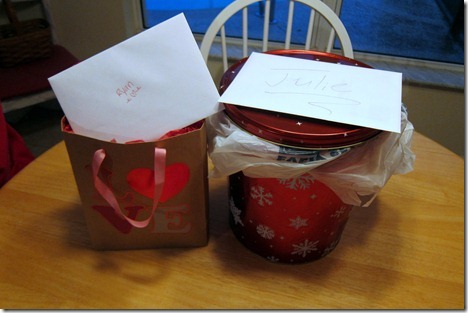 And yes, Ryan wrapped my gifts in a popcorn tin that we saved from Christmas. We never buy new wrapping paper or gift bags when we give gifts to each other and just reuse the gift bags that we've received from others, so it's always interesting to see what our gifts look like. I laughed out loud when I saw the popcorn tin!
My gifts from Ryan included a super soft pink t-shirt, gum (I am a gum-chewing maniac) and awesome neon Reebok socks!
The socks totally reminded me of the Lisa Frank notebooks I used to own as a kid and the fourth grade girl inside of me freaked out a little bit!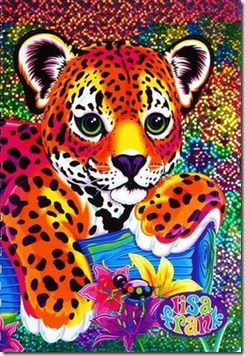 When I mentioned Lisa Frank, Ryan gave me a rather confused look and told he me had never heard of her. It saddens me to know that his childhood didn't include neon kitten notebooks and Trapper Keepers adorned with psychedelic seals.
My gifts to Ryan included a book, turkey jerky, his favorite candy, a can of nawgan (he loves this stuff) and a bunch of white chocolate-covered Oreos from a local chocolatier that obviously got inhaled the minute he opened them since they alluded any photographs.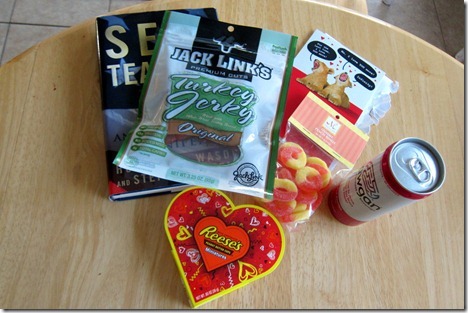 It was a lovely Valentine's Day!
Workout
Today began nice and early with a sweaty whiteboard-inspired workout at the gym.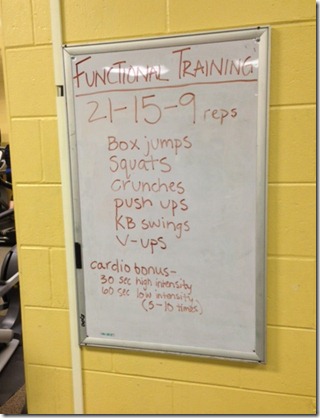 Once a week or so, my gym puts a new functional training workout on the whiteboard and today I followed the workout, but added in some upper body exercises as well. It was a good one!
I had a smoothie for breakfast and worked through the morning until it was time for lunch.
Lunch
Lunch today was rather random.
I had a serious craving for ricotta cheese that I couldn't shake, so pizza toast made with the creamy cheese sounded perfect.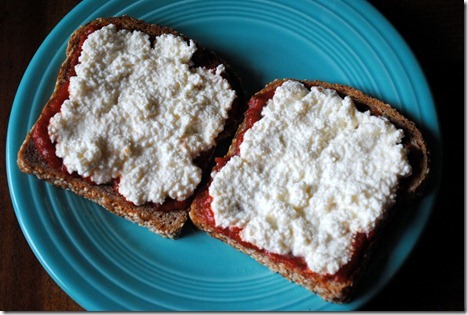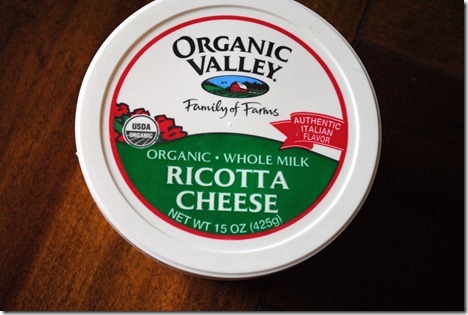 Craving = Satisfied
I also ate a couple of handfuls of salted cashews on the side.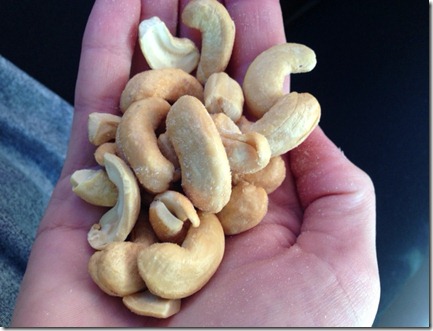 Now it's time to pack. Off to Sanibel for the weekend!
Happy Friday!
Question of the Afternoon
Any other childhood Lisa Frank fans out there?