During her stay, I received an email from Sequel, a new website that offers diamond and gemstone resetting online. They asked if I had any jewelry I'd like to have reset and immediately my mom popped into my mind. I asked if they would be willing to allow me to have a piece of my grandmother's jewelry reset as a gift to my mother.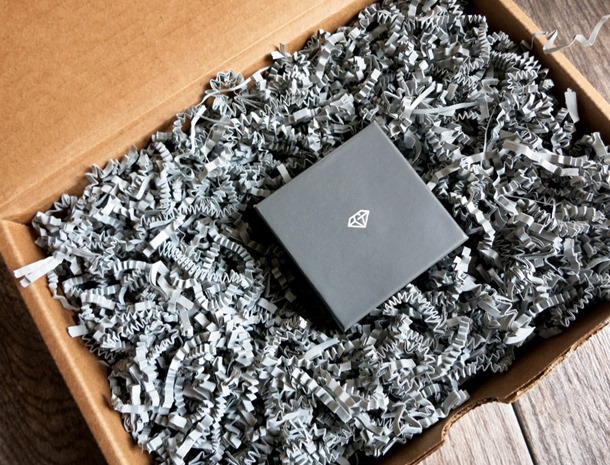 As you may know if you read my blog this summer, we lost Mimi, my mother's mother a week after we were all together in Raleigh for my baby shower. Her loss was (and continues to be) a hard one but whenever we remember Mimi, we cannot help but smile. When my Aunt Laurie came to meet Chase for the first time, she brought some of Mimi's jewelry with her and left behind her beautiful diamond engagement ring for my mom.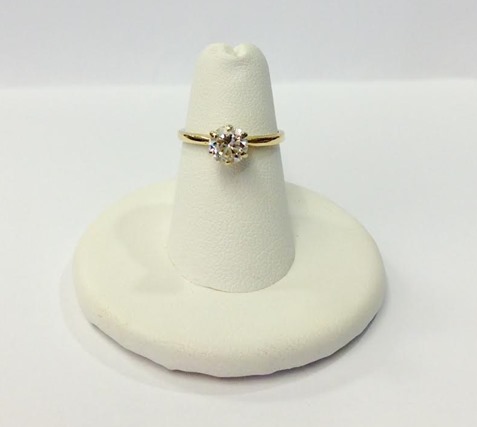 The ring didn't fit my mom's hand, but she mentioned the beauty of the diamond in the ring a number of times.
When I asked her if she might like to have the diamond reset so she could wear the ring regularly, her eyes lit up! We curled up on the couch together and started browsing through Sequel for inspiration.
Sequel made everything so easy. The entire resetting process, from start to finish, was a breeze and I cannot recommend this site enough if you have a precious diamond or gemstone you would like to have reset for yourself or a loved one.
My mom and I were able to completely recreate a new piece of jewelry from my grandmother's beautiful diamond and I absolutely love the story behind the setting my mother chose.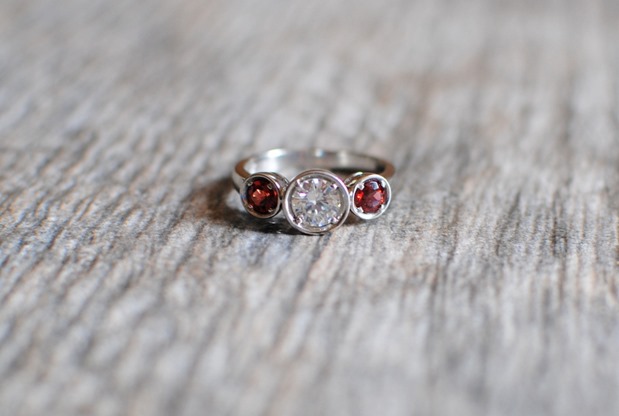 In my mom's words:
Many years ago, I received a ring from my mother's father, PopPop. It was a garnet in a white gold setting. I absolutely loved the ring. During a Latin Club trip to Greece when I was in high school, the ring was taken from my suitcase in a hotel. I have always felt sad about losing my special ring and wanted to have a garnet ring again. This ring will have special meaning to me as it will combine Mom's engagement ring (a reminder of the love she and Daddy shared) and a garnet – a deep red stone that I once loved from my grandfather.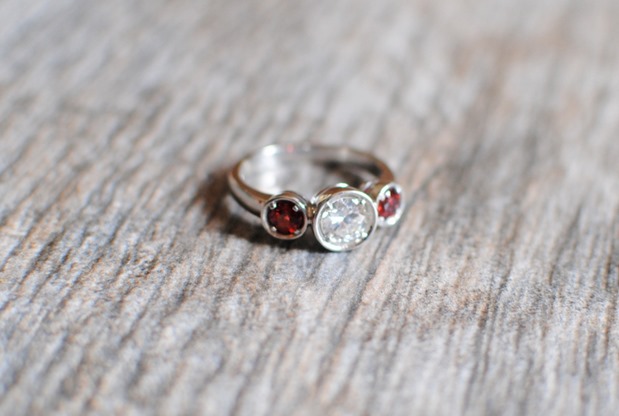 The fact that her new ring reminds her of her mother and her grandfather means so much to me and I'm so, so grateful to Sequel for allowing me to gift something so special to my incredible mother.
The setting my mom chose is clean and modern and she plans to wear it on her right ring finger.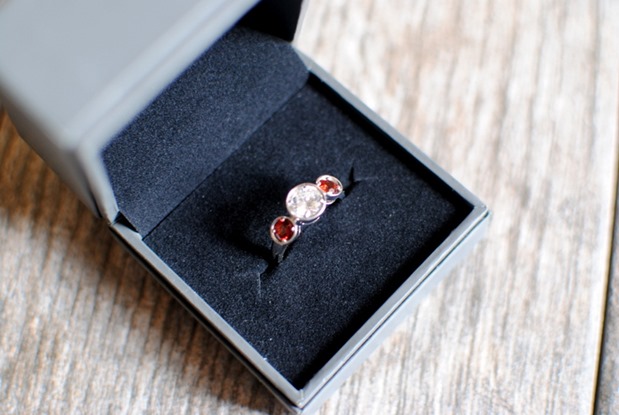 Resetting a diamond or gemstone through Sequel is accessible, simple and affordable (you are only charged for your setting) and the price for resetting begins at only $55. (Sequel covers the shipping, packaging, consultation, unsetting and resetting costs.)

You can browse the site for inspiration or work with a ReStylist who will provide you with inspiration and ideas for your stone. They will help you understand what metals go best with what colored stones and provide before and after images so you know what your resetting will look like ahead of time. And don't think resetting only applies to rings! You can reset diamonds and gemstones into earrings, a bracelet or a necklace as well.

Sequel Giveaway + Discount

If you or someone you love have a diamond or gemstone you would like to have reset, I think you will like today's giveaway! Sequel is giving away a free reset of a diamond or gemstone of up to $500.

Sequel is also offering all PBF readers 10 percent off any reset through their site. Simply mention PBFINGERS to receive your discount!

To enter this giveaway, please leave a comment on this post and tell me about the piece of jewelry you would like to have reset and provide a link to a setting you love on Sequel. Does the diamond or gemstone you'd like to have reset have a special meaning to you? How do you think you would like to have it reset? Please let me know!

I will randomly choose a winner next Friday.

Good luck!

***

Disclaimer: Thank you so much to Sequel for allowing me to give my mother such a lovely gift and for sponsoring this post. Thank you to all of you for your continued support surrounding sponsored posts. I truly appreciate it!

After Chase was born, my mom drove up to our home in Charlotte from Jacksonville, Florida to meet her new grandson and help us with the transition into life as new parents. As the days passed, I realized very quickly just how incredibly helpful she was, not only for her assistance with Chase but for her company and emotional support. I was tired and overwhelmed, naturally questioning everything about my role as a new mom, but having my mother there to assure me that I was doing just fine made a world of difference.