Since I didn't get to bed until after midnight, waking up at 5 a.m. to work out simply wasn't happening this morning.
I woke up at 7 a.m. instead, ate breakfast, blogged and worked through the morning until Sadie got so annoyed with me for not taking her out on her morning walk that I had to do something active with the little nugget.
Sadie expresses her annoyance with me by refusing to leave me alone. She sits on my lap as I type on the computer, rolls around on the floor by my desk chair or brings me every toy from her toy basket, hoping to coerce me into playtime.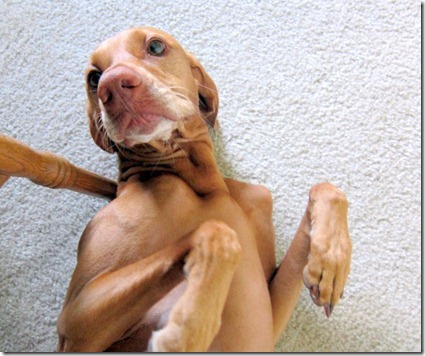 How pathetic is she?
Not very pathetic, apparently, because her tactics worked like a charm on me.
Right before lunchtime, I grabbed my iPod and my gym shoes and headed outside with Sadie for a run.
I'll be honest with you today, folks. It wasn't a pretty run. My legs felt like lead, the weather was hotter than I expected (Florida has a bad habit of skipping spring and going directly to summer) and I couldn't get myself into the zone. 
I tried my best to get lost in the music blasting on my iPod from my Spring 2012 workout playlist which helped a little. I finally got into the running groove on the fourth mile of my five-mile run.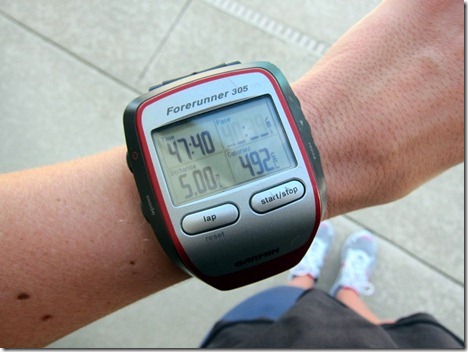 Better late than never, I suppose.
Sadie, on the other hand, was totally feelin' it. She always runs a little bit in front of me, but today she was way ahead.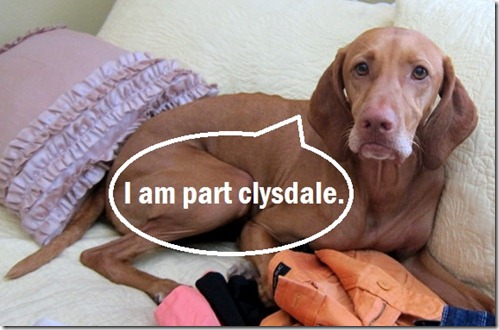 We ran along the same path that Ryan and I tackled every Saturday morning during the long runs of our Savannah Rock 'n' Roll half marathon training back in the fall. Sadie's memory was on point and she turned at all the right turns before I even started to veer that way.
She's a smart little thing, despite my father's opinion.

Even though my run today was crappy, I felt great once I arrived home, red-faced and sweaty.
A sub-par workout is better than nothin', right?
Lunch
After a quick shower, I was more than ready for lunch.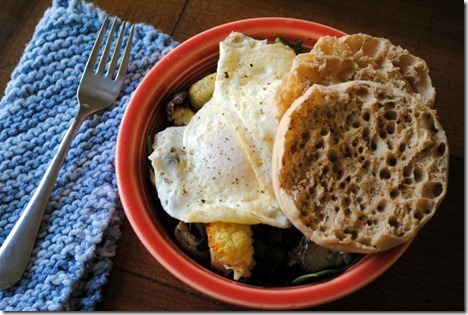 Lunch was a bit random today because my cravings were all over the place.
I ended up eating a big bowl full of fresh spinach, roasted Brussels sprouts and cauliflower topped with two dippy eggs and served with a toasted whole wheat English muffin for dipping.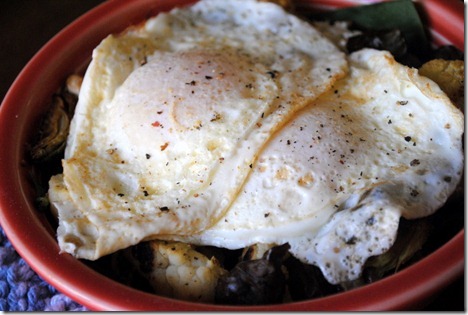 I roasted the vegetables in the oven for 25 minutes at 400 degrees after tossing them in a bit of olive oil and sprinkling them with seasoned salt.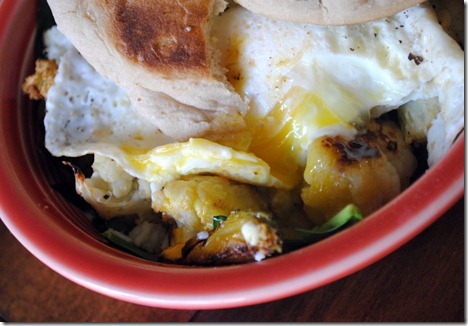 The best part of this lunch was, without a doubt, the gooey yolks of the dippy eggs.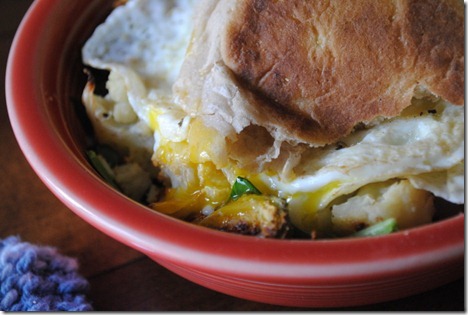 I was surprised that the yolks seemed to go a long way when it came to coating the vegetables. They really added a lot of flavor to the dish!
An apple was also consumed as the eggs were cooking.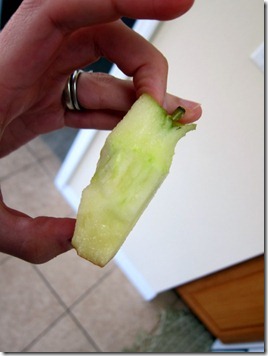 Off to make myself a mug of tea before parking my butt back in front of the computer!
Of Possible Interest